It's crazy to think at one time Sir Cliff Richard was touted as our answer to Elvis, but while he may lacked The King's vocal genius he was a better actor in hit movies the evergreen Summer Holiday.
As Bolton Octagon prepares to close for a year-long renovation they have decided to go out a smile on their face with the stage version of the movie which opens on Thursday 31st May.
Octagon regular and West End veteran Michael Peavoy will step into Cliff's big shoes to play Don, who is the ringleader of a gang of grease monkeys planning to get away for dream trip round Europe.
"It's about Don and his mates who work in a Bolton garage fixing buses and they just want to go on a summer holiday," notes Michael. "It all seems to be going wrong, but Don says he has a plan so he says lads, we will take this bus, do it up and drive round Europe.
"When the lads set off they bump in Do-Re-Mi, who were a girl band in the movie, but in ours they might be ever so slightly different, and they steer them off towards Athens. It's the story of a load of working class kids finding love, happiness and going off to have bloody good time."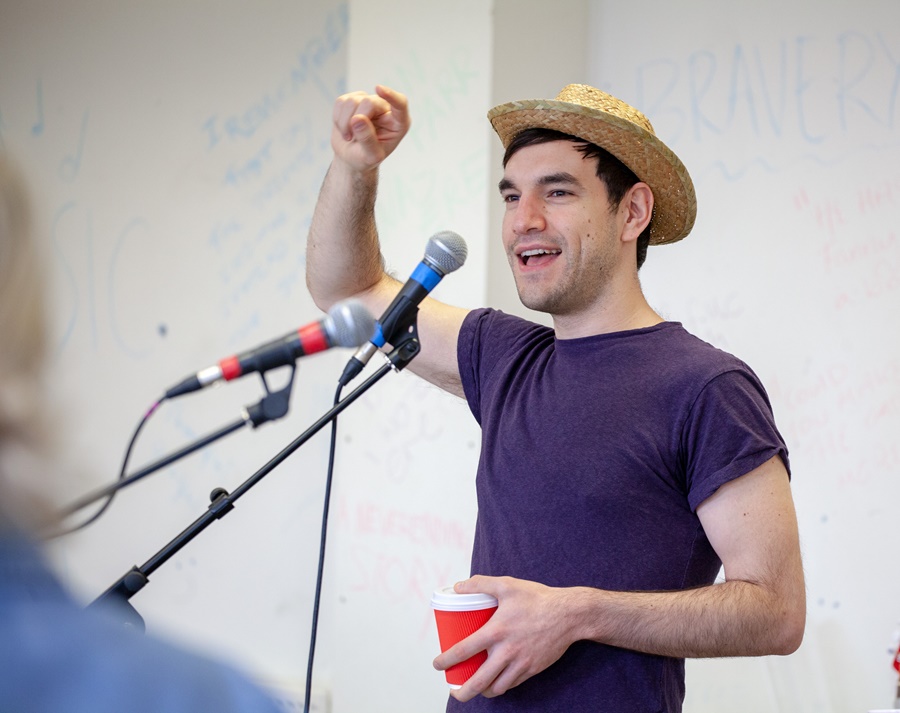 As well as Cliff energetically belting out the numbers on the slightly overexcited gang's double decker bus he was joined in the movie by a young Una Stubbs, The Shadows, sitcom stalwart Melvyn Hayes and a pre-Oliver Ron Moody.
"The legend and national institution that is Cliff Richard led the way in the film so you have the title song, Bachelor Boy, In the Country, The Young Ones and Living Doll. It's just classic hit after classic hit and it's just a brilliant score, which lends itself to musical theatre, because although they are fantastic pop songs they are good stories too.
"Alongside that we have incredible actor/musicians who are playing their own instruments so we have drums, bass and electric guitars, and we are playing the songs live. Hopefully I'm going to not ruin a song on the accordion which I've never played before."
Sir Cliff might be the pensioner's pin up these days, but he is also a national icon who is the only act who has had a UK number one hit in five consecutive decades. So how has Michael tackled taking on a well-loved role that defined Cliff's amazing career?
"For me the process that we go through it's just about telling the story. Cliff created the role, and although I wouldn't compare the roles, loads of people have played Hamlet or King Lear.
"It was the same when I was Rochester in Jane Eyre people will always have an idea what those roles could, or might be like, so we're telling our version of Summer Holiday that is right for Bolton, this theatre and this time.
"You walk in the footsteps of all the people who have gone before, but rather than recreate what they have done, you are have to be truthful to your own creativity, which is something encouraged by Elizabeth Newman and Ben Occhipinti who are directing the piece. It's about how we do tell the story now rather than let's have a look at the DVD."
The main theatre may be closing for redevelopment but the Octogan's creative team will be staging plenty of site specific productions throughout the year starting with this one taking the audience on an journey round Bolton on six double decker buses.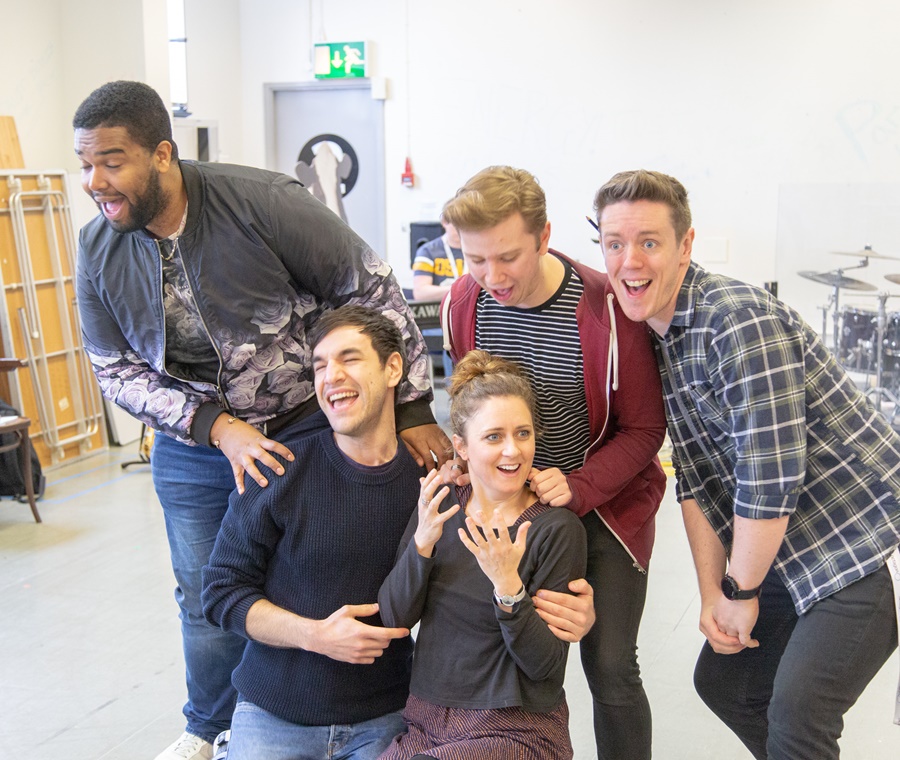 "We are starting off in the Interchange Bus Station which is just round the corner from the theatre, and is this wonderful redevelopment that opened not that long ago," says Michael. "You'll meet Don, Steve, Edwin, Cyril and the rest of the mechanics, but once we've got that bus fixed we are going to jump on the bus for a little trip round Bolton.
"We are literally going to go off on our summer holidays driving round Bolton to have a singalong before landing in the Town Square where we will meet Do-Re-Mi. We'll do a bit more of the play in the square having a laugh surrounded by these wonderful buses. Then we're off round Bolton before going to back to the Octagon to do the rest of the show and closing the theatre."
Summer Holiday premiered at a time when very few Brits went aboard let alone on a double decker bus and it is entirely possible that in a post-Brexit foreign jaunts may become trickier. It's not a reality that has escaped Michael, but he has absorbed some of the optimism that Don and his gang display as they follow their dream to see the world.
"I was at a friend's wedding at the weekend, and was reminded how important it is to be together full of joy and love. That's what this piece celebrates as it about mates having a good time, it's remembering that whilst bad things are going on the world there is loads of good too, and the world is a gorgeous place out there
"It's our job as actors and creatives to help transport people taking people on a journey singing some brilliant songs while we are doing it."
Summer Holiday runs from Thursday 31st May to Saturday 23rd June. To book 01204 520661 or www.boltonoctagon.co.uk