Our Yorkshire Editor Paul Clarke talks to Mind the Gap's Chief Executive Julia Skelton about the company's trailblazing work with creatives with learning disabilities over the last three decades.
Most theatre companies are locked in a continual battle for survival but as Mind the Gap celebrate their 30th birthday they actually hope that one day they will no longer exist.
The Bradford based company have spent the last three decades building a national and international reputation for their pioneering work offering learning disabled creatives a platform to devise, stage and perform work that in many different ways reflects their reality. But their long serving Chief Executive Julia Skelton is looking forward to the day when they are no longer needed.
"Mind the Gap's informal motto has always been to do ourselves out of a job," says Julia. "So the idea is that by creating opportunities for artists to develop their own work, and by working with other collaborating organisations to open up and change their own practice to be more accessible for people with learning disabilities, that in an ideal world there would be no need for an organisation like Mind the Gap.
"But we are finding plenty of gaps and I think we will still be here for another 10 years."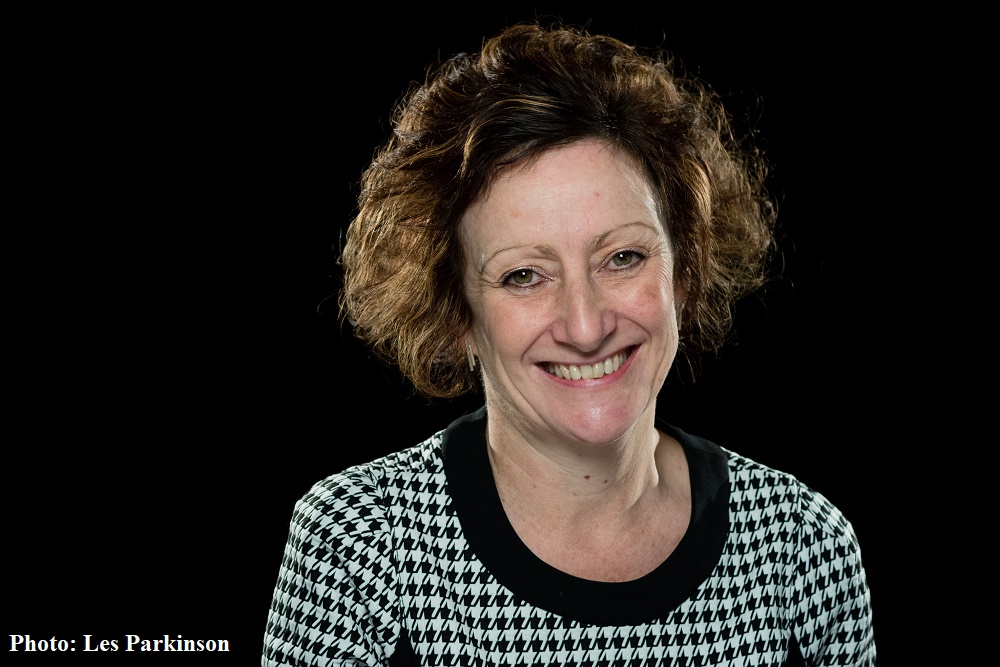 It is worth remembering that when Channel 4 launched in 1982 the big opening programme was Walter starring acting royalty Sir Ian McKellen. He played a man with a learning disability who, after the death of his parents, ends up in the sort of grim asylum that thankfully no longer exists.
I remember thinking at the time that despite the McKellen's award winning performance how much more powerful it would have been if it was acted by a person with lived experience of being learning disabled. These days the casting director would have had that option thanks to the work of Mind the Gap.
"The company was founded by the then co-artistic directors Tim Wheeler and Susan Brown, who identified as they were leaving Bretton Hall College, that there was work being created for people with a learning disability by non-learning disabled people.
"But there was very little, or virtually no, work to create opportunities for learning disabled artists who practice and deliver work themselves. They were driven by that ambition as it says on the tin to fill the gap that was identified.
"It stated off with project based activity working in a number of ways, including creating what was then called a drama club, which was a regular opportunity for people to come together to develop skills and try out ideas. That led to the first touring production in 1993 which was created, devised and performed by learning disabled artists.
"The company has always had that drive to really support learning disabled artists to find their voice and find their own way of expressing and practising their own creativity."
The turning point was in 1997 when grant funding for good causes kicked in through the newly created National Lottery, and Mind the Gap were quick off the mark to secure a cash injection. It allowed them to move from the drama club to Making Waves, which became a hothouse for emerging learning disabled talent.
"That was our first step from one off projects to something that was really ongoing and skills focused," recalls Skelton. "That was the starting point for what is now Mind the Gap Academy which we evolved and developed from one course into two courses to a number of outreach courses and summer schools, We now run six programmes from one day a week though to four days a week, which are very much about skills development for the creative industries.
"From next September we will be supporting our largest team ever of about 70 individuals in almost 100 different places on courses, which is how we grow our pool of talent. From that now large group of people Mind the Gap have a fantastic range of skills, and particular aptitudes in dance, music or performance.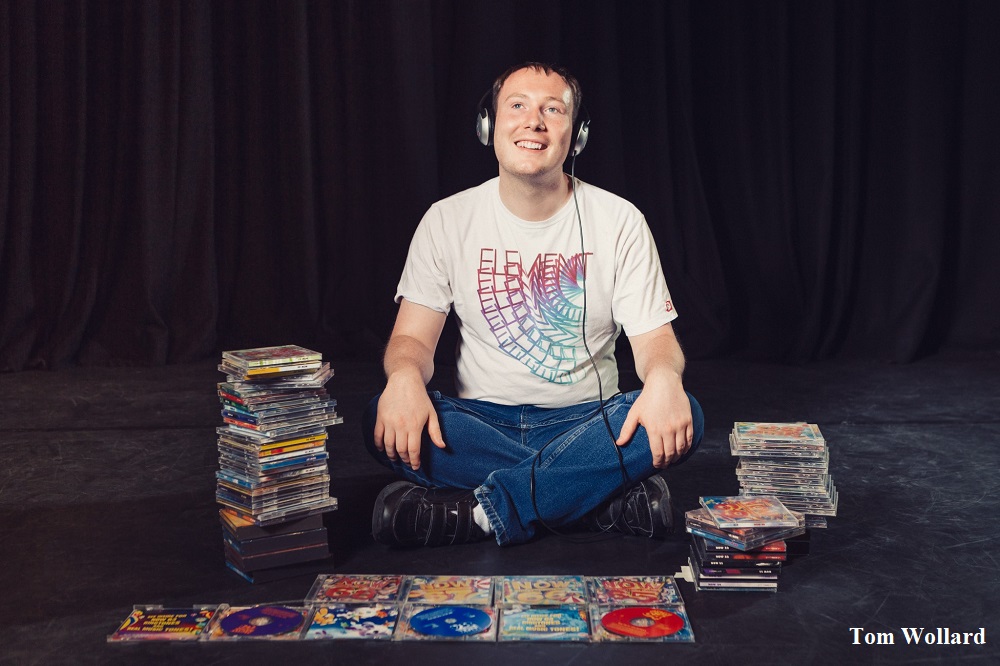 "Another milestone was the move into the Mind the Gap studios in 2008, so as well as our 30th anniversary it is our tenth anniversary in this building. That was a really significant moment moving from renting ad-hoc rehearsal spaces and workshop spaces to having one central hub in which we can create our work."
One of the big challenges for anyone who is an artist in any genre is making ends meet, especially as grants are hard to win as funding is reduced, but this continual battle to put food on the table brings particular challenges for Mind the Gap.
"We do receive regular enquires and approaches from differing broadcast and radio media, so I think there has some very positive developments .It is definitely still true though there is still a lot stigma around learning disability, and low expectations is something that we still need to tackle, and find different and new ways of challenging that.
"It is quite difficult, I think, in the current climate, and the general economic climate, for learning disabled performing artists that we work with to find ways of moving away from welfare and into work.
"The lack of flexibility that exists within the benefits system, not just for people with disabilities, but that's how it affects us a company. It means it can be more difficult for people because work in the arts, irrespective of whether you have a disability or not, is often ad-hoc project work, and you get a burst of activity. I think the average wage for an actor or directors is still only five thousand pounds a year for that bit of their trade.
"That is still an area that creates barriers for people with a learning disability to progress into fulfilling career aspirations, but it should be set against a positive climate."
Another measure of how things have changed since the days of Walter is how casting directors can now tap into a pool of well-trained and experienced learning disabled actors. One of their 14 strong ensemble of resident artists made a massive breakthrough when Liam Barstow won the role of Alex Warner on Coronation Street.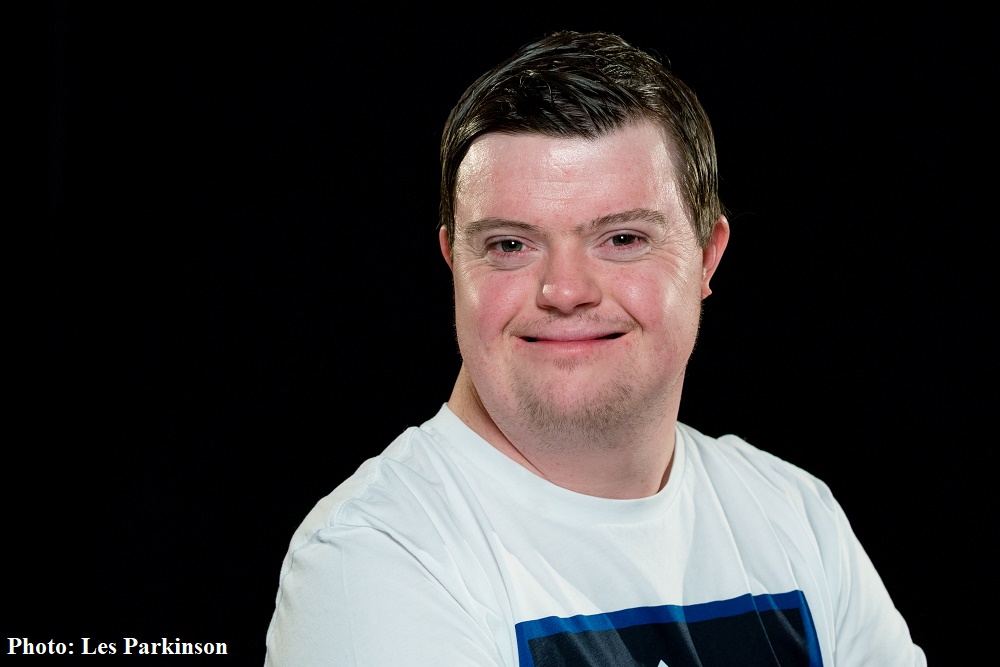 "I think it's great that his role isn't solely focused around the fact he has a disability," notes Skelton. "It is just about his relationships with other members of the Coronation Street ensemble, which is a very important step, so people just go people with a learning disability may have slightly different communication or access needs, but actually they are just like anyone else.
"They have the same up and downs. Lucky in love or unlucky in love, so it has been a great opportunity, which has given Liam as an individual a lot of exposure, but it has also meant he has been able to talk about his experiences to wider groups of people. It's all really important in that shift in creating more opportunities for learning disabled actors so they are commissioned because they are good, not because it's a Casualty episode and they want someone with a particular disability.
"Our number one objective is to produce good work, and it just happens to be that we are also interested in learning disabled artists. Some things work, and some less well, but that is just the nature of the business."
Very few companies can claim to have changed the dynamic of British theatre, but Mind the Gap have achieved that, and they are not a company who are just trading on their ground-breaking history. One of their recent hits Mia: Daughters of Fortune cast a spotlight on the large numbers of learning disabled parents who have their children removed from them.
They are currently touring the interactive Mirror Mirror round the festival circuit, and their ambitious Zara project scheduled for 2019 has received over 150 applications from right across the globe to write the score.
One of the keys to Mind the Gap's continued success is their fearless artistic vision, but also seeing learning disabled creatives as individuals with a range of skills, and that means they are continuing to invent new ways to bring in new talent.
"We have some really talented and interesting performers who have really good physical theatre skills where maybe verbal skills are not their first skill, but they are really expressive with their bodies.
"So we are just exploring some ideas around that, and we can develop that in a piece of work that again tackle the awareness and progression for learning disabled artists, but hopefully surprise and change the dynamics of how you look at something from a physical theatre point of view."
To find out more about this ground-breaking company go to www.mind-the-org.uk