There are big changes ahead at the newly renamed Leeds Playhouse so our Yorkshire Editor Paul Clarke caught up with their Artistic Director James Brining to find out more.
James Brining explains why it is all change at Leeds Playhouse
It's all change at Leeds Playhouse as they drop their old West Yorkshire brand and close their main spaces as part of a £16 million redevelopment programme to bring the theatre into the 21st Century.
Ever since Leeds lad James Brining came back to Quarry Bank as their artistic director six years ago he has revamped the Playhouse's offer to the city's theatre lovers, and he has always been clear he wanted to refresh a building that opened in 1990, but now looks really tired. So the obvious question is why have the development plans dragged on?
"The simple answer is it has taken this long," notes James. "When I started here six years ago being from Leeds, knowing this theatre really well, as well as most other theatres in Britain, then coming back and walking up those red brick stairs, looking at the hoardings over there, the overgrown stuff, it felt pretty unloved.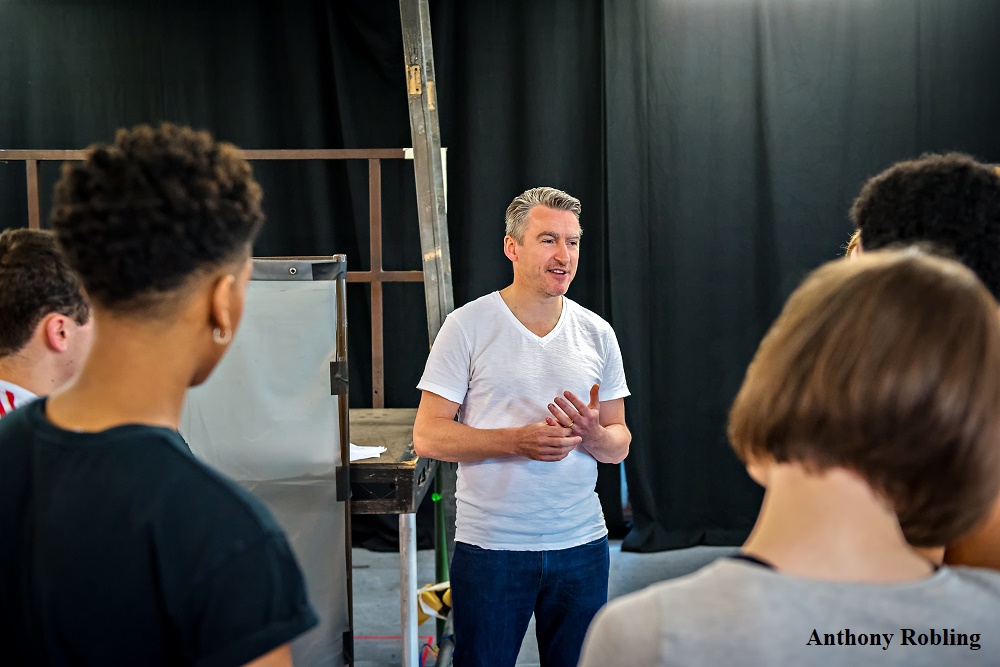 "The building, the furniture, which is still the same six years on, felt like it was desperately tired, It didn't feel a building that was loved or particularly welcomed you . I remember thinking 'God, it tires me out this building.'
"In some ways the theatre itself, not the just the fabric of it, but the essence of it felt like that too."
There is no doubt that Bringing is an indefatigable networker with the city's great and the good to help raise cash for the Playhouse. But one of his greatest achievements is trying to turn the theatre outwards into the city he was born in.
That sea change in creative thinking might result in a show about Anne Oakley in a community centre on the inner city Burmantofts estate, or an Alan Bennett monologue staged in a sitting room in Yeadon.
"What I have tried to do with colleagues over the years is to try and reenergise our relationship with where we are.
"There are different strategies we could have done, so we could have said we will put us on the national map in a particular kind of way. I wasn't the person to hire if you want that to be done, but I also didn't feel philosophically that is the right thing to. If the place you are part of doesn't care about you then you are scuppered long term. If we have given the impression we had turned our back on the city then that was a problem."
This commitment to community will pay off in the longer term as the Playhouse attracts new people into central Leeds, but the reality for regional theatres is they need to put bums on seats. They have been doing that with some smart programming, and mounting spectacular Christmas shows like Strictly Ballroom, or smash hit creative extravaganza The Lion, The Witch and the Wardrobe.
Brining is clearly well aware that the not particularly welcoming open spaces in the venue were an issue, and the physiological barrier of a very busy road right outside wasn't helping.
"I remember saying pretty early on three months in we need to turn the theatre round to face the city," recalls Bringing. "The simple way is to put on entrance on St Peter's Street which goes here we are. It says we are not a municipal swimming pool, or a load of bins in a car park for our staff, we look interesting and exciting. You can see people and you will notice us in a way that currently you don't.
"When I started people said the road outside was a major problem, and we are so cut off from the community, but that road is a massive opportunity because thousands of people come past. All the people on the buses should think I want to go in there."
The city's cultural offer has definitely improved over the last few years as the all the well-established local players have raised their game and the addition of a much needed arena has been a landmark step forward. The Playhouse team have been enthusiastic supporters of Leeds 2023 which is building important relationships within the creative community and with key partners like Leeds City Council.
That said, we are continually told we live in an age of austerity so some people might question if such a significant investment in the Playhouse is justified.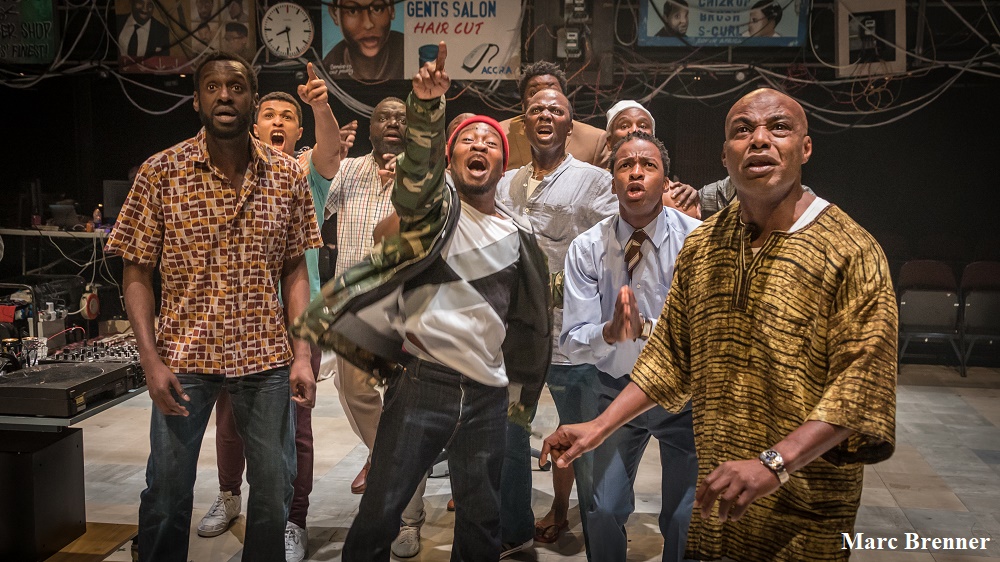 "Some people will say why are they spending money on that and, of course, it is their prerogative to say that. I would argue passionately for the value of a creative, cultural life, particularly for a city of scale like Leeds, and for theatre to be a key element within that creative and cultural life, which needs represent different kinds of people from this big, diverse community.
"It's taken time to get the money together but also taken that time to build the collateral within the communities and also within our audience. Our audiences are building year on year and there is a momentum that is growing, so you could say the building development slightly puts a halt, but there are ways we can mitigate that.
"I'm pleased it's taken as long as it has taken as earlier than this might have risked the project in a number of different ways like buy in and ownership. The good thing is that the other things have happened like the new Victoria Gate, the city evolving around us and our project I think was the catalyst for Leeds City College to build their campus, which is predominately arts based, literally a stone's throw from us."
It seems strange that when architects were designing theatres as recently as the late 1980s they seemed to forget that people with disabilities also love the theatre too. The designers certainly didn't make it easy for disabled citizens to get around theatres, let alone have a choice about where they might sit.
A key element of this redevelopment is to put right that wrong working with Architects Page/Park to open out the spaces to people with a whole range of disabilities.
"I would say the overall scheme is about making this theatre more accessible, in a way more visible and more inviting. It opens up a mid-level public access to the Courtyard and Quarry so people not brilliant at getting up and down stairs, which is quite a few of our audience, can come in at ground level, up a level of stairs and straight into the auditorium.
"If you are in a wheelchair currently you have sit right on the edge of the auditorium in the Quarry. It the theatre isn't full then it will be audience members, load of seats then you in a wheelchair, which is horrific. In the new theatre you can straight into the middle of the auditorium so it becomes much, more accessible."
In part two of our interview with James online soon we look at what the physical changes to the building will mean for the Playhouse's artistic vision and output.
Tickets for the Playhouse's Autumn/Spring Pop Up Season are now on sale via www.leedsplayhouse.org.uk or 01113 2137700.