In the second part of our interview with Leeds Playhouse Artistic Director James Brining he tells our Yorkshire Editor Paul Clarke how the theatre's long awaited redevelopment will impact on his artistic vision.
As Leeds Playhouse's creative team decamp to a pop up venue in one of their workshops the builders are moving in to revamp their two main theatres as the front of house also undergoes a much needed overhaul.
I'm one of those long suffering critics who has seen new and experimental work in pretty much every space in the Playhouse apart from James Brining's own office. Sometimes those ad-hoc spaces have worked, and just as often they have been far from ideal.
It always seemed bizarre that the original design for the Playhouse didn't include a designated studio space to try out new work in a less risky environment than the vast Quarry and Courtyard auditoriums. The new architects have now dug deep into the bowels of the building to find a previously unused space that will address this problem.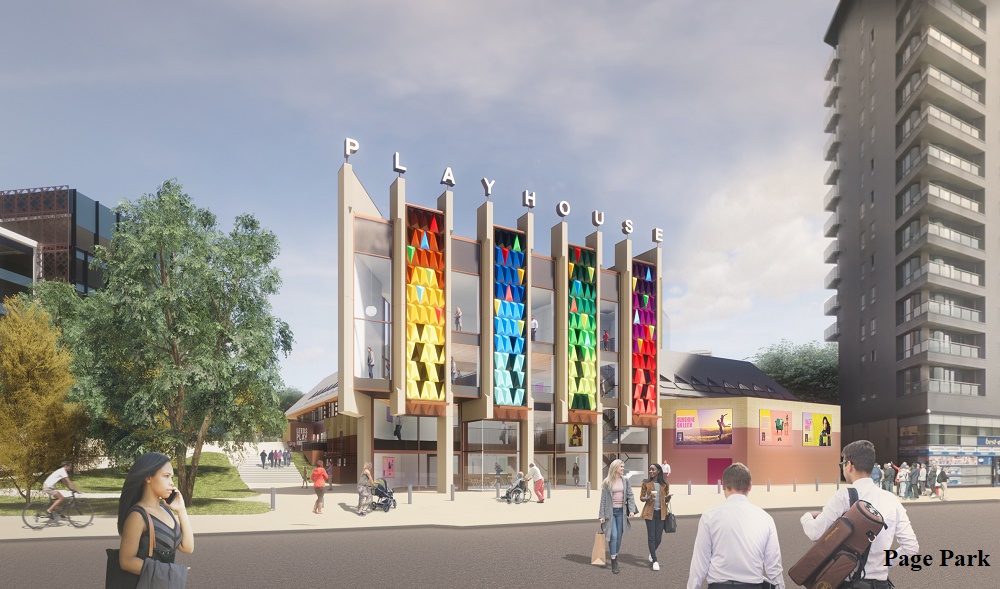 "Another big change will be our third space which is the Bramall Rock Void," notes James. "One of the challenges for this theatre over the years is our second space, The Courtyard isn't a studio, it is a 350 seat theatre. It's a not a small space as it's as big as the Royal Court, or the Almeida, which are mainstream theatres in their own right.
"That's inhibited our ability to develop the work of newer artists, or take risks on stuff, and we've really missed a studio. Quite consciously for the last three years we've been programming into the Barber Studio running seasons of visiting and our own work in there to test the appetite of the audiences.
"We will have a dedicated studio space for artists, younger audiences, our creative engagement programme, touring in work, spoken word and music that is going to be big new addition to what we can offer. We will still do work of scale in the Quarry and work in the Courtyard, which will get a little bigger, so we can put some more mainstream work in there.
"The addition of the third space will be a big shift in what the programme will be like so there will be additional opportunities for audience to see great work."
So Brining has finally addressed the most glaring omission in how the Playhouse can engage with new talent, but most of us aren't architects, so when the plans are published they often make little sense to the layman. When people come back to the familiar Quarry and Courtyard will they find totally new spaces, or a more subtle reconfiguration?
"If you look at the old Playhouse there were mid-level entrances for audiences but at the minute you can only get to the seats from the very back, so you are going down 25 steps if you're right at the front. Sometimes people have to be at the front because their hearing isn't brilliant, and you are almost saying we are going to make it as hard as possible to get there.
"In order to get wheelchair positions in the body of the audience we are going to elevate the back left and right, only by a metre, so the consequence is when you walk into the Quarry you see this huge band of seating, but it is only 750 seats, so it will help break the space up a bit.
"In the Courtyard we are going to do what they did when they changed the Cottesloe to the Dorfman in the National Theatre. They changed the angle of the raked seating, so instead of being the angle it is we will drop the angle, and we can get more seats in and wheelchairs into the main body of the theatre.
"We will have 50 or 60 more seats, so it will feel more like a traditional theatre, which is fitting for the size of the stage as it quite a big space."
The new disabled access in the Quarry and the added capacity might be long overdue changes to meet the demands of more diverse audiences in the 21st Century, but they also give Brining and his team a chance to be more flexible about what work plays in which space.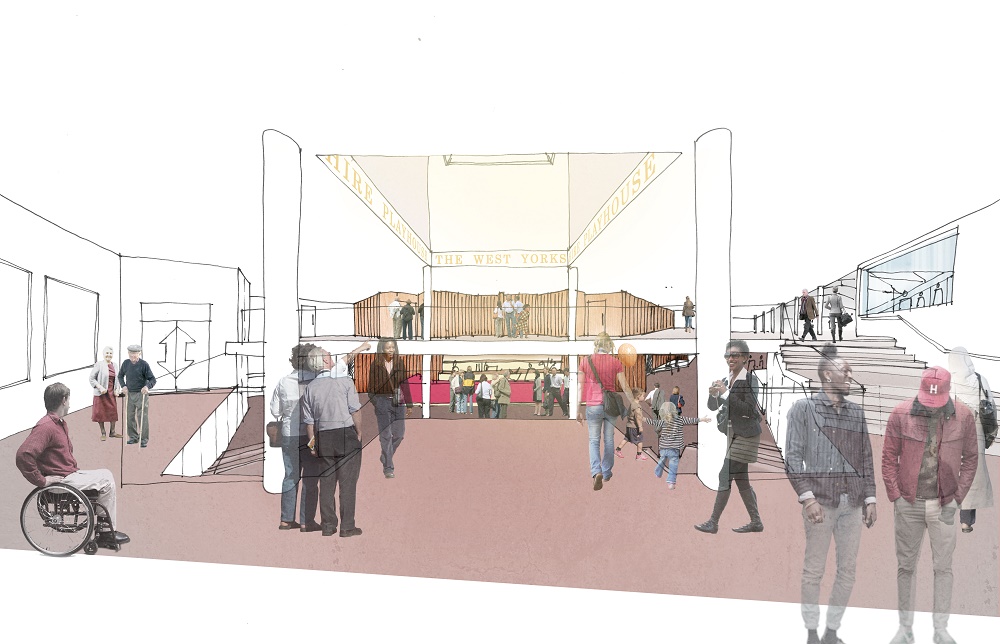 "We have had a tendency here to feel if a play has a number of people in the cast it needs to go in the Quarry to generate that income, and sometimes not that many want to come and see that play, but you still want to do it" muses Brining.
"The real revelation was my recollection that when Ian McKellen was here for that brilliant ensemble series they did that in the Courtyard. The obvious way was to put Ian McKellan and Clare Higgins in the Quarry but Jude Kelly didn't do that as she put it the Courtyard, and it was extraordinary with 99% business."
That was a time when there was probably less pressure to put bums on seats, but today arts funding continues to be tight so every pound generated by sales matters. Another of Brining's innovation is joint projects with other theatres sharing the risks but more importantly those productions can go out on the road, or in the case of Strictly Ballroom into the West End.
"From a programming point of view we want to continue to make work that in our larger, epic space that has life beyond as it has with Sunshine On Leith. We need to make work that is timely, intimate, new work and revive classic work. We want to be diverse and offer as big a range as we can, and want experience of the audiences that come here to be really, really positive from the beginning to the very end.
"Our programming policy is about trying to appeal to as wide a range of audiences in Leeds, West Yorkshire, the north as we can. Some people would criticise us because are too broad in our programming policy, and some critics might not like everything that we do.
"My aim is not to please a certain critic with everything we do, I don't care, that is not what I'm here to do. I'd like to think, and it is an impossible ambition, that anyone in Leeds, anyone in the region, could go I'd love to go and see that show,
"Not everyone likes the theatre, so you'll never appeal everybody, but our job is to get as many kind of different kinds of artists at levels of experience, and from different backgrounds, to make work here they feel is important so that people out in the communities will go that is something I want to see."
"It's naive to go everyone must come as not everyone is that interested in the same way not everyone is interested in cricket, certain bands or Britain's got talent. Our job is to be open and remove as many barriers as possible."
The job of artistic director in public theatres is a complex one finding balance between talking to high rollers bringing in sponsorship and making sure that people will less disposable income can still access a space they are paying for.
Talking to Brining it is clear he is a genuine theatrical egalitarian, but he has put his money where his money is creating eight areas across the city where people who have not always been to afford a trip to the Playhouse tickets can buy tickets for just three quid.
"I want this theatre to feel that the millionaires who live in North Leeds want to come here but equally people from the Seacroft council estate, who have a fraction of that, they should feel equally valued and welcome.
"That may be problematic for some people who want to feel they are having a more exclusive experience or feel threatened. This place should be like the crossroads of the city and the Playhouse is at its best when the Quarry is throwing its audience out, the Courtyard is throwing its audience out and in the future the Bramall Rock Void is.
"These three extremes of people meet each other in this brilliant space, and it's like a confluence of people from different parts of the city, here for different reasons, who are literally rubbing shoulders with each other in a way where you wouldn't get that kind of diversity in almost any other context.
"This is a place for everybody where they can feel important and connected with something of value taking place that they are part of."
Tickets for the Playhouse's Autumn/Spring Pop Up Season are now on sale via www.leedsplayhouse.org.uk or 01113 2137700.