It's fair to say slapstick classic The Play That Goes Wrong was a surprise smash hit way back in 2012 and it is still going strong in the West End.
Mischief Theatre Company who created that comedic juggernaut decided they wanted a change of direction so devised The Comedy About A Bank Robbery, which is much more of a traditional farce with plenty of their trademark physical comedy thrown in.
Not surprisingly the good humoured mayhem of this show was also a big hit and is now in its third year in the West End. The touring version comes to Leeds Grand Theatre from Monday October 22nd, with Killian Macardle playing a cop who gets involved in a heist where things go wrong very quickly.
"It's a bit different to the other Mischief Theatre shows in the sense the other two, Peter Pan and The Play That Goes Wrong, were about actors putting on a show, and that going wrong around them." Says Killian. "This is a far more standard comedy as what is written is what you get, so there are no deliberate mess ups.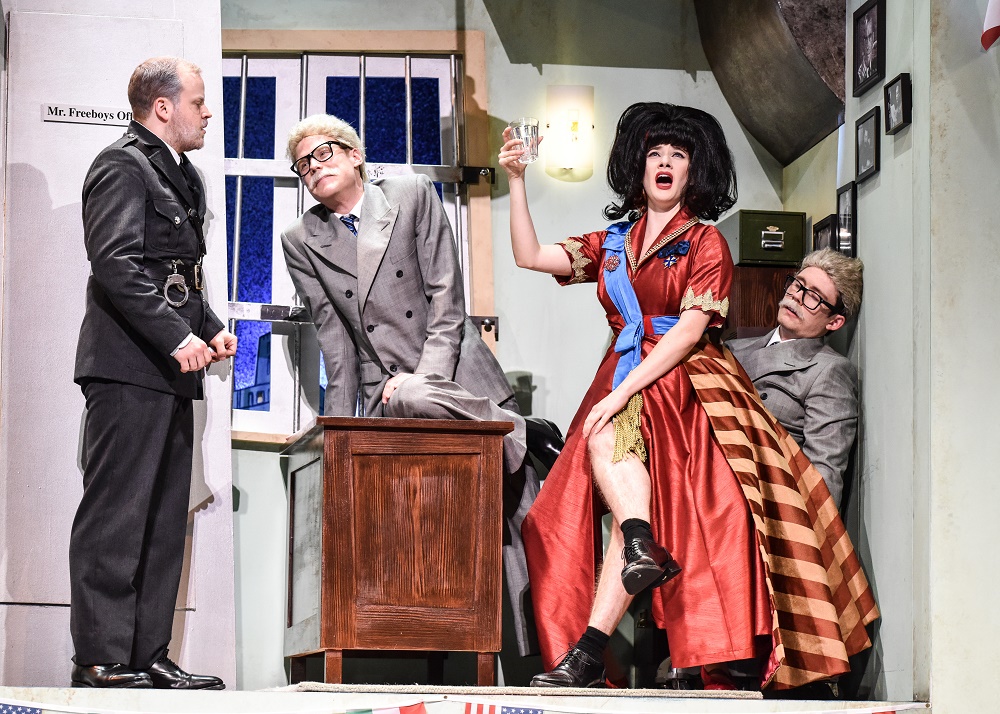 "The writers wanted to try something different as they'd done the Gone Wrong theme but they wanted to try a different style of comedy. So this is far more farce based in terms of Buster Keaton or Marx Brothers jokes, that sort of stuff, far more puns, as opposed to disasters happening everywhere.
"The premise without too many spoilers is that an escaped convict is trying to steal a diamond with his prison friends from the Minneapolis City Bank. Many things go wrong, there are lots of confused identities and people get dragged into it who don't want to be. There's a love triangle, but it's very much more in the American style."
Killian joins a big, well-drilled cast who will make the most of the huge stage at the Grand Theatre and a Yorkshire audience partial to shows full of daftness judging by the sell-out run when The Play That Goes Wrong came to town.
"I play Officer Randal Shuck who is a down and out, very close to retirement police officer who has been entrusted with finding a bank secure enough to hold this diamond that is on a tour of the US. It is my character's decision that it should go in this bank, so I'm the person trying to prevent any form of bank robbery, but things don't go entirely to plan.
"There's still a lot of old school British farce in there, and a lot of that Fawlty Towers feeling, but it is set in America so there's more fast paced action. There is a lot of the Airplane, Naked Gun sense of scripting.
"It's very much Airplane, so it is mad, but everything happening around the characters is really happening. There's no oddness in the character's world so from the outside looking in we see the madness of it all, and there are elements of Monty Python in some respects. Onstage we are playing it completely straight."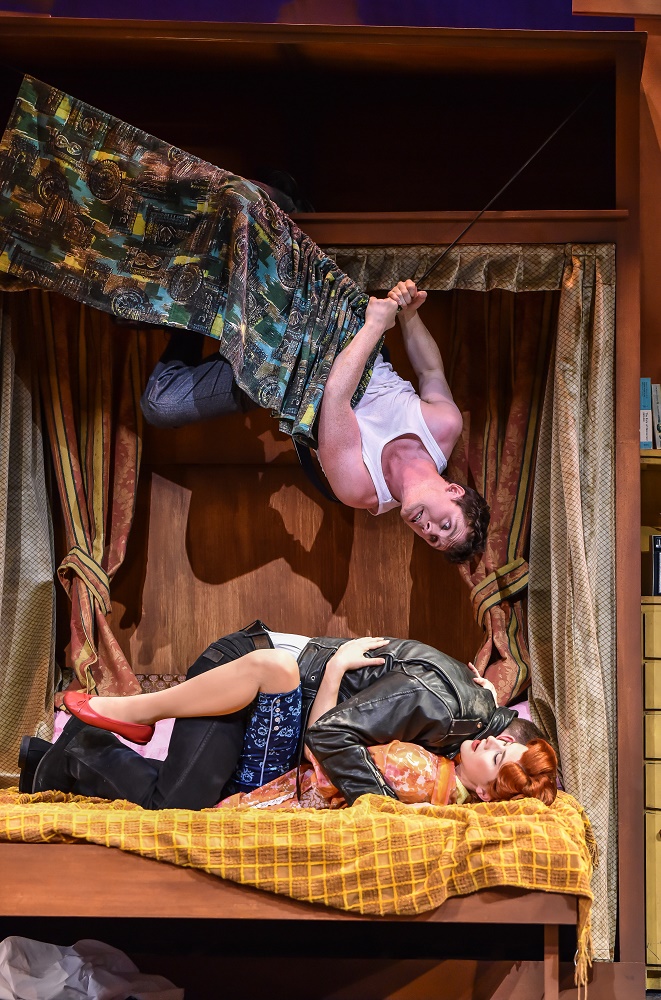 There may be less of the visual gags, and extreme physical comedy, that made Mischief's name, but farce places particular demands on actors who have to play it straight in a heightened world where the audience can see the wheels coming off, but the characters have to remain blissfully unaware.
"One of the big things driven into us when we got this job was you are not playing for laughs," recalls Killian. "You are playing the real character's needs and wants, so when those needs don't happen that is where the comedy comes from.
"I think the funny thing is it is a very physically demeaning comedy where we are sweating non-stop, but as with The Play and Peter Pan people think the physical stuff is the most taxing. But you can't switch off mentally in this either as the entrance, exits and the puns are so quick that the general rule is that if you are feeling the show is going too easily then something has gone wrong.
"You shouldn't be stopping as soon as the curtain is up it is go, go, go until the interval when you get a 15 minute breather, and then it's go, go, go again. It is about making sure we do it every night to the best of our ability, and safely as things can happen, and go wrong."
Audience reaction on this debut national tour suggests that people aren't coming along just expecting more The Play That Goes Wrong magic, but are adapting to a show that relies on timeless comedy capers that harks right back to the golden age of the Three Stooges and Laurel and Hardy.
"People aren't coming to the Mischief shows because of Goes Wrong, but they coming now because the company have a name for good comedy. It's the same reason when you go to see Aladdin for the fifth time in panto it's because you trust the product enough regardless of what you have seen before.
"Yesterday we had a couple of six year old kids sitting in the front row laughing at gags from a style of comedy that was just as popular in the 1930s, but it is just not around as much anymore. There's a reason why you can watch reruns of Only Fools and Horse or Dad's Army and still laugh no matter what your age is."
The Comedy About A Bank Robbery runs from Monday 22nd October to Saturday 27th October. To book www.leedsgrandtheatre.com or 0844 8482700