Our Yorkshire editor Paul Clarke previews the Transform Festival which opens in Leeds on 26th April.
One of the most exhilarating theatrical experiences I have ever had was huddling in a bitterly cold car park in Leeds city centre watching RashDash perform The Darkest Corners tackling violence against women as part of the city's Transform festival which is back from 26th April.
Over the last eight years the festival has grown from a few small scale events supported by the then West Yorkshire Playhouse to a powerhouse week long spectacular bringing edgy, off the grid but high quality artists to Leeds thanks to the drive and determination of Creative Director Amy Letman.
"Transform is a festival which happens every two years across Leeds in different sites and spaces," says Amy. "So from some of the major arts organisations like the Playhouse and Yorkshire Dance to much more unusual and undiscovered spaces be they car parks, old school halls, clubs and other site specific places.
"The festival brings together new, adventurous and exciting theatre created by artists and people from around Leeds and around the world."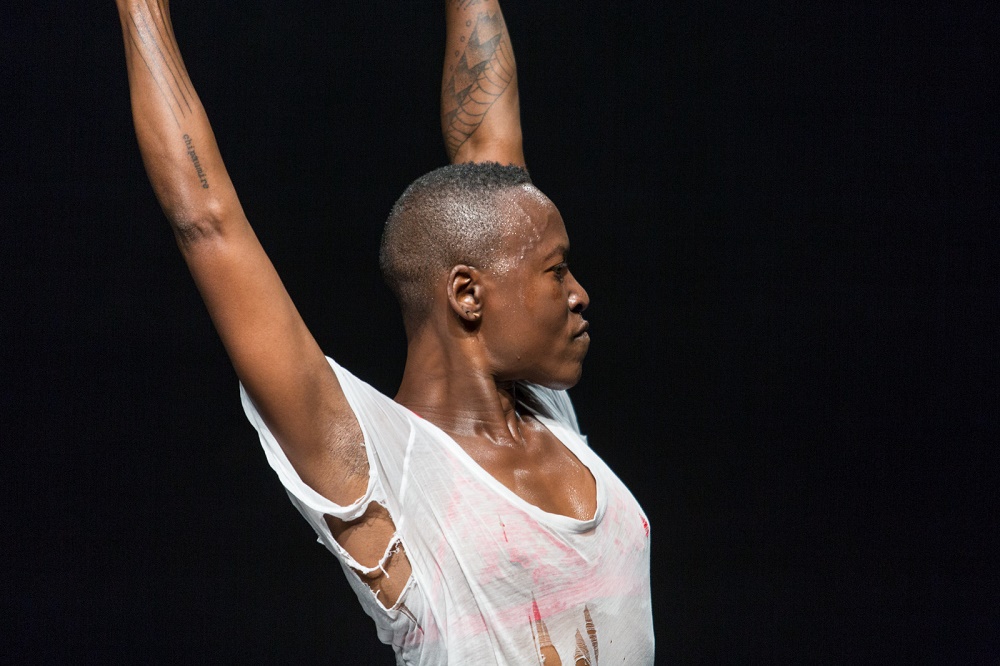 The festival started off as an annual kick in the balls to the city's most conventional offerings but Amy has now wisely gone for a bi-annual model. That decision allows her team space to develop projects like Action Hero's Oh Europa as they spent the summer driving a motorhome 32000km across 33 countries asking our fellow Europeans to sing a love song to us that is detached from the current poisonous political rhetoric.
It also means they can books major acts like Germany's machina eX who return to Transform with a show that put the future of the city in the hands of the audience, Zimbabwean dancer nora chipaumire's #punk embracing that movement's rejection of the status quo or the world premiere of Jamal Gerald's Idol, which is billed as a unapologetic examination of religion pop culture and Black representation.
"The programme is a lot more international so we have shows coming from across four continents of the world. We have projects from Zimbabwe, Asia, Italy, Germany, and the Netherlands so this edition feels much more global. It is on a bigger scale as the city is in quite a moment of redevelopment, so lot of the theatres are not open, and it is really much more outside the more traditional arts context
"The festival base is taking over a television studio on Kirkstall Road, we have a performance by a Chinese artist called Tianzhuo Chen which is in a secret location outside the city centre and we have seventeen Brazilian high school students taking over an old school hall in the city centre, so it is a chance to travel to spaces and see Leeds in different light."
This edition of Transform has another world premiere of female Performance duo 70/30 Split's bYOB. The UK premiere of MDLSX's Motus and they've teamed up with Live Arts Bistro to ask Jija Sohn to redevelop her solo performance Tamago. All the diverse artists and productions are linked by a determination to make sense of a world that seems to be going mad.
"I think the artists are investigating in their own way the world now in all its plurality, and occasional chaos, and our 2017 programme had the schematic 'What Does the Future of Europe look like?'. This programme is much more nuanced than that in its ideas and themes, so it explores everything from female power to gender fluidity to black representation to activism. Representation is a really big theme, and a subtle exploration of Europe in 'Oh, Europa', by Action Heroes, who have a more enjoyable conversation to the kind we are seeing in the news at the moment.
"It is space for artists from all around the world, but also people with all sorts of different backgrounds from Leeds, so it is also inherently about the internationalism of Leeds as well. There are a bunch of local artists and people taking part in Transform who call Leeds home, but who might be from all around the world."
All festivals ultimately start to think about their legacy and even a newish one like Transform isn't immune for that. So as well as a free Fashion Smash-up workshops for 8-12 years olds they have brought together a group of performers aged 16-21 as the Future Radicals collective to create new work in a variety of styles.
"Transform has always, even from its early years, embarked on ambitious community based projects, and we are quite a young festival," notes Amy. "It is not just for young people, but it is young in spirit, and so because of that we felt it would be interesting to create some space in the festival programme, and throughout the year, for young creatives.
"We also have a big focus on emerging artists, but also asking what about young people who might never have considered, theatre, performance or festivals were for them? We have a group of fifteen young people, who work across all sorts of disciplines, so some are spoken word artists, producers, performers, and we have been working with them since October to develop a project.
"They've had artists coming from Argentina, Canada from the UK to inspire and influence. They have been working with award winning artist David Shearing who is make a project with them for the festival so there is definitely a focus on the next generation of young people's voices and agency which will probably continue as it has been so much fun."
All tickets for Transform are available from www.transformfestival.org and www.leedsplayhouse.org.uk
Tickets can also be purchased in person at Leeds Playhouse's temporary box office at Victoria Leeds, 19 Eastgate or by calling 0113 213 7700. Box office is open 10am - 5pm, Monday to Friday.