When Tony Walsh got up to read his poem, This Is The Place, in the hours after a madman had murdered 22 people at an Ariana Grande concert he had no idea that his 720 words would help bring a grieving community together.
That passionate rendition of verses he had written for a local charity promoting his home city struck a chord with the hundreds of people crammed into Albert Square for a vigil, including many survivors of the bomb at Manchester Arena in 22nd May 2017.
"I was confident in it as a Manchester poem, but there was a certain amount of nervousness about the reception on the day as it was only 16, 18 hours after the bomb had gone off," recalls Tony. "When I got there an hour before there was just a small PA, and hardly anyone there, but within an hour the crowd was bursting out of the square.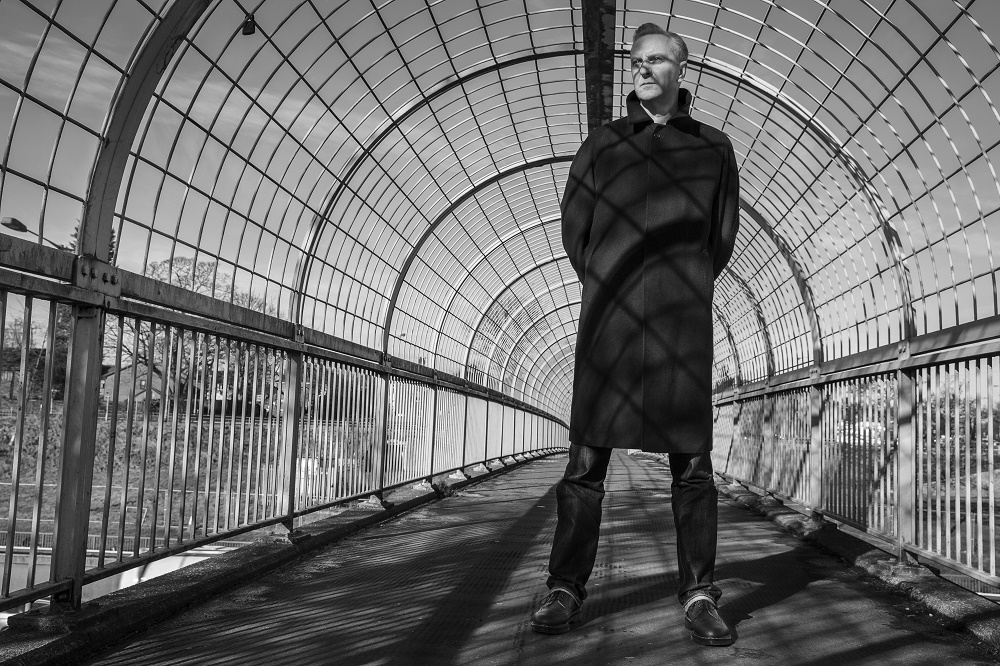 "Obviously it was powerfully received in the square that day, but what I hadn't reckoned on that was that it was being beamed live worldwide. It trended fourth in the world on social media, and there is not a day goes by two years on that I don't get a message about it."
As his words rang out around the world facing down the fanatics, they also served as a reminder that murderous thugs only have power to divide us if we let them.
"It was billed as being defiant, a city standing defiant, all right thinking people were horrified by those events, and they saw the spirt of the piece, if not the specific of we stand together. At the end as people clapped I said 'choose love', which isn't a phrase of my invention, and isn't in the poem as such, but that really gained traction as a hashtag.
"People of all backgrounds still stop me now and particularly around the line 'some are born here, some drawn here, but we all call it home.' A Muslim feller said to me just the other day thank you for that line because it us feel included in the solution rather than the problem."
Since that day Tony has returned to the performance poetry circuit where he had already gained a reputation as a down to earth, but powerful performer, who was able to straddle the worlds of verse and music. He brings his latest collection of poems to Hebden Bridge Trades Club on Wednesday 22 May.
"I've been on the poetry scene for 15 years and eight of them full time," notes Tony. "I've been poet in residence for the Glastonbury Festival, poet laureate for Kendal Calling, I've performed all-round the UK, I work in schools and that has taken me all over Europe.
"This show offers a rock and roll roller-coaster ride. I have comedy material, silly material, I've got powerful stories and inspiring stuff. I've had a few standing ovations on the tour, so people can expect belly laughs, tears and all points in between."
Before he became a professional poet Tony did all sort of jobs including working in a sausage factory, and was even tied up at gunpoint during an armed robbery when he worked in a post office. He went on to manage a number of community development projects, and those experiences on the frontline have given him little time for the view that poetry is an elitist form for and by the upper classes.
"That view is a particularly British, maybe even an English one, because poetry in different places has a different place in the national culture," asserts the down to earth poet. "There are as many types of poetry as music so some are the equivalent of classical or jazz. I came from a tradition that will very much be recognised at the Trades, which is folk and punk, and the meeting of the two.
"I'm a council house kid and I nearly died from a massive fever caused by damp housing when I was three. Poetry is something I've done since I was five or six, and I have poems here that I brought home from primary school which my Nan copied out."
One of things Tony has been able to do after that day in Manchester is to back his long standing commitment to supporting up and coming artists by becoming a patron of organisations across the city. He has just become patron of local theatre impresarios 53two who are currently finalising their search for a new home after they lost their old one, so why back them?
"They asked me is the simple answer. I gave them a quote when their current licence was an issue and I said spaces like that are really important as Manchester needs to be at the forefront of music and culture. Spaces like 53two give a platform and networking opportunities for actors, writers, directors, technicians, and are places where projects are cooked up and experiences gained."
To book tickets for Tony's Hebden Bridge Trades Club gig on Wednesday 22nd May go to www.tradesclub.com