Teenage pregnancies and a spell in a women's refuge are not the traditional Oxbridge routes into British drama, but that's what made Andrea Dunbar such a one off writer.
Dunbar's tough upbringing on Bradford's Buttershaw estate gave her raw material to write The Arbour and Rita, Sue and Bob Too, which were performed at London's prestigious Royal Court. They remain two of the most powerful pieces of British drama ever written, let alone by a woman who left school to work in the local mills.
Dunbar's rich story came to attention of West Yorkshire based writer Adelle Stripe who wrote a semi-fictional account of her life, 'Black Teeth and a Brilliant Smile'. Its success revived interest in a remarkable woman with a rare talent who died aged only 29 after suffering a brain haemorrhage just as she was about to reboot her writing career.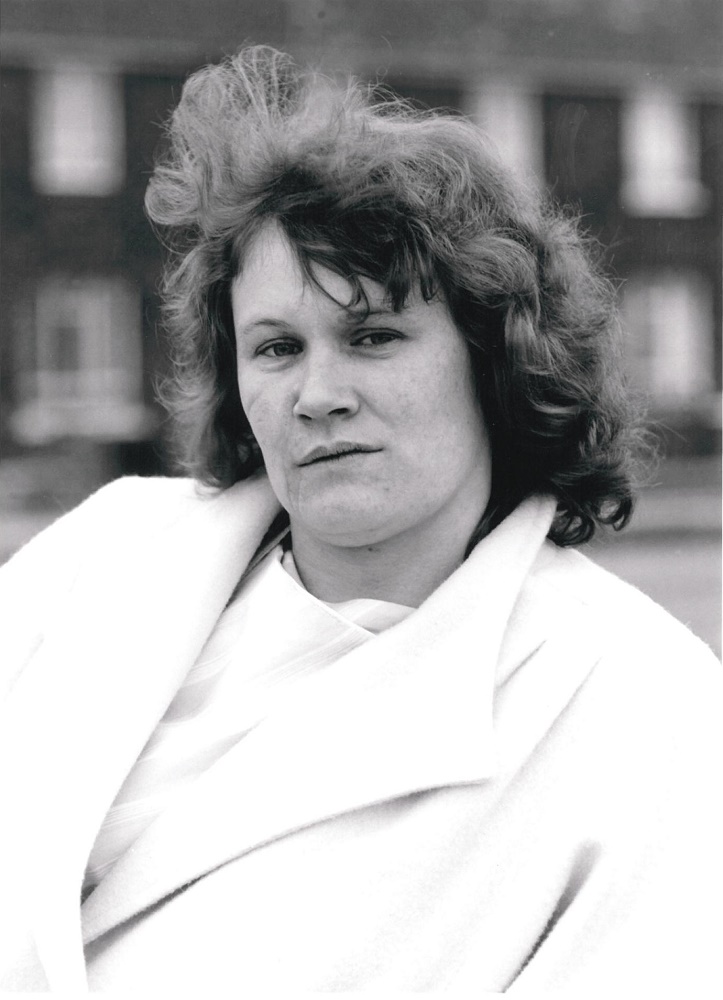 Now the book has been adapted for the stage by Bradford based Freedom Studios which gets its world premiere in the city on 30 May, so how is Kash Arshad's production going to tell this complex tale of literary success against all the odds?
"We've two Andreas - an older Andrea and the younger one," says Kash. "The play itself opens on the day of Andrea's death so it's her looking back telling the story from her point of view.
"We have all the other characters that interacted with Andrea throughout her life and the strong women who helped her along the way from her mum, the people who worked in the mills with her, the volunteers at the women's refuge who helped her get a place to the people at Royal Court."
"What Adelle does really well with the book, and we are trying to do, is show that other side. Yes, she had a tough life, and lots of people did, but in amongst that they had a life. They lived, they laughed and they loved. Just because life was hard that didn't mean that was the only thing that mattered."
To pen the adaptation they have recruited Lisa Holdsworth, who as well as having a writing CV as long as your arm is also from a working class background, which is a rarity in the TV world where she does much of her work.
"We're really lucky that she said yes, because Lisa was our go to writer. I think Lisa brings a lived experience of what it is like to be especially a working class and female writer in this country. Lisa writes with warmth and humour, so the dialogue is in the same vein as Andrea, it feels real and how people talk."
One of the most powerful aspects of Stripe's book is she doesn't present Dunbar as some misunderstood working class victim or – worse still – a tragic saint. Stripe offers a warts and all portrayal of this complex and often contradictory character full of ideas, but with a talent for self-sabotage. Does the play continue with this unflinching look at Dunbar?
"100% because that is so important," asserts Kash. "She did have a tough life, but she was a tough woman who didn't take any nonsense. She is a complex character, and that's one of the things that drew me to it. What I'm really looking forward to is delving into that with the actors, and finding that nuance of character that is missing quite a lot of the time when you are telling working class stories.
"It feels very much one dimensional, and all a bit of poverty porn, where people are downtrodden and don't have any joy. If you see them they are just moaning the time, and this isn't the case with Andrea, or the vast majority of the country."
One of the many fascinating things about Dunbar is among all the alcoholics, chancers, sexual predators and the struggles to survive on a windswept estate she created by listening into real conversations there are flashes of dark humour and great humanity.
"People don't live their lives sad and depressed all time. They do have laughs and go to the pub and enjoy themselves, so it is important to show that side of it, especially in our adaptation, because that's what Andrea did. You watch documentaries and you see Andrea in the pub surrounded by people and she is a gregarious person. People enjoyed her company."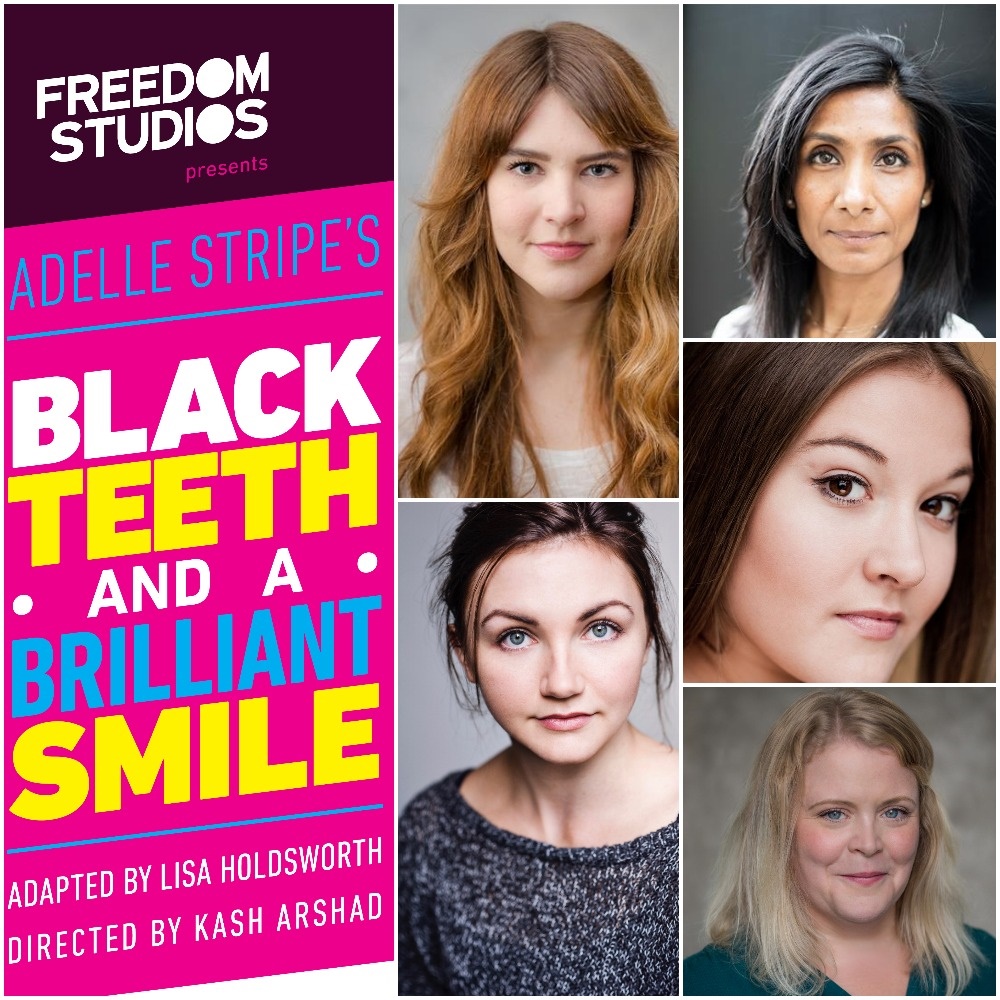 Casting is now complete with Emily Spowage playing the older Andrea looking back on her life and Lucy Hird as the younger version living it.
"Casting was tough only because of the level of talent we had, we had 170 people apply, and we managed to see 66 of those people over two days. I swear there was not one terrible person who came along, so it was really, really difficult decision to narrow it down to the people we felt would gel together. Although this this is very much Andrea's story it is an ensemble piece as every character in it is so important to Andrea and her journey."
When she was alive Dunbar was furious after being excluded from the filming of Rita, Bob and Sue Too to the point she was barred from the set on her own estate. The result was the ridiculous ending when sexual predator Bob ends up with the teenagers he had exploited, which Dunbar vehemently disagreed with saying those women would never have done that.
Does Kash hope this play will help give Dunbar her voice back?
"When she was alive, yes, her voice was there, but it wasn't heard as much as it should have been. I think in Bradford she isn't celebrated as much as she should have as being an ambassador for this city.
"Yes, it doesn't paint Bradford in the best light at times, but what it does show is the talent, creativity and genius that can come out of the city. I think Bradford needs to celebrate that more and I hope this production of an already amazing book will help push that forward."
There is rightly a statue to the city's great man of letters JB Priestly, so maybe it is now time to erect a monument to another great Bradfordian writer whose flame sparked much more briefly, but with no less brilliance.
To book tickets and for more information on Black Teeth and a Brilliant Smile visit https://www.freedomstudios.co.uk/production/black-teeth-and-a-brilliant-smile/