Originating the role of Kim in Miss Saigon, an Olivier, a Tony and becoming the first Asian woman to play both Eponine and Fantine in Les Misérables certainly qualifies Lea Salonga as an all-time musical theatre legend.
But the Filipino soprano has also 19 million records as a recording artist and she is coming to the UK in July for her first ever solo tour in this country. It's also a special anniversary as she make the long trip from her home in Manila where she was born.
"It's 30 years after I moved to London to start work on Miss Saigon so it's highlights of that show and Les Mis, which comprise a huge part of my career, plus Aladdin and Mulan" says Lea. "I feel like I'm going to very, very emotional when I get back to the UK to perform, and it's nice to come back and do this to say hi."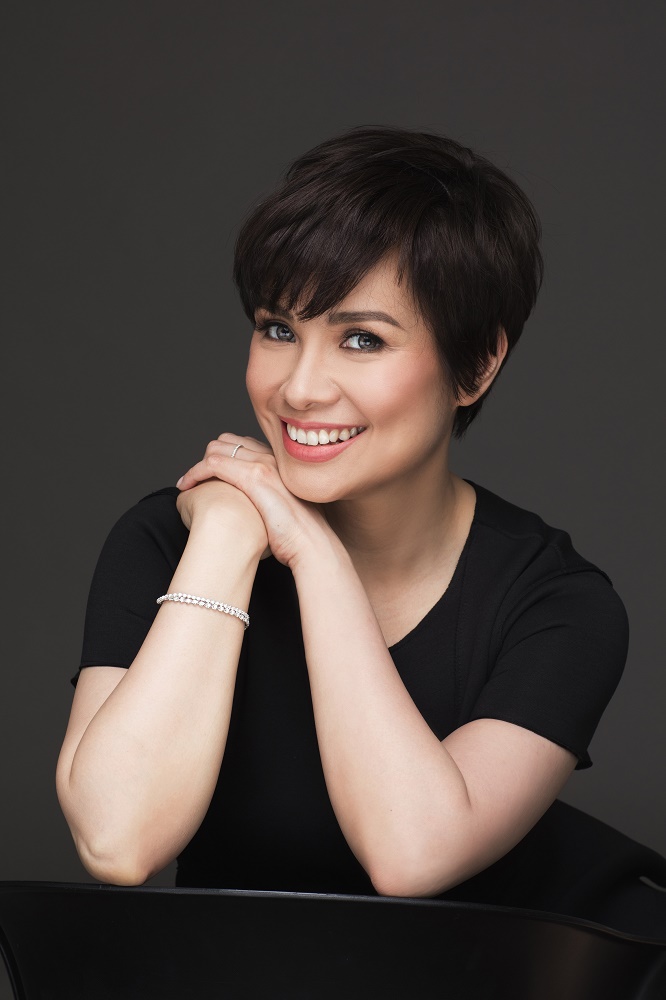 As well as the showstoppers, Lea is promising some intriguing reinterpretations of pop songs that have some meaning to her, including Tracey Chapman's Fast Car, One Direction's Story of My Life and a very different version of A-Ha's eighties megahit Take On Me.
"That's become one of my favourite ones, but I don't do in the way they did in the 1980s, as I usually do it with a solo guitar. So then it becomes about the lyric and it was inspired by watching A-Ha last year performing the song completely stripped down with a keyboard, guitar and Morten Harket's voice.
"I was thinking this is really just beautiful, so I strip it down even more, and just sing the song. People come up to me after the shows saying I never thought they were actually the lyrics of that song, and I could never understand what they were. When Morten sang it on YouTube everything was just clean and clear, so the song just sounded more beautiful than I remembered."
One of the more unusual covers Lea takes on is Blurred Lines, which has words and a raunchy video that caused a huge controversy when it was released. Some groups claimed the track was misogynistic, and the song ended up being banned in student unions across the UK.
"It's a really creepy, weird song when a man sings it, but the funny thing is when you put it in a woman's voice it's almost takes on a more empowering, strong, powerful woman that has her own agency to her sensuality and sexuality," notes Lea. "Songs are weird as in the hands of one artist it feels like someone used the term 'rapey', but when you put in the hands of another artist all of a sudden it means something different.
"It's just been a lot of fun to sing as I do that with solo acoustic guitar, so it becomes something that is fun and flirtatious, I don't make it creepy when I sing it. Interpretation is a whole another ball of wax, and I don't have that rapey sensibility when I sing that song."
It's now three decades on from her breakthrough role in Miss Saigon and that show set around the Vietnam war has now become one of the all-time great musicals, but now aged 48 Lea feels she brings plenty of acquired life experience to her shows adding new depth to the way she performs the songs that made her famous.
"The songs from Miss Saigon we should take as an concrete example as I was only 17 when I started learning them, and 18 when I started performing them," recalls Lea, "I didn't know about romance, motherhood or anything like that, but once I started gaining more experience in life, and singing the songs again, then all of the sudden the lightbulbs started clicking in my head, 'now, I understand.'
"Obviously the interpretation is going to change as it comes from a more real place. When I gave birth to my daughter, and then I sing I'd Give My Life For You, it's like oh my God, I didn't expect the sort of emotional, gut wrenching kick in the gut that song is actually capable of. It's really cool as an artist to have a song, to see it at so many stages of my life and have it mean something different every time because life makes you grow up."
In 2013 Lea came back to London's Prince Edward Theatre to join the original cast to celebrate the silver jubilee of Miss Saigon. They were joined onstage by the new cast to sing duets of the original songs, but for Lea it was a chance to catch up with Simon Bowman to sing Last Night of the World, and the effervescent Jonathan Pryce who rampaged round the stage reprising The Engineer.
"I think we had a lot of champagne and there was a lot of reminiscing about what that original thing was like. Being able to sing that song with Simon again, and see Jonathan, it was the old guard coming together watching this new group of people take the material, and just run with in the way we did way back then.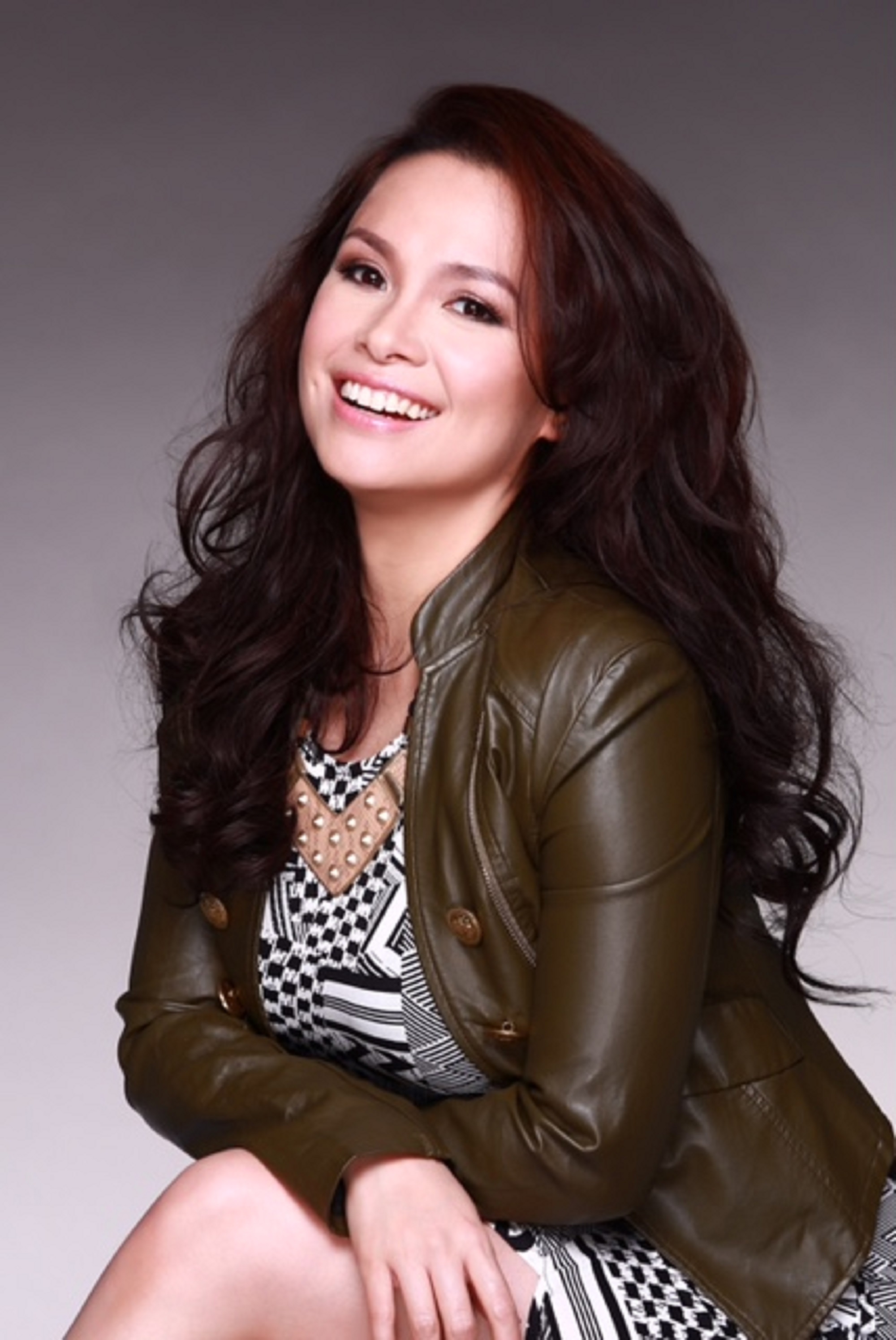 "It was really sweet to see how they looked at the material, and how almost reverential they with that original company, but also how they reinterpret with their own sensibilities."
It's not often you get to speak with someone who is actually a bona fide Disney Legend, but Lea was recognised by the Walt Disney Corporation for her contribution to their organisation at a glittering ceremony in 2011. So how do you qualify you for that prestigious title and what are the perks?
"It means you get into Disneyland for free for the rest of your life and take three people with you. I think having sung for two princesses qualifies me, and I received my Disney Legend certification at the same time as Linda Larkin who was the singing voice of Aladdin, Paige O'Hara who played Belle, Jodie Benson who was Ariel and Anika Noni Rose as Tiana. The four of us sang together and it was a lovely ceremony.
"I got mine the same year as Jim Henson, and there was a Muppet presentation, I just cried because he was such large part of my childhood with Sesame Street, The Electric Company and the Muppet Show. I watched those shows religiously so to get that in the same year as Jim getting it posthumously was really exciting."
Lea's career has been by any standards a stellar one taking on some of the biggest challenges in musical theatre, and pulling them off to great acclaim from millions of fans, but as she reaches veteran status are there any roles left she still has a burning passion to play?
"A role I always wanted to play was Mrs Lovett in Sweeney Todd, so we are having a production of that here in Manila in October, and then to Singapore to do it again. I am going tick that role off my bucket list, and after that's over I'm going to have to think, ok what is the next one I can have a crack at?
"It seems there a lot of interesting roles for someone who is on this side of 40, and I can kiss my ingénue days goodbye, which is kinda nice. Now I get to play roles that are interesting, layered, fun and funny when it's not about a woman being pretty any more. It's about a woman being interesting, murderous and completely whacko, which is something I'm really looking forward to."
LEA SALONGA IN CONCERT: THE ORIGINAL MISS SAIGON RETURNS TOUR DATES 2019
• Sun July 7 - CARDIFF, Wales Millennium Centre
• Weds July 10 - NOTTINGHAM, Royal Concert Hall
• Thurs July 11 - BIRMINGHAM, Symphony Hall
• Sat July 13 - MANCHESTER, Opera House
• Thurs July 18 - YORK, Barbican
• Sun July 21 - LONDON, Palladium (matinee and evening)
Visit www.cuffeandtaylor.com for tickets.