When the producers of a new version of Grease were looking for a choreographer it was former Strictly judge Arlene Phillips who was the one that they wanted.
It will be summer loving for fans of one of the highest grossing film musicals ever as the tour opens at Leeds Grand Theatre on Wednesday 19th June, and for the dance legend, who made her name as part of the raunchy troupe Hot Gossip in the seventies, it's a chance to revisit a show set in a 1950s US high school she has previously done the moves for.
"I love Grease, and I first choreographed a different production 26 years at the Dominion in London," recalls Arlene. "The producers got in touch me to say we're doing a brand new tour of Grease which is very, very different as we're going back to the original show that was written in 1971. It was first written as a play, then it had musical numbers, and Robert Stigwood redeveloped it to make the film.
"So every production that came after the movie was kind of light hearted, but the real story is slightly darker than the one in the film."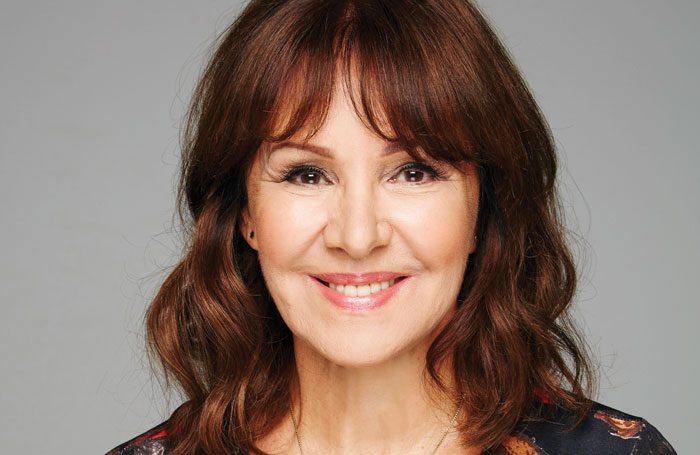 The film with smash hit singles like You're The One That I Want, Hopelessly Devoted To You and Summer Loving is so iconic it's easy to forget it actually to started life as a small scale musical premièring in Chicago, before coming came to the West End in 1973 with Richard Gere and Patrick Swayze playing troubled gang leader Danny Zuko.
Arlene worked on the London revival starring Neighbours heartthrob Craig McLachlan as Danny and pop star Debbie Gibson as innocent Aussie Sandra Dee, but on this tour director Nikolai Foster is going right back to that original show for a darker version of the bright and breezy movie
"It appealed to me to get down the gritty story of these kids in 1959 Chicago whose parents are blue collar workers with not a lot of money, they've nowhere to go, nothing to do and they lived to dance.
"They lived to develop and create dance based on rock and roll, and they came up with this rockabilly style, and it is very much a story that could be about young people today. Young people today helped create and reinvent hip hop, but this is what happened with these kids working on their dance all hours when they were young for something to do."
That said fans of the movie, and previous stage versions, don't need to fret too much as all the memorable moments they want to see are still there, but thanks to a strong and bold creative team they are just a bit grittier.
"Of course, all the things they love are all there, with some additional songs, and the characters and dialogue are very much the same, but a just touch different," says Arlene to reassure all the Rydell High School diehards. "We want bring the generation who love Grease back to see it again as it feels like it's being reinvented, and for a new generation who don't know the film to see a great musical about teenagers.
"Some tough issues are really faced up to in this production as both in the story and the film it did absolutely tackle bullying, teen pregnancy, kids who have nothing to, and that things about there is always a leader and always someone following."
Arlene has just finished a gig as the movement director for former National Theatre Director Nicholas Hytner's reinvention of A Midsummer's Night Dream, starring Game of Thrones' Gwendoline Christie, which has been getting five star reviews. Grease may be a very different challenge from the Bard, but again she is being asked to take a beloved text and give the movement a new spin.
"It's been really exciting, how to make it different, but also honour the music, and it's been fun to do that. You can't bring in really contemporary stuff because it wasn't of the time, but you can try and invent within the bounds of what choreography says today. We're very much about telling stories through choreography, and when Teen Angel comes to recuse Frenchie it is a heaven, but ours is just a little bit strange, a bit darker, is this a dream or a nightmare?"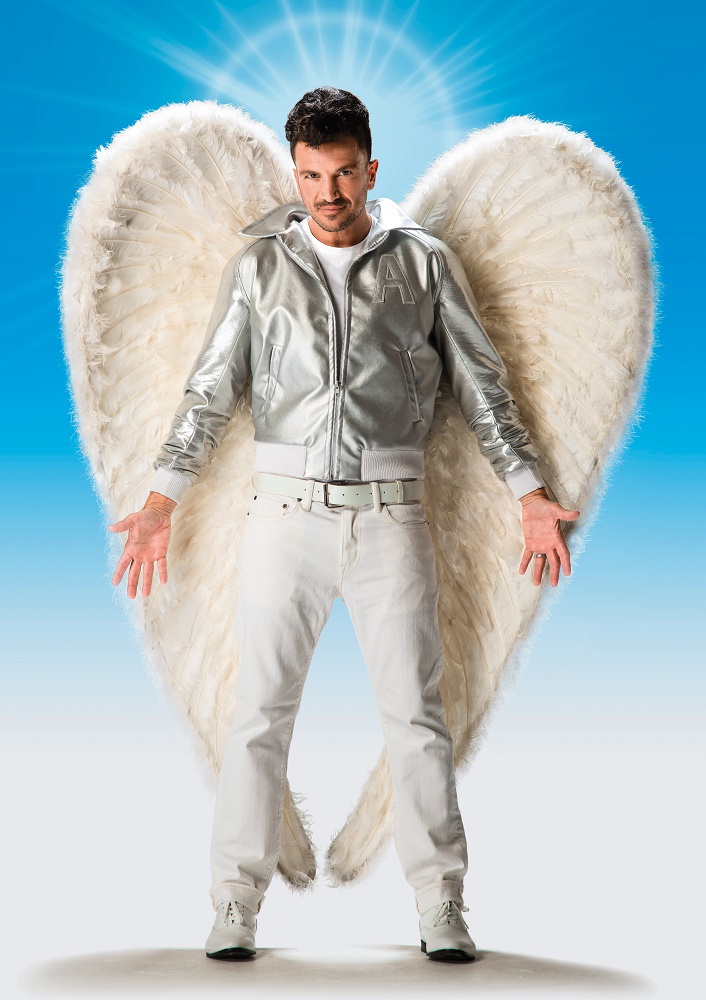 The producers have hired a young cast but have wisely cast reality TV star Peter Andre and presenter turned Strictly Glitterball winner Ore Oduba to alternate as Teen Angel. Arlene has been hard at work with the pair who are making their musical theatre debuts, and has been surprised how well they stepping up to fill big shoes filled in the movie by former teen idol Frankie Avalon.
"Who doesn't love Peter Andre? So sweet, hardworking and I want give Peter something very new to do, but there has to be those hints from the way he moves, and the Peter the audience love. He is obviously hugely recognisable as a talent, but his charm is just something else, and when he performs it is just the delight that he gets from that which reaches out to everyone who is watching him."
"Peter has a beautiful voice, and then Ore I had no idea he could sing so well. That is just such a lovely surprise to get someone who can dance like Ore, but can really sing."
One of ironies of the movies was John Travolta, Olivia Newton John and the rest of the T-Birds and Pink Ladies had clearly left high school quite some time before filming, but for this production it is a much younger team onstage. Arlene has gone back to her roots to get them into shape for some pretty demanding routines.
"A lot of them are fresh out of school and originally I was a dance teacher so my method of working with young people who have just come into the theatre is to try and develop them as artists," notes Arlene. "To make them understand that they need to think of their performances as actors first and foremost and becoming the characters. Then when you give them the choreography if they can invade it with their character then it does really work, so it goes beyond just doing steps as we have to know who they are.
"We have a great young cast with incredible voices, and lots of great dancers, but I think two of them are really world class on any level, on any stage, It's hard to find a dancer who can do all the different styles and genres going today. To find one you think it is a treat, so to find two it is a whole shop fill of treats."
It's now a decade since Arlene was fired from the Strictly Come Dancing judging panel amid accusations of ageism, so was she surprised by the public outpouring of anger from the show's millions of devoted fans?
"I was surprised as the public kind of rose up, and Harriet Harman MP brought it up in the House of Parliament. I mentor young people coming into theatre, and the one thing I say to them, or when I go out to schools to talk to groups, is you have to learn to take rejection, and if you can't you are in the wrong profession.
"I have this rule that give yourself a couple of days, and then just get up and move on, so I had to apply that lesson to myself.
It's that never say die attitude born of endless auditions, and a gift for making dance accessible, that has kept Arlene Philips top of the list when producers are looking for a choreographer who brings the best out of talent new and old.
Grease opens at Leeds Grand Theatre on Wednesday 19th June until Saturday 20th July. To book www.leedsgrandtheatre.com or 0844 8482700. To find out more about the tour go to www.greasethemusicaltour.com