It is difficult to overestimate the darkness that hung over the country as Peter Sutcliffe murdered 13 women, and left seven more for dead, but Charley Miles' new play, There Are No Beginnings, looks at how women fought back during that climate of fear.
"It's about four women who were living in Leeds during the time when the Yorkshire Ripper was stalking the North," says Charley. "So it starts on the first day of the first murder in October 1975, and ends on the day of his arrest in 1981.
"The easier way I have found to talk about this play is to headline that is it is not about the Yorkshire Ripper, we don't mention his name, and the narrative isn't driven by the crimes he was committing. It's just about these four women's lives during that exact time and how they intersect with one another."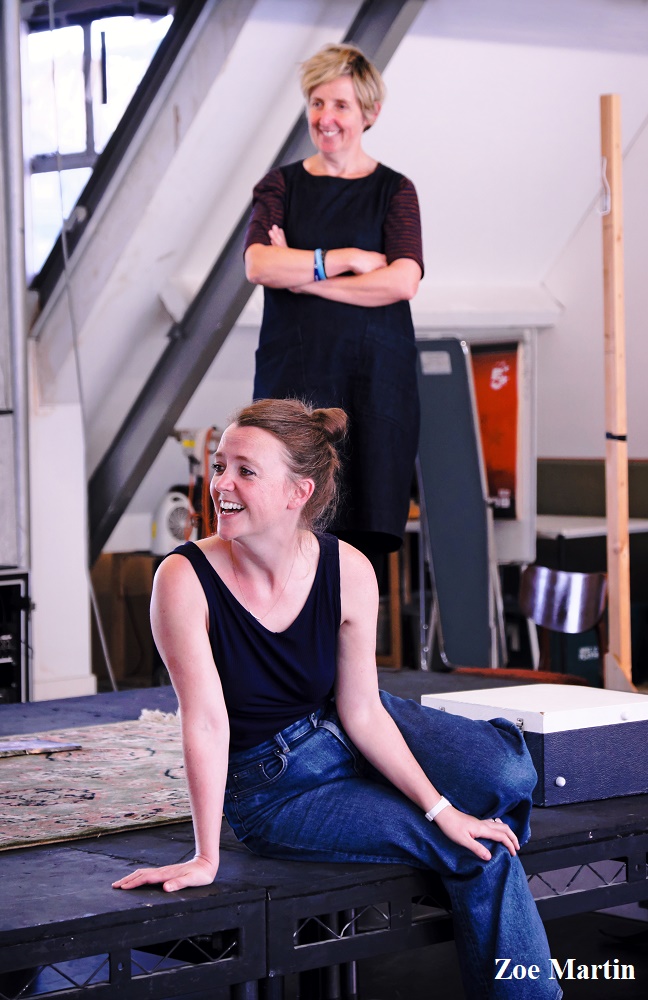 This new work will open the intimate Bramall Rock Void space at the recently refurbished Leeds Playhouse where Miles' debut play Blackthorn, loosely based on her experiences growing up in a small North Yorkshire town, had its world premiere. This new work is a much darker piece looking at how people were affected by a serial killer dubbed the Yorkshire Ripper by the tabloids, and who is now serving a whole life sentence.
"It's interesting to talk about the impact on the North, but I think his impact stretched all the way across the country, and impacted on everyone's impression of the North. I did GSCE history, and learnt about the turning point of World War 2, but for me this period of time, those five years in the North, is a massive turning point in the birth of modern fear.
"I took a lot of inspiration from my mum who was a teenager at the time and how she raised me and my sisters. There were things that were being done, or not being done, in 1974 that had changed forever by 1981, and never went back. So women wouldn't lock their doors at night even if they lived in a city, it wasn't the done thing, and it was during those five years that people started locking their doors at night, and that never went back."
Today's TV is awash with true crime documentaries, or high concept dramas like Netflix's Mindhunter, but back in the seventies the whole idea of a serial killer was in its infancy, which certainly helped Sutcliffe evade capture for half a decade.
"You mention all the true crime stuff that is very trendy on Netflix at the moment, and it is very interesting, but writing this play was for me a reaction against all of that. I find it really frustrating that there is an awful of power in narratives, and the stories that we choose to tell, and who we get to tell them. It is frustrating that we keep giving that power back to men who were doing these horrendous things to women.
"This play is a reaction against all of that fascination with true crime stuff by giving the voice back to the people who were impacted by it. It's about giving the power and the voice back to the women who are still around who do remember."
One of the most depressing realities of that time was the ineptitude of the police under George Oldfield who became fixated on a hoax tape from a fantasist calling himself 'Wearside Jack'. That red herring derailed an already chaotic investigation, but the really shocking aspect of the manhunt was that the voices of women who were living in fear of when Sutcliffe might strike next were marginalised.
"They've never been asked what it was like," notes an incredulous Miles. "I spent three years writing this play, I started it during my Channel 4 attachment at the Playhouse, and got to speak to dozen and dozens of brilliant women who were part of their Heydays community, and beyond that. It's incredible as you only have to make a mere mention of this period to a woman who was around at the time and you hear all these astonishing stories from them.
"The overwhelming thing I took away from that experience of interviewing people was that no-one had asked the women. We were so used to hearing the macho narrative of George Oldfield on the hunt for the Yorkshire Ripper and this big epic battle of the titans."
It's a period in British history where the hit TV series Life On Mars really nailed the toxic culture in the police back then, which has changed dramatically as women eventually broke through to become senior detectives.
"It was very masculine and male driven, but the ordinary women in the city who being impacted no-one asked them how it felt," reflects Miles. "That was really a wake up to me as an artist realising you have to keep talking to people and ask how they felt about that."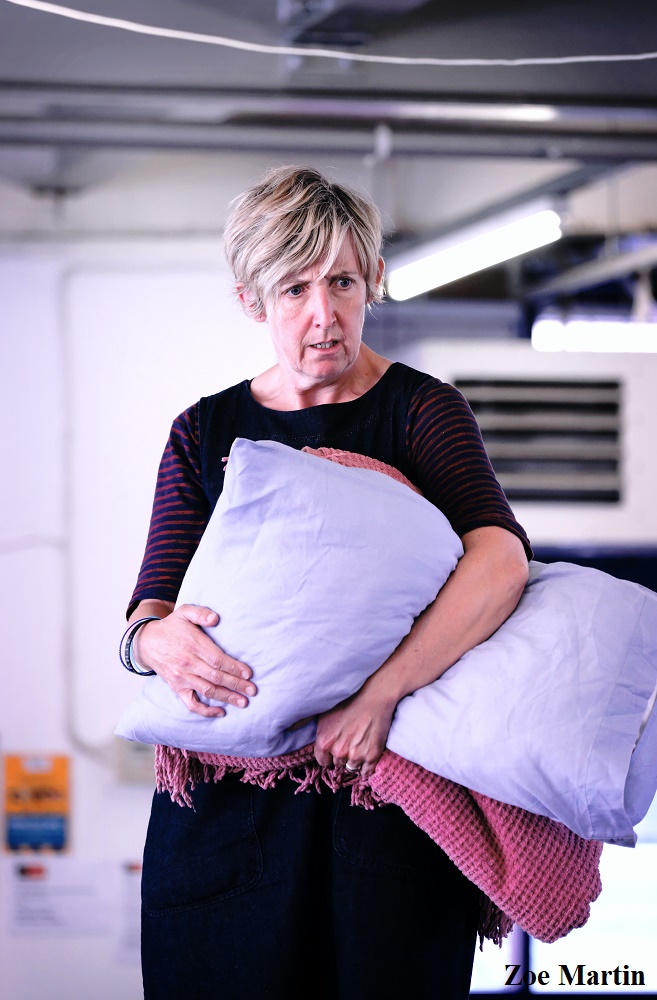 There is no doubt in the pre-digital age women felt their concerns and fears were not being heard, but does Miles think that despite the darkness hanging over the county did that period change anything for women?
"In bad ways and in good ways. What I really hope people will get from watching this play, and what I got from writing it, is although I was writing about this depressing, horrendous period of history where women don't have lot of agency at all, was the extraordinary resilience of women. Their ability to thrive and form moments of solidarity, even in the worst of times, which made me so proud to be a woman.
"If you look into it there was all these amazing radical feminists who moved to Leeds and Bradford during that time. Bradford had the first ever women's studies course at the University and it started during this period. The Reclaim the Night movement was born of this moment in reaction to the way the police were handling the Yorkshire Ripper attacks.
"These women are still around because Leeds was such a hotbed for the women's liberation movement. We have got a lot to proud of in this city, and it came out of such an adverse, horrendous situation that we managed to make good things from."
Given the importance of the material to the city and the region the Playhouse are deploying their best director Amy Leach, and have recruited a top class cast including Coronation Street legend Julie Hesmondhalgh playing June who works in a secure unit working with young exploited women. Playhouse stalwart Tessa Parr swaps Hamlet to play June's daughter Sharon, Line of Duty's Natalie Gavin is Helen who June works with in the unit and newcomer Jess Jones takes on her first big role playing a young policewoman.
"I'm pretty chuffed, I'm not going to lie," says a clearly delighted Miles. "I've worked with some brilliant actors in my time, but this collection of women in this configuration at this time in this place is particularly special. It's an all-female creative team. But surprisingly given the subject matter of the play the rehearsal room has been the most nurturing, joyful, welcoming space I've ever worked in."
Since leaving Weatherfield Hesmondhalgh has built up an impressive theatrical CV and her interplay with newcomer Jones is one that theatre goers will relish according to Miles.
"I find it exciting we have Julie, who is this incredible seasoned craftswoman in her art, and has half of her scenes opposite Jesse who only graduated from drama school last year. This is Jesse's first big job, who although is clearly not as experienced as Julie, she matches her in terms of talent, so it is really exciting for me to have this room full of brilliant Northern actresses."
Tessa Parr really grew as an artist during her year long run in the Playhouse's in-house acting ensemble which helped keep the theatre alive when the builders were in, and Natalie Gavin worked locally in hit TV series Gentleman Jack just down the road in Halifax.
"Tessa plays a character who starts the play as a fifteen year old, and I'm not aware of any actor who can play teenagers like her. Tessa is just phenomenal, and I'm so excited for people to see Natalie's performance as she just brings such truth and honesty to this part.
"Her role in the play was the one I was probably most intimidated about writing, but now having Natalie take that role on because of the absolute truth of her performances I feel great about it."
There Are No Beginnings, Leeds Playhouse, Bramall Rock Void, Friday 11th October – Saturday 2nd November. Box office 0113 213 7700. Book online www.leedsplayhouse.org.uk