It is all too easy if you watch a lot of theatre to think pieces of work just appear by magic, yet it often takes years of blood, sweat and tears before they finally hit the stage.
Leeds Playhouse is one of the North's powerhouse theatres, but alongside big productions on their Quarry and Courtyard Theatres they support emerging work through their innovative Furnace programme and festivals. Gilly Roche is the Playhouse's New Work Producer who oversees this long-term commitment to finding and nurturing new talent.
"Furnace is the engine room of Leeds Playhouse where we develop all of the new work for the stages," notes Gilly. "That might be everything from where we develop new big plays or musicals for the Quarry, all the way to supporting smaller projects by really early career artists.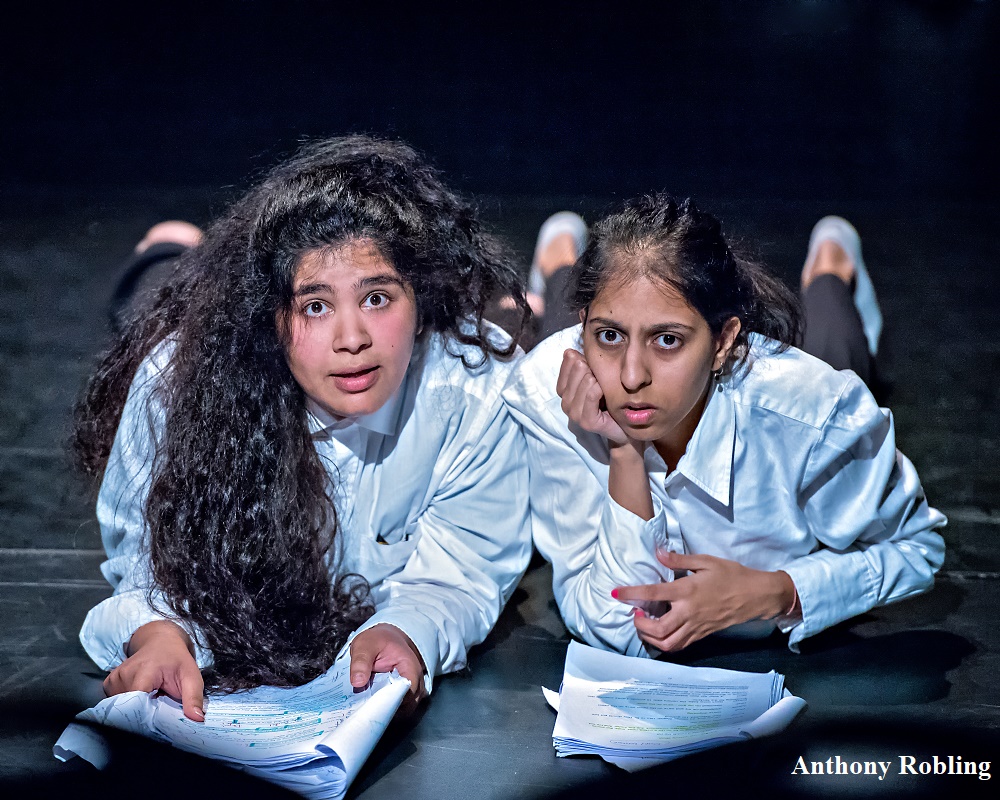 "It is also our artist development with skills workshops, training and social events that doesn't have a show focus."
Furnace gave internationally renowned company RashDash their first break, has supported work by local artist Pauline Mayers and developed the raw talent of Charley Miles who has had Blackthorn and the critically acclaimed There Are No Beginnings performed at the Playhouse. They are just some of Furnace's success stories over the years.
"Something like Ode to Leeds, Zodwa Nyoni's play, was developed through Furnace, or the big adaptation of (The Fall of) The Master Builder by Zinne Harris, and Trojan Horse, which reopened the Courtyard Theatre that was developed over three years. It did a scratch, a full-length work in progress at Furnace Festival, then went to the Edinburgh Festival where it won the Amnesty award and is now doing a national tour.
"This is about creating an environment where artists at all career levels can test their ideas and push the boundaries of what they can do."
The Playhouse artistic offer is in three parts which are shows on the stages, creative engagement with the community they serve and new work supported by Furnace. As well working hard to develop new work they create forums for artists to network with each other and with Roche's team.
"From a production perspective it allows us to ensure that work is really rigorously tested and absolutely ready before it goes in front of an audience," notes Roche. "It might be a big new musical, or a brand new show by someone super new, but everything should feel really ready and robust so the audience is getting the best possible show.
"From a community perspective it is very, very important for Furnace to engage so our social club has about 1000 members who are artists rooted in the North. They get access to free skills workshops, five pounds ticket deals to all of our productions, and it is super important for us to connect with them, and for local artists to know we really want to support them if we can."
The Playhouse has just reopened its doors after a multi-billion refurbishment programme which included a much-needed studio space. Previous Furnace Festivals have been staged work in virtually every space around the massive theatre complex, but this time round Roche and her team will take full advantage of that bespoke performance space.
"The addition of the Bramall Rock Void to the local ecology is going to be transformational, and we are really keen to do epic shows and musicals, even classic plays, in that space. It's not a place exclusively for experimentation, and the smaller space really allows us to really test the boundaries of what we can do with pieces in the early point in their evolution."
The last full Furnace Festival was in 2017 just before the Playhouse closed its doors when more than 20 projects were presented over a two-week period, This time round Roche's team have taken the bold decision to concentrate solely on staging work-in-progress over the four day festival.
"The focus of Furnace Festival is becoming exclusively on works-in-progress so the only thing audiences will see are things that are not quite finished, and as the new work producer I find that thrilling," muses Roche. "This is an active invitation to audiences to come in, get a glimpse of a big Playhouse show of the future, and then tell the artists what you think. Take an active role in shaping Playhouse productions of the future."
One of the fascinating by-products of following work-in-progress pieces is not only seeing how they morph into something different, but it also allows audiences a rare insight into how creative minds work as pieces are reshaped over time.
"I think theatre is magic in lots of ways, but because the artists that make it are incredibly skilled, passionate and wonderful creative thinkers. My brother works in video games, where they will beta test them with audiences. They will a have limited release of a game so people can see the glitches, and they can then go back to the drawing board.
"That process is important in theatre, and the creation of art, which is not to say work shouldn't be overdeveloped as sometimes they just happen. They are raw and powerful, but it is good to rigorously test and interrogate things to make sure they are good as they can be."
Further events and conversations are available on Leeds Playhouse's website. All events at Furnace Festival are either free or Pay What You Can.
Furnace Festival 2019, Bramall Rock Void
Wednesday 13th – Saturday 16th November 2019, Box office 0113 213 7700. Book online www.leedsplayhouse.org.uk