Unlimited Theatre has been in Leeds for 20 years and to celebrated they are taking Am I Dead Yet? on a 'mini tour' of local venues.
Am I Dead Yet? is an award winning cabaret-style show about death & dying performed by Jon Spooner and Chris Thorpe and written by Alison McIntyre.
But it's not all doom and gloom as it is an uplifting show of stories and songs - with some belly laughs- about what happens when we die, how we think about dying, how we don't talk about it enough… and how some of us might be brought back.
Unlimited have programmed different additional events at each venue, including post show chats, installations, a Death Cafe and even dancing!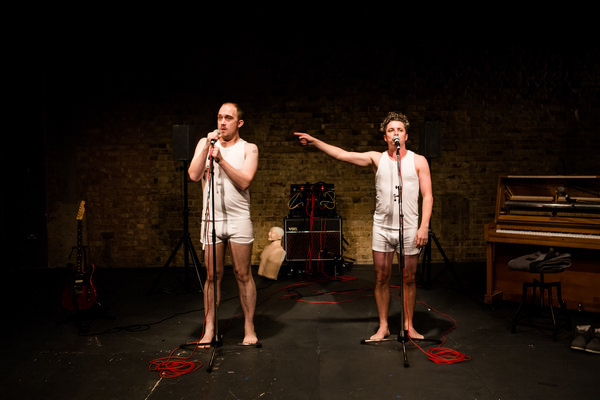 Trouble at Mill will be following the show with their usual spread of live music and Pay What You Feel grub! We are hosting a Death Cafe at Seven Arts just before the show on the 31st March. These meet ups only have two rules…
1. There must be cake.
2. There must be no agenda.
To book tickets:
Thursday 30 March 7.30pm – Duke Studios (including post-show talk and entertainment) £8/£10
Friday 31 March 8pm – Seven Arts in Chapel Allerton (including a Death Cafe from 5pm)
£10/£12
Saturday 1 April doors 7pm for 7.45pm – Trouble at Mill in Farsley. Pay What You Decide
Sunday 2 April 5pm – Slung Low's HUB in Holbeck. Pay What You Decide