Creative Director Amy Letman talks about the European edition of Transform which runs from April 19-22 in eight venues across Leeds.
If you are sick of a diet of tastefully done shows aimed at the GCSE market then Transform 17 may be just the tonic you need.
Over the last six years Transform Creative Director Amy Letman has curated appearances from some of the most challenging artists from across the globe and Yorkshire offering a platform for work that is entertaining and thought provoking
The big news for Transform17 is that a project they started in 2015 with Leeds based RashDash, as a very rough work in progress reading at West Yorkshire Playhouse, is finally coming to fruition and staging The Darkest Corners is a massive coup for the festival.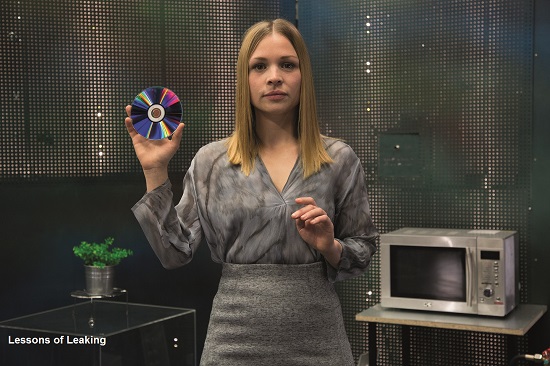 "It is inspired by the Reclaim The Night movement which started in Leeds looking at our collective responsibility to take on violence committed against women on the streets at night in our communities and all round the world," says Amy Letman.
"It is going to be a large scale outdoors show performed in a secret location in Holbeck, featuring a live band, dancers, a community company, and it is a headphone performance so we create a really intricate sound world."
Like Letman the team of Abbi Greenland and Helen Goalen who are RashDash were nurtured by the West Yorkshire Playhouse before striking on their own. RashDash have created some genuinely exciting work like The Ugly Sisters and Two Man Show, but The Darkest Corners is their largest scale work to date pulling some serous talent to help make it happen.
"We are working with the sound designers, the Ringham Brothers, who create amazing sound based shows, and the audience will experience all the music and dialogue through the head phones, so that will give them an intimacy you might feel at night juxtaposed with the visual elements which will make it an interesting experience."
We live in dark times as a seemingly endless tide of xenophobia and naked racism threatens to destroy the European ideal - which has kept the peace since 1945 - so in response Transform has imported some top flight artists from across the continent.
"It's the part of the festival's vision to represent work that reflects current issues and what is happening in the word," notes Letman. "We like to think of this festival as the European edition with shows from performers who are bringing work that deeply explores what the future of Europe might look like, but in very different ways."
One of the great things about Transform is they blur the usual divide between performers and audience and this year paying customers will be getting directly involved with the new show from Berlin based machine Ex.
"They do interactive shows which are part theatre, part installation, part video which are just for 14 people at a time so they are essentially part of the action. Lessons of Leaking is set in 2021, a few days before the German people vote on leaving the EU, and there is a PR agent so you get hold of some information.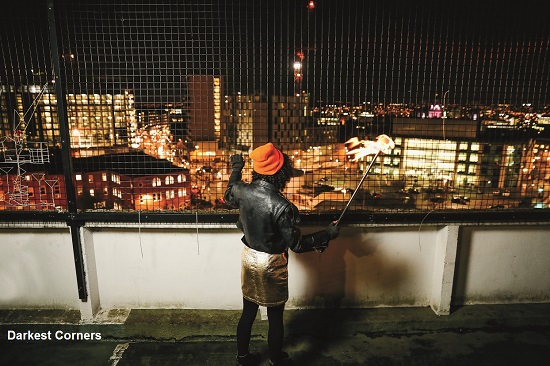 "The audience decides whether to leak that information knowing what the consequences will be for Europe as a whole. There are a lot of parallels with what is happening here post Brexit and in the US around the responsibility of people in power sharing information. It's really exciting to put it back on the audience and see what they would do."
Spanish performers El Conde de Torrefiel come at the European experience from a very different place, and they are recruiting 50 local folk to join them onstage.
"Guerrilla is much about the future of Europe from a psychological perspective thinking about the current generation living in Europe today, and the way we go about with a level of fear and questioning what the future might hold for Europe and the wider world," muses Letman.
"It is developed in every city it goes to with groups of local people, so there are Leeds performers who become part of the show, and their stories are told in the show. It's very bold with a massive rave sequence with people partying on the stage, and it is also really reflective too."
As well as big hitters from Europe the festival is supporting a number of local artists including their old friend Selena Thompson to showcase her Transform Commission, The Missy Elliott Project, as a work in progress at the West Indian Centre.
For Letman and her team the aim is to not only provoke, but make people think about the craziness happening around them and reflect on what they can do to challenge it.
"Artists in whatever time reflect what is going in the world in any art form, and theatre is a space to question, interrogate the world and perhaps dream of an alternative," asserts Letman. "There is a spirit running through this festival of questioning, reflecting and pushing for some sort of change perhaps.
"What is art if is not rooted in the world right now and the art that is most relevant to me is work that couldn't be happening at any other time."
To find out more about Transform 17 and to book tickets go to www.transformfestival.org