The multi-award winning master of psychological illusion is back where he loves to be - on the road performing live across the country and will be returning to the venue he started at in Blackpool, the Grand Theatre.
From July 2017, the nation's favourite dark manipulator of magic and mind control will tour his latest stage presentation, DERREN BROWN: UNDERGROUND. Direct from its recent sold-out London run, it features a collection of some of the very best of his previous stage work brought together into a spell-binding experience of showmanship and magical genius.
Derren comments: "It's not a brand new show, rather an opportunity to see me perform some of my own choice of favourite bits from the past fourteen years of touring. Hopefully, it will be just as rewarding an experience for those who have seen me before as it will be for first-timers".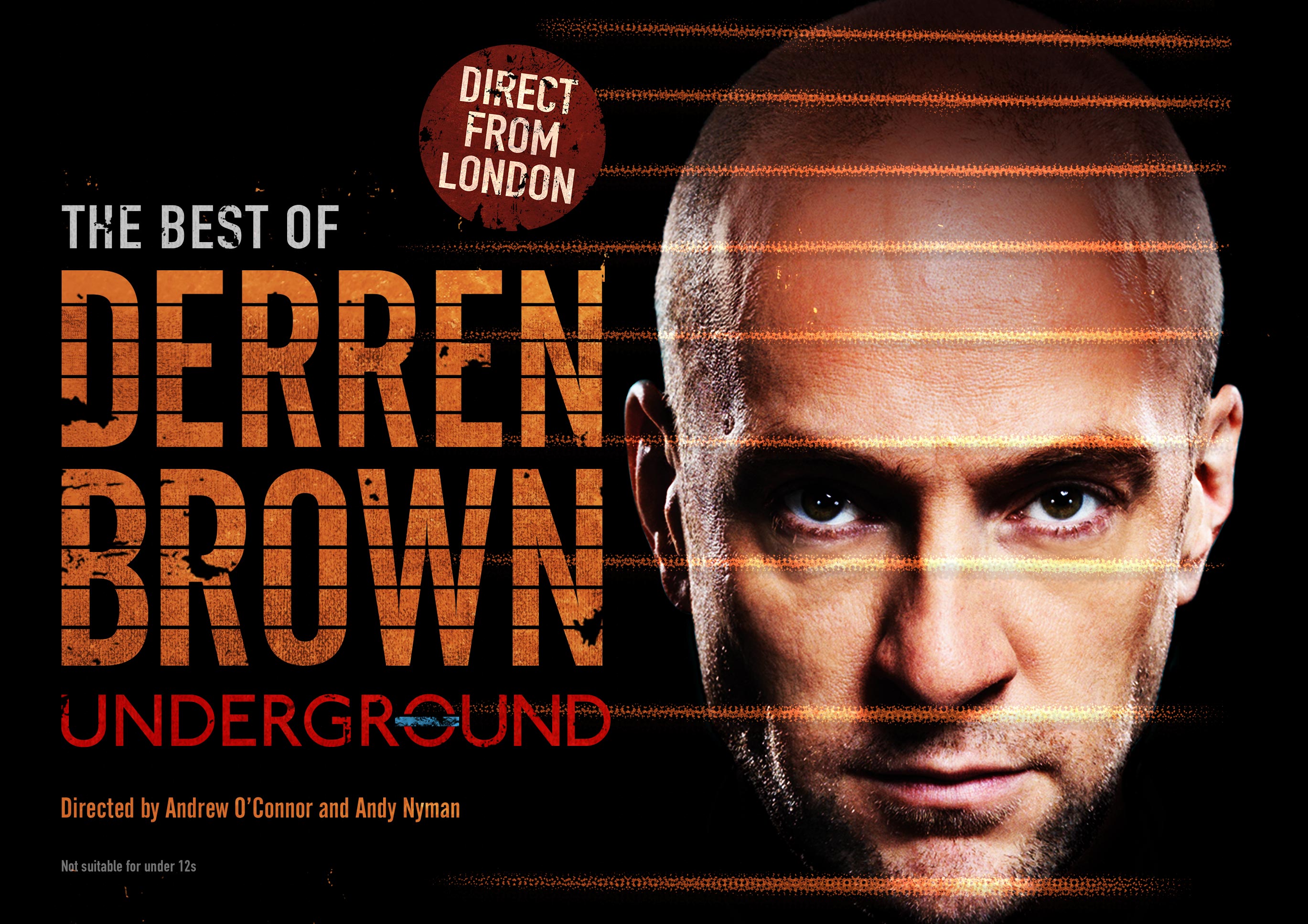 Derren has toured every year since 2003 and been watched by an estimated audience of nearly two million people. He has won prestigious Olivier Awards, for SOMETHING WICKED THIS WAY COMES (2006) and SVENGALI (2012). His last show, MIRACLE, his most daring to date, was universally acclaimed by critics and the world-wide audience alike
DERREN BROWN: UNDERGROUND is a Michael Vine, Andrew O'Connor, Derren Brown and Paul Sandler presentation for Vaudeville Productions Ltd. Directed by Andrew O'Connor & Andy Nyman Written by Andy Nyman, Andrew O'Connor & Derren Brown. Setting by Will Bowen, Lighting Design by Charlie Morgan Jones, General Manager is John Dalston.
The performance is not suitable for children under 12 years of age
https://www.blackpoolgrand.co.uk/event/derren-brown/
Full UK tour details and other venues can be found at http://derrenbrown.co.uk/on-stage/