It's a long way from Memphis to Manchester but that's the journey local lad Martin Kaye is making as he plays Jerry Lee Lewis in smash hit rock 'n' roll musical Million Dollar Quartet.
The Tony winning show based on one of rock 'n' roll's legendary recording sessions has been a worldwide success and Martin has rejoined the cast for a run at Manchester's Palace Theatre from May 15th -20th.
"The show is based on a true event that is a snapshot of rock 'n' roll history that happened on December 4th 1956 In the Sun Records studio in Memphis. It was a Carl Perkins recording session, and 20 year old Jerry Lee Lewis was an unknown piano player who was hired to play on the session.
"Elvis Presley and Johnny Cash happened to be in town so they dropped by. Bear in mind this is the studio in which they were first discovered so they just started jamming with the tape left running."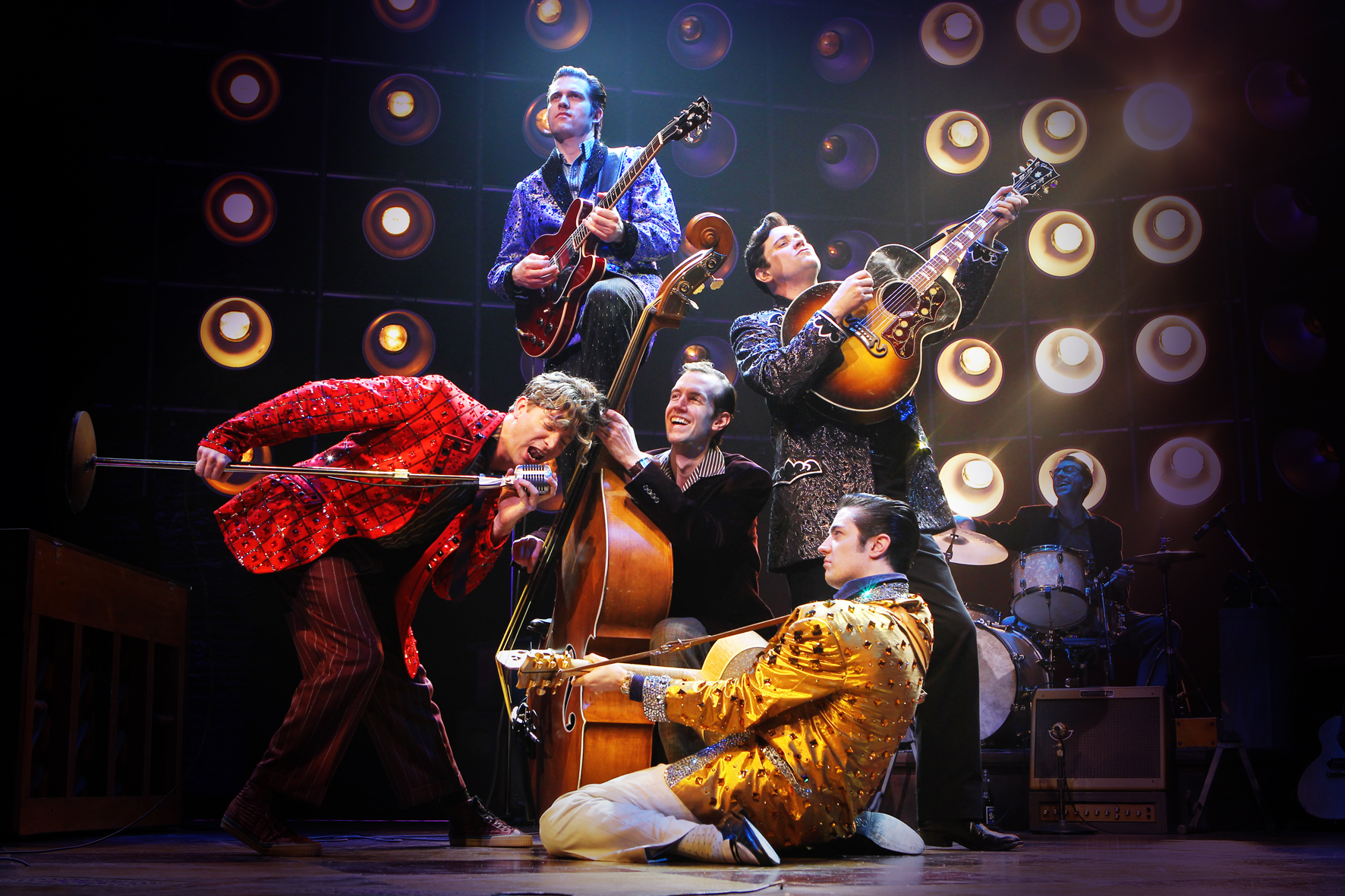 Four of the greatest rock 'n' rollers in one studio for one night only is the stuff of legends so how did it become public knowledge that inspired this show decades later?
"Sam Phlllips who was producing the session called a journalist to take a picture of the session and he wrote this quartet could make a million, which turned into the Million Dollar Quartet. This show is about that night telling a bit of the back story about each of the guys, and for anyone who likes that music it is all live so it's like a concert telling their story."
"It's been described as kind of four brothers – Johnny is the older, more responsible one who has had a couple of hits. Elvis is the golden boy that has done Hollywood, Carl Perkins is the bitter one trying to make it as Elvis has taken Blue Suede Shoes off him and Jerry Lee Lewis is like a petulant child."
Even his kindest critic would describe Jerry Lee Lewis as difficult who despite his obvious talent seemed determined to ruin his own career.
"I think it depends what day you catch him on," smiles Kaye. "I didn't want him to appear as just being an arsehole, but the way the script is written you have to be true to his character.
"The way the script does it makes for comedy relief as he is really trying to get under the skin of the others and he does that. People have said my portrayal of him is in an endearing rather than just being a horrible person. It's important to note that this is not an impersonation show but we are capturing the essence of the four guys."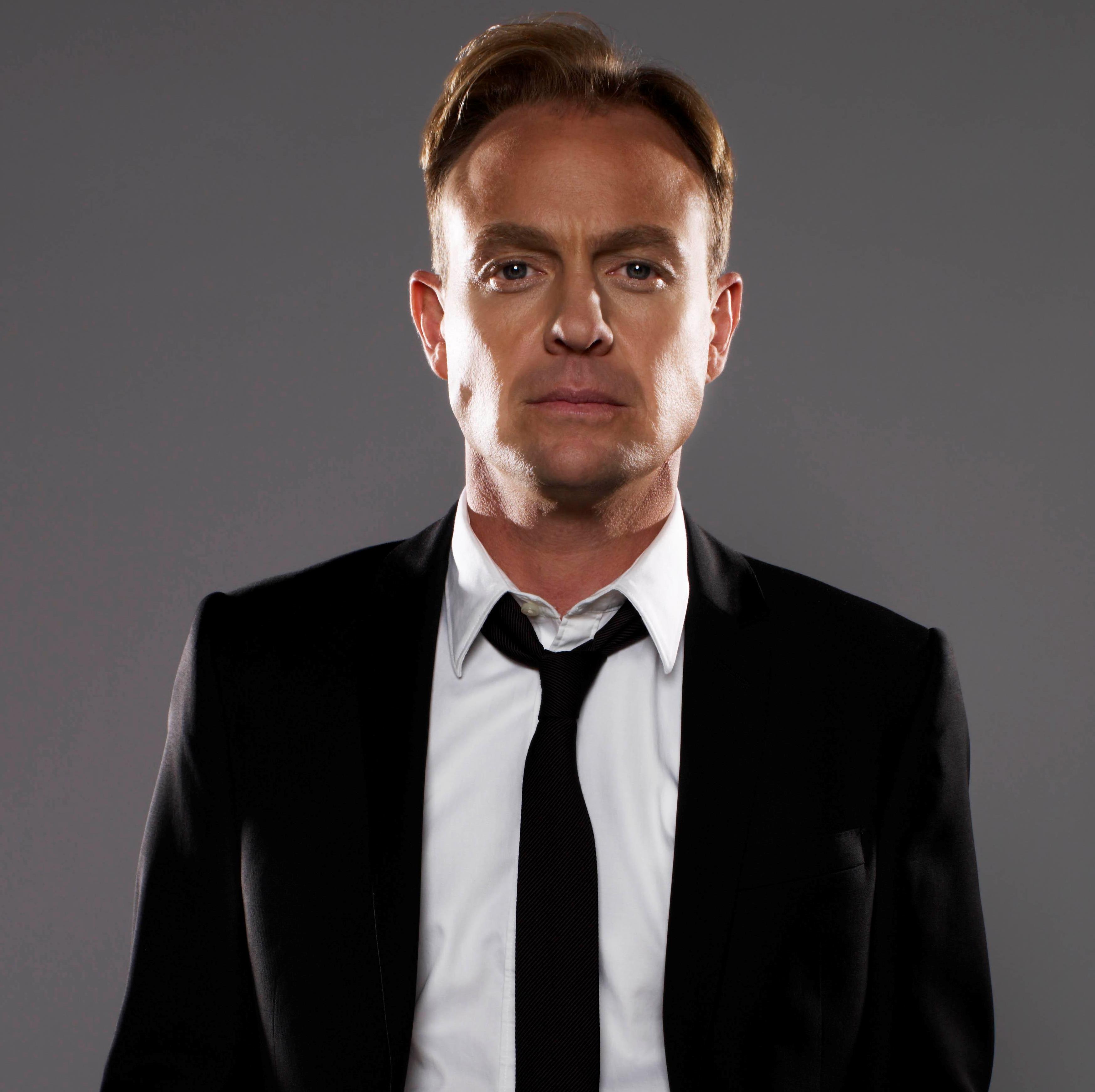 Now back from his stint in Vegas this Mancunian is so proud of his city he has written his own song about it and is looking to hammering his piano on one the North's biggest stages.
"This is the moment I've waited for five years as I started on the US tour, we then did it in Vegas for four years and I did the UK tour. It's a dream come true as all my friends and family from Manchester have known about this show for five years and finally I can do it at home.
"When I watched videos of Jerry Lee online I thought that's what I do anyway as I am a high energy player. I like to stand up, move my legs around and jump on pianos. I feel like I was born to play the role."
Like former Bros star Matt Goss before him Kaye became a fixture on the famous strip playing The Killer night after night to big crowds.
"The music and entertainment community in Las Vegas is a very tight and supportive. I think there a well-known thing that the New York community is a bit cutthroat but Vegas is so supportive.
"Great opportunities came my way appearing on Vegas TV, going on red carpets, meeting amazing stars and playing in events with stars. Just doing the show on the strip every night is unbelievable for someone like me who thinks of myself as a showman and entertainer who likes to be in the limelight so Vegas if perfect. It's the entertainment capital of the word."
The Manchester show will star Jason Donovan as Sam Phillips and the Neighbours legend has been making a name for himself as a reliable musical theatre performer.
"Jason has been amazing as he is such a lovely and down to earth guy but he is a little crazy so brings life to the show. I've done the show in different formats with different people but he brings a different energy to it.
"You never know how it is going to be like working with a star like that so it's great he is kind, but you never know what will happen with him onstage which is great."
Million Dollar Quartet is at the Palace Theatre from May 15th - 20th.
http://www.atgtickets.com/shows/million-dollar-quartet-2017/palace-theatre-manchester/
https://www.youtube.com/watch?v=79evHSiG1T4
Picture: Paul Natkin