Iconic rock opera Tommy visits the Crucible from Thursday 22nd June – Saturday 1st July, featuring two new songs written by legendary lead songwriter of The Who, Pete Townshend.
The Who's Tommy has entertained and intrigued audiences for more than 40 years. It tells the story of young Tommy who witnesses the murder of his father at the hands of his mother's lover. He is so traumatised that he chooses to stop communicating with the outside world. Growing up in post WWII England, he suffers abuse from relatives and others in the wider community but on reaching adolescence, Tommy's life begins to change when he finds salvation in playing pinball.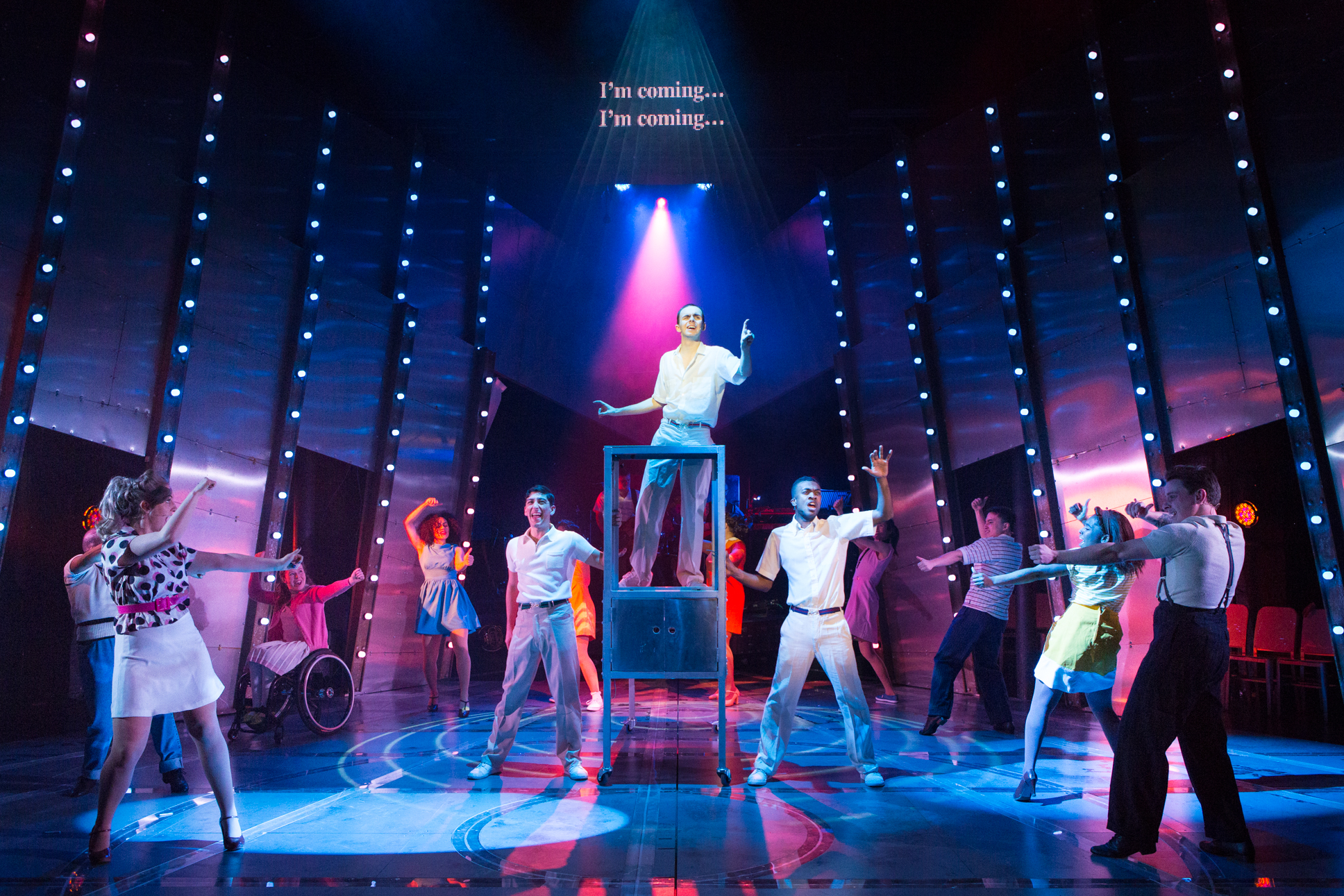 Original Tommy cast member Peter Straker opens the show with a new version of Amazing Journey, returning in Act Two with a new torch song, adding to an already epic score including Tommy Can You Hear Me, I'm Free, See Me, Feel Me and Pinball Wizard.
Known across TV, theatre and music, Peter Straker started his stage career as Hud in the original London production of Hair before taking on the role of the Narrator in Tommy in 1979. He notably worked with Freddie Mercury on two solo albums and more recently, his hit solo show Peter Straker Sings Brel played the Famous Spiegeltent at the Edinburgh Festival Fringe.
Peter is joined by actor, writer and director Garry Robson who takes on the controversial role of Uncle Ernie. Tommy's mother, Mrs Walker, is played by CBeebies Magic Hands presenter Donna Mullings, and Max Runham (A Pacifist's Guide to the War on Cancer) takes on the role of Captain Walker. The role of Tommy is taken by William Grint, who is y are joined by Amy Trigg as Sally Simpson, Lukus Alexander as Cousin Kevin, Alim Jayda as the Lover, and an ensemble of fourteen performers and musicians.
Tickets for The Who's Tommy can be purchased from Sheffield Theatres' Box Office in-person, by phone on 0114 249 6000 or online at www.sheffieldtheatres.co.uk and are priced from £15.00.
Crucible Theatre, Sheffield
Thu 22nd June – Sat 1st July
Tue – Sat 7.30pm
Wed 1.30pm
Sat 2.30pm
Wed 28th June 1.30pm Relaxed Performance* and post–show talk
Thursday 29th June 7.30pm post-show talk
Tickets from £15.00, concessions available
*A Relaxed Performance is one which has been carefully adjusted to reduce anxiety or stress for those who might otherwise find the experience unsettling or difficult.