SPARK is a brand-new transgender arts festival, curated by pioneering Manchester based trans theatre company Trans Creative. Bringing over 25 multi-disciplinary trans and non-binary artists of local and national acclaim to Manchester, SPARK celebrates their stories and achievements and aims to raise visibility and positive representation of the trans community.
SPARK was founded with the premise of exploring 'what lies beneath the tip of the trans iceberg', pushing for diversity of opinions and perspectives, to highlight the fact that only certain facets of trans stories find public representation and few authentics trans voices are being heard. Through a series of events taking place in some of Manchester's most respected cultural institutions, SPARK strives to open up the city and its buildings to trans people, inviting audiences to engage with high quality art, advocating diverse content and intersectional representation in the North.
Taking place from 3rd to 7th July, SPARK is comprised of four events, including a live literature event at the Portico Library, a guided trans tour of Manchester Art Gallery in which art is reviewed and discussed from a series of transgender perspectives, a selection of British Film Institute's LGBT Flare festival's short films at the Cornerhouse, and a fabulous Trans Vegas club night with pop-up performances at Texture.
SPARK is a platform event curated by Trans Creative in collaboration with Sparkle, The National Transgender Charity and supported by Superbia and Manchester Pride. Trans Creative was founded with the goal to increase positive representation of trans people and amplify authentic trans voices, engaged trans and cisgendered audiences in excellent art, advocacy and education. The festival was curated by Trans Creative's Artistic Director, award winning artist, activist and "Manchester Legend" (Time Out) Kate O'Donnell. Kate was the recipient pf both the 2015 Co-Operative Be Proud Special Achievement Award, and the LGBT Foundation Hero Award, which praised her for helping to make the trans community happier and safer in Manchester.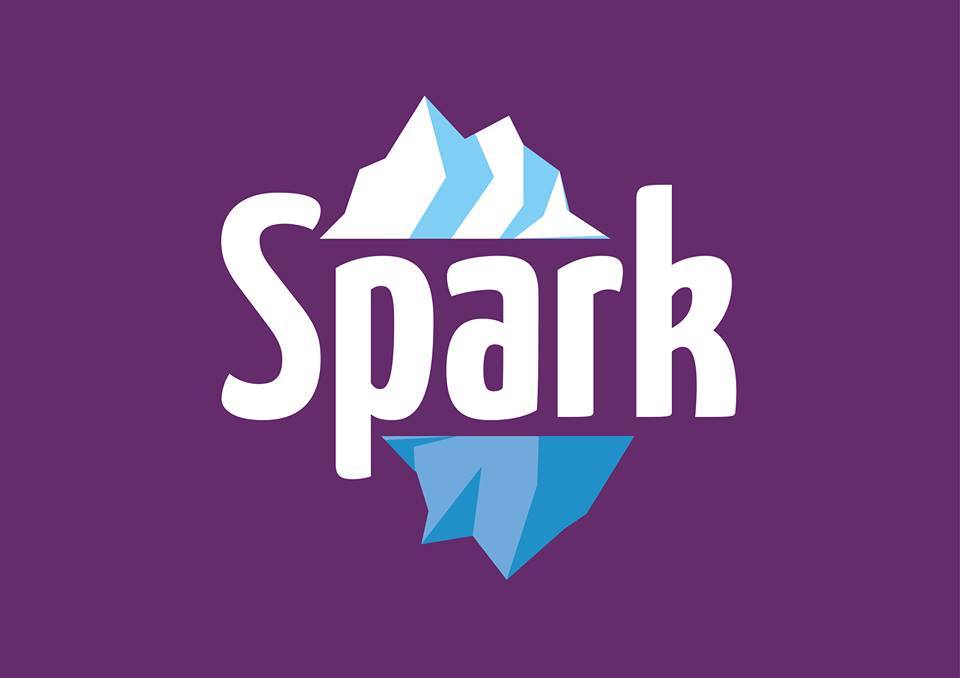 FULL EVENT LISTINGS
Live Literature at The Library: There Is No Word For It
Back by popular demand The (Trans) Mangina Monologues comes to Manchester's Portico Library for a one-off reading. First toured in 2009, this collection of trans masculine stories has played theatres, sex shops, nightclubs, schools and bookshops in London, New York and Ljubiana. Funded by The Arts Council of England, and wowing audiences with its explicit content, poetic language and sly wit, we invite you now to be part of the experience.
'This is the Vagina Monologues on steroids, literally.' Kate Bornstein.
'It is poignant, bawdy, lyrical and sometimes terrifying.' Roz Kaveney.
Written by: Laura Bridgeman and Serge Nicholson.
Performers: Elijah Harris, Romario Wanliss, Serge Nicholson and George Hartley
Date: Monday, 3rd of July
Time: Doors 6:30pm, starts at 7pm
Venue: The Portico Library, 57 Mosley Street, Manchester
Tickets: £6/£5 concession (Books: For sale on the night): http://www.sparkle.org.uk/there-is-no-word-for-it
Facebook event: http://bit.ly/2te4Ey7
BFI Flare Film Festival at SPARK
British Film Institute programmer, Zorian Clayton curates a hand picked edition of trans and nonbinary films from this year's Flare LGBT film festival. On tour from Southbank to Manchester, Trans Creative are excited to co-present a programme of local and national work screened in the north for the first time.
Telling positive and empowering stories around family, transitioning, and gender expression, the selection of shorts include Anne-Marie O'Connor's MUM, Lucie Rachel's WHERE ARE WE NOW, Zeyad Salem's ELSE, Pallavi Somusetty's ESCAPING AGRA, Mabz Beet's SKELETON IN A BARET, Sarah Jenny Johnson's ELI, Anne Scheshonk's MÄDCHENSEELE. Trans Creative's Artistic Director Kate O'Donnell and co-creator of MUM will host the evening and Q and A with Eli afterwards.
Date: Tuesday, 4th of July
Times: Get in at 6:30pm starting at 7pm
Venue: The Cornerhouse, 70 Oxford Street, Manchester
Tickets: £6: http://www.sparkle.org.uk/bfi-film-night
Facebook event: http://bit.ly/2sE6gUX
Trans Tour of Manchester Art Gallery
A one-off Trans Tour of Manchester Art Gallery, led by an exciting group of trans artists, performers, writers and curators. Using art works as a starting point, the guest tour guides discuss trans visibility from their perspectives. Following the tour, there will be a discussion hosted by Kate O'Donnell, encouraging people to share experiences and ask questions.
Guest Tour Guides are:
Jo Clifford, author of over 80 plays and the first openly trans playwright to have a play in London's West End
E-J Scott, lecturer for BA (Hons) Fashion at MMU and curator of the Museum of Transology
Zorian Clayton, BFI Flare programmer and assistant curator at the Victoria and Albert Museum
Alfie Austin, Electropop maker from Manchester
Romario 'Mr Black Branson' Wanliss, TV Presenter, Events Compere, Speaker, Poet, Music Artist, Film maker and Story Teller
Date: Thursday, 6th of July
Time: Doors 6:45pm, starts at 7pm
Venue: Manchester Art Gallery, Mosley Street, Manchester
Tickets: FREE, advance booking required: http://www.sparkle.org.uk/trans-tour-mag
Facebook event: http://bit.ly/2smpbR3
Trans Vegas!
A suitably spectacular closing party for the inaugural SPARK Festival. Expect Vegas-style thrills in this super-cool dance space with great music, stunning visuals and plenty of surprises. Hosted by Kate O'Donnell and Grace Oni Smith with music from DJs Kim Lana Blackburn, Grace Oni Smith and Greg Thorpe of Drunk At Vogue. Remember: What happens in Trans Vegas, stays in Trans Vegas…! Event supported by Superbia at Manchester Pride, superbia.org.uk
Venue: Texture, Lever St, Manchester
Date: Friday 7 July
Time: 10pm til late
Tickets: £5/ £4 concession: http://www.sparkle.org.uk/trans-vegas