Christina Bianco was doing OK on Broadway until one night she posted a YouTube video of herself singing Bonnie Tyler's Total Eclipse of the Heart in a New York nightclub.
Her shtick was using 19 different vocal stylings of the great female singers during one song and once Christina had posted the video she went off to bed. When she woke up her uncanny renditions of divas from Liza to Dolly had gone super viral and she was an instant internet star.
"I now have 23 million views on my channel so it's pretty spectacular," laughs Christina. "I wish I could tell you that night I knew it would be something special, but the video was quite sloppy, and filmed at midnight, and you never expect anything like that to happen.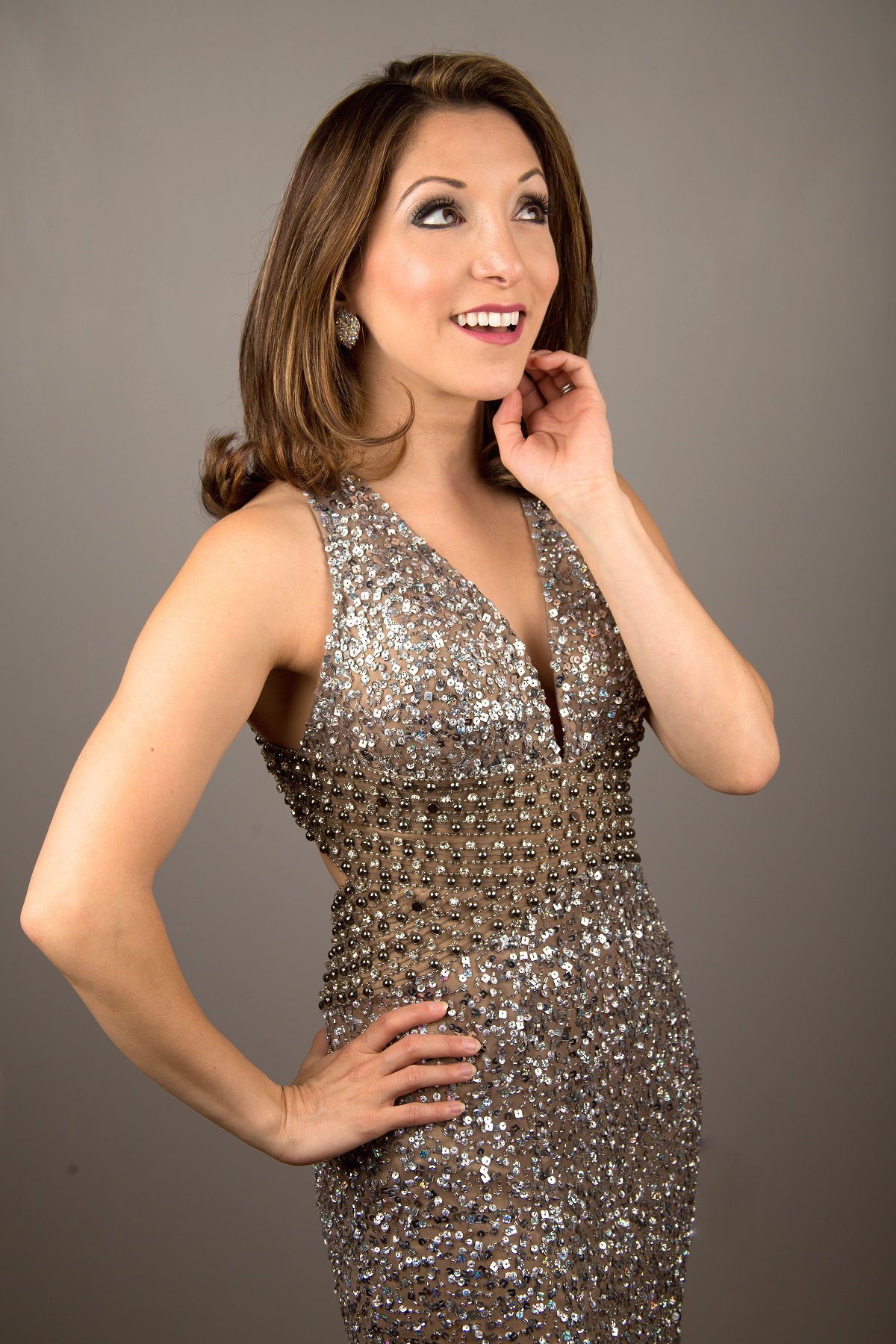 "Thanks to the wonderful UK audience I have developed a following for singing and speaking impressions of pretty much any musical genre, so I'll cover your favourite Broadway and West End stars, pop/rock artists, and back in time to great divas like Edith Piaf."
Bianco has now developed a two hour extravaganza of impressions, sketches and comedy she's dubbed 'Thousand Voices', which she brings to Blackpool's suitably glitzy Viva venue on Thursday 20 July.
"In my show I split it between my own voice and the impressions, as I think the better the audience gets to knows me, then they can see how I change my voice to do the vocals.
"The show is very interactive as I always do what I call my unlikely interpretations, so I take a song or piece of text, and do it as somebody you would not expect. My favourite example is you wouldn't expect Julie Andrews to sing Bang Bang, but you may hear that in my show.
"I will definitely be taking a Q and A from the audience, and I'll answer anything, as long as it is appropriate, which I've not done before. I wanted to do something different for the UK audiences."
The media loves a rags to riches story and the video attracted the attention of one of the world's biggest TV stars leading to a career changing booking for the personable Bianco to perform her vocal gymnastics to millions of Americans.
"Everyone kept saying you will get the Ellen call, but when it came it was just shocking and so cool. She has to approve everything on the show so if Ellen didn't want me then it wouldn't have happened. There was no rehearsal and I was definitely a little aggressive as Ellen was calling the names a little slow, and I was going 'come on Ellen, let's do this.'
"If that wasn't cool enough not long after I was asked on to go on the Paul O'Grady show to perform the song in front of Bonnie Tyler herself. That was definitely the most surreal thing."
The really astonishing thing about the video is how effortlessly Bianco switches from a pop artist like Shakira to someone with a really distinctive voice like Dolly. But given she is a musical theatre veteran that discipline has proved invaluable in her new career,
"I try to do it as accurately as possible," notes Bianco. "I do about 60 to 70 impressions but it's about quality not quantity so if I can't so it accurately then it is not worth it. Practice make perfect, and I have sung my entire life in various genres, so I have flexible vocal chords that do help make the transition easier than someone who has sung pop/rock their whole life."
Christina Bianco is making a return visit to the 'Vegas of the North' and has fond memories of her last appearance in a town that just loves a diva.
"I was in Blackpool last year on tour and prior to that I played some very quiet little places. Oh my lord, nothing prepared me for Blackpool as it was my first really rowdy audience of the tour and it was so wonderful.
"All I remember is that they went crazy, so pretty much stormed the stage at the end like a mosh pit, and I was going 'I'm never leaving.'"
Christina Bianco plays Viva Blackpool on Thursday July 20th. Tickets from www.vivablackpool.com or 01253 297297