When Crazy For You debuted on Broadway in 1992 the legendary New York Times theatre critic Frank Rich said: "When future historians try to find the exact moment at which Broadway finally rose up to grab the musical back from the British, they just may conclude that the revolution began last night."
You can see what he meant because Crazy For You's blend of George and Ira Gershwin's greatest songs set to a book by Ken Ludwig was the perfect all American response to the British shows that were then ruling the roost in New York.
Not surprisingly Crazy For You picked up a ton of awards on both sides of the Atlantic, and is now back on the road starring Strictly Come Dancing winners Tom Chambers and Caroline Flack along with experienced musical theatre performer Charlotte Wakefield as small town theatre owner Polly Baker.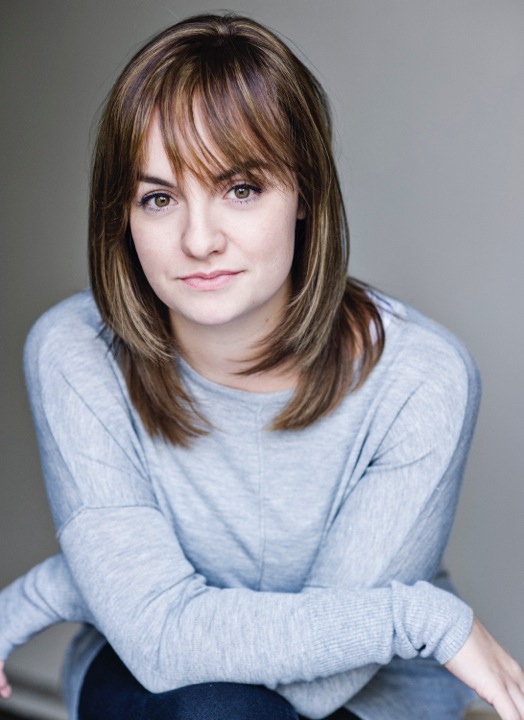 "It's a story of love, mistaken identity and a passion for theatre without giving too much away," says Charlotte.
"Polly Baker is a young woman who lives in Deadrock, Nevada, and she is one of the only women in the town. She is a hard worker, a grafter and her family mean the world to her.
"This theatre she and her father own is her passion as her mother used to perform there, but she has passed away, so it is a very important place for her. She is one of those women who isn't afraid to speak her mind, and will fight just as hard as the boys, but loves even stronger. Polly is so ballsy which is what I like about her."
Wakefield has just come off a four month runs as Simply Scrumptious in Chitty Chitty Bang Bang, which was created at West Yorkshire Playhouse before embarking on a national tour, but this show has a twist that takes her into new territory onstage.
"It's all singing and dancing, but it is an actor/musician show so everyone is also playing an instrument which is insane. We do all the Gershwin classics like Slap That Bass, I Got Rhythm, Someone to Watch Over Me and Embraceable You, but get all those tunes played live on stage, plus we've got tap dancing and waltzing which is thrilling.
"This is my first actor/musician show so it is a whole new experience to me as I'm used to a 12 piece pit orchestra and a MD, but this time we have 16 people playing live as well as singing, dancing and acting. It adds this exciting energy that you can't get from a pit orchestra as you can see the trumpet or trombone onstage"
Playing Polly's love interest Bobby Child is Tom Chambers who was sensational when he played Jerry Travers in Top Hat at the Grand. The suave TV star is switching from starring in BBC show Casualty bringing all the hoofing skills he picked up winning the coveted Glitterball on Strictly Come Dancing.
"Tom is wonderful as he is very passionate and an incredible dancer," notes Wakefield. "Having done Strictly he has a real understanding of the different styles we do so is a really good partner as we do lot of doubles work and lifts in the show. I've been dancing since I was three and I've learnt loads from him in the first week of rehearsals as he is such a clever dancer."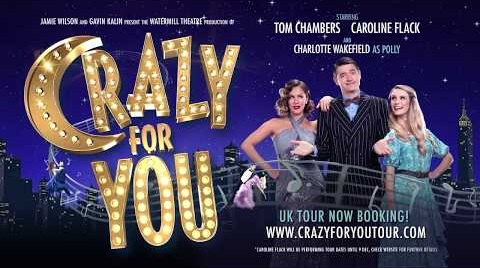 The real wild card in this show is Love Island Host Caroline Flack who is making her musical theatre debut as the feisty Irene. We know Flack can dance as she also picked up the Glitterball, but Wakefield is confident her inexperienced co-star can make the switch from interviewing the morons who live on Love Island to the relentless challenges of a demanding musical like Crazy For You.
"This is Caroline's first ever musical so it must be overwhelming. We've not had her for many days of rehearsals so far as she has been filming Love Island.
"But we got to know her over the first few days of rehearsals and she is really passionate about this show as she started at drama school studying musical theatre. So she has the skills and theatre training before becoming a presenter, but this is her passion."
Crazy For You is at the Grand Theatre Leeds from Tuesday 29th August to Saturday 2nd September and continues on a UK tour. To book go to www.leedsgrandtheatre.com or 0844 8482700.