A host of well-known names from the world of theatre and TV will be appearing in HOME Artistic Director Walter Meierjohann's production of Anton Chekhov's Uncle Vanya, which runs 3rd – 25th November 2017. The production, in a version by Australian playwright Andrew Upton, is a highlight of A Revolution Betrayed?, HOME's season of theatre, film and visual art inspired by the 100th anniversary of the Russian Revolution, which runs 21st October – 25th November 2017.
An ageing, irritable professor returns to his deceased wife's country estate with his beautiful new young wife, Yelena. The estate has been managed for years by Sonya, the professor's daughter, and his brother-in-law Vanya, whose self-sacrifice and toil has allowed the professor to enjoy an extravagant lifestyle in the city.
When the politically impassioned local doctor, Astrov, is called to the house and meets Yelena, tensions spiral rapidly into a desperate comedy about unrequited love. Chekhov's characters exist on the brink of a new and era; a new and unknown order is approaching. One they fear. Written 20 years before the Russian Revolution, what does this much-loved play tell us about the world we live in today?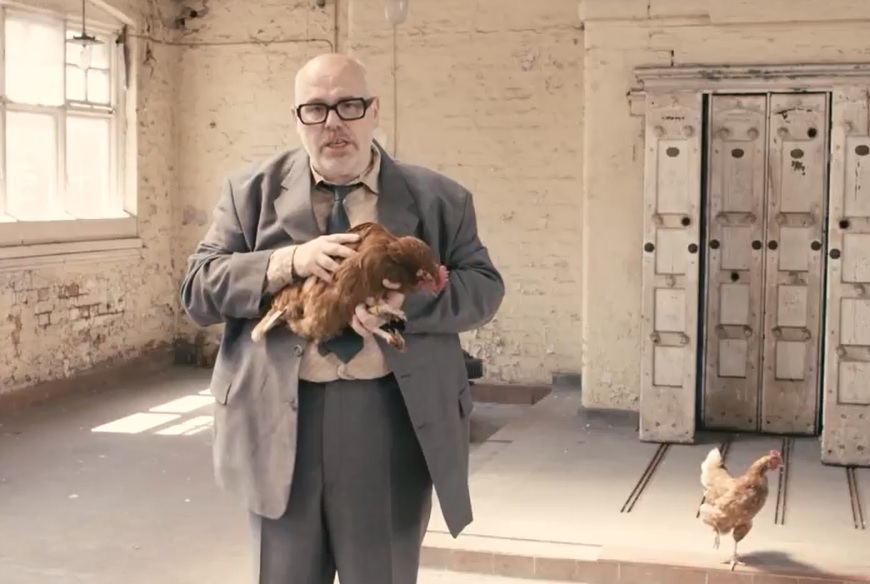 "I am thrilled to be directing Andrew Upton's fantastic version of Anton Chekhov's masterpiece Uncle Vanya," says Walter Meierjohann. "I have always admired Chekhov's deep understanding of human nature and his ability to make us laugh and cry at the same time. This is how I want to approach this production; to celebrate the tragic and the comic, to celebrate Chekhov's theatrical and psychological offerings.
"What makes the piece written over a century ago so current is that we witness a group of people who are concerned about the environment, feel stuck in their life, feel deeply for another person without being loved back, and have this longing for a different and fulfilling life - but don't know how to get there."
Veteran Manchester actor David Fleeshman, who was a regular as both actor and director on the Library Theatre Company stage, plays the professor; the role of Sonya will be played by HOME's Associate artist Katie West, well known to Manchester audiences after appearances in the 2013 Manchester International Festival production of Macbeth, directed by Kenneth Branagh, and as Ophelia in Sarah Frankcom's Hamlet the following year. Katie also appeared in Walter Meierjohann's production of Chamaco in HOME's ¡VIVA! festival in 2016; Jason Merrells, who featured in many Manchester-based productions including SAFE House and also recently starred in the West End in How the Other Half Loves, takes the part of Dr Astrov; Nick Holder, recently seen in the Royal Exchange's Manchester International Festival production of Fatherland, and recognisable as Mr Jeffries in BBC3 sitcom Some Girls, is Vanya.
Yelena will be played by Hara Yannas, who as well as having a host of classical and West End credits to her name has appeared on TV in Trauma, Innocent, Broadchurch, and Father Brown; Marina, a nurse, will be played by Carol Macready; Joanna McCallum appears as Maria, Vanya's mother; Kriss Dosanjh will be taking on the role of Telegin, the estate labourer; while Joseph Hardy plays a labourer and musician.