• The creative team behind Dead Dog in a Suitcase returns to Liverpool with The Tin Drum
• Co-production with Kneehigh, Everyman & Playhouse and West Yorkshire Playhouse premières in Liverpool
• Mix of actor musicians and puppetry tell the tale of a three year old anti-hero Oskar and his tin drum
One of the defining novels of the 20th Century will have its world première on 28th September, as Gunter Grass' story The Tin Drum is brought to thrilling theatrical life on the Everyman stage.
The Tin Drum is a story for troubled times. On his third birthday Oskar chooses to remove himself from a world that is pulling itself apart by the seams and decides to remain a child forever. Using his birthday present, a tin drum promised to him when he was born, and armed with a singing voice that can shatter glass, Oskar sets out to reveal the world for what it truly is.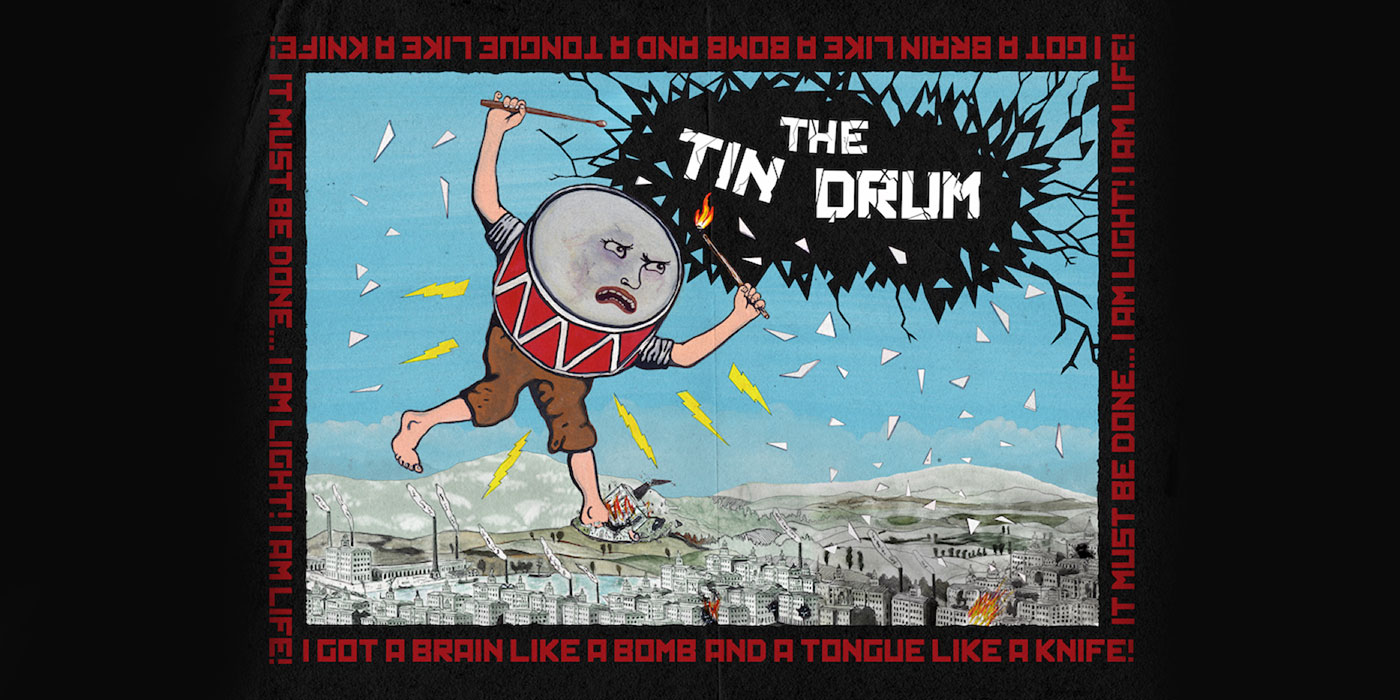 Featuring a versatile ensemble cast of actor musicians and an ingenious use of puppetry, The Tin Drum is part Baroque opera, part psychedelic white-out, part epic poem.
Kneehigh, the Everyman & Playhouse and West Yorkshire Playhouse bring together the creative team behind Dead Dog in a Suitcase (and Other Love Songs), which wowed Liverpool audiences in 2014 and since then around the world, to tell a story of love, war and fizz powder as a startling musical satire.
The Tin Drum's original script is written by regular Kneehigh writer and Artistic Associate Carl Grose, whose previous Kneehigh shows include Dead Dog in a Suitcase and Hansel & Gretel – which visited the theatre back in 2010. Carl has written for the Royal Shakespeare Company, the National Theatre of Wales, as well as writing for BBC TV and radio.
The production features music written by internationally renowned conductor, composer and musical director Charles Hazlewood. Charles has worked with orchestras around the globe and in 2016 was the first conductor to headline a stage at Glastonbury. In July 2017 he created a compilation 'Black Album' for Sky Arts using Beatles' solo songs written following the band's split in 1970.
Mike Shepherd, Artistic Director of Kneehigh creates a production that reflects a highly politicised world to resonate with audiences. He founded the Cornish based theatre company in 1980 receiving international acclaim.
Mike said: "I am thrilled to have reassembled the creative team behind Dead Dog in a Suitcase (and other love songs) to make a new version of Günter Grass' extraordinary novel The Tin Drum. Our iconic anti-hero, Oskar, will lead us through a world as delicate as moth's wings and as incandescent as a blazing saw mill. A grand musical satire, it promises to be furious, funny and fiercely full of hope - a story very much for now."
Kneehigh will present their production of The Tin Drum at the Everyman from Thursday 28th September to Saturday 14th October.
Tickets are on sale now at: https://www.everymanplayhouse.com/whats-on/the-tin-drum