Home grown talent RashDash and Daniel Bye join the bill for West Yorkshire Playhouse's Furnace Festival 2017 showcasing new work and works in progress.
RashDash started life working in space provided down at Quarry Bank and are back with their Edinburgh hit Two Man Show. Playhouse regular Bye offers Instructions for Border Crossing looking at the impact of surveillance and tracking in these troubled times.
This two week-long festival is part of the Playhouse's ongoing commitment to backing new work and fresh ideas at different stages of development created by audacious artistic voices from Yorkshire and beyond.
West Yorkshire Playhouse New Work Producer Gilly Roche said: "Furnace is a vital element of our work at West Yorkshire Playhouse. It's our engine room, where artists test out new ideas, take wild creative leaps and push at the boundaries of what theatre can achieve.
"Furnace Festival is an eclectic celebration of some of the very best contemporary theatre in the country. We're showcasing a kaleidoscopic programme of new work - from the very first spark of an idea to multi-award winning shows visiting Yorkshire for the first time."
The best new theatre offer includes:
An ARC Stockton Production, developed with the support of West Yorkshire Playhouse
Written by Daniel Bye
Instructions for Border Crossing
Fri 15th – Sat 16th Sept, 7pm
A twelve-year-old girl sneaks across the border into her own country. Her parents watch her on a computer screen. The works of a half-forgotten performance artist seem to hold the key to bringing down a brutal system operating on our behalf and under our noses. Do you join in? Or do you look the other way? Leeds artist Daniel Bye returns to the Playhouse blending his trademark storytelling with a series of live interventions from the audience, the show itself being as unstable as the world it describes.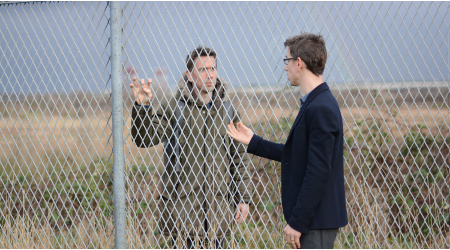 A Trans Creative and Contact coproduction
You've Changed
Tue 19th Sept, 7pm
Its fourteen years since Kate transitioned and a lot has changed. However, where gender is concerned, are we still stuck in the dark ages? Written by award-winning transgender artist Kate O'Donnell and created with Lea Anderson MBE, You've Changed, longlisted for the Amnesty International Freedom of Expression Award, shines a light on the ins and outs and ups and downs of transitioning through song, dance, hard-won wisdom and hilarity.
Presented in partnership with Live Art Bistro
Created by Nic Green
Cock and Bull
Wed 20th Sept, 8.30pm
Originally conceived for the eve of the 2015 UK general election, Cock and Bull sees performers Nic Green, Rosana Cade and Laura Bradshaw convene to perform their own alternative, party conference. Presented in partnership with Playhouse neighbours Live Art Bistro, the Total Theatre Award winning Cock and Bull is a transforming choreography of words and a passionate speech of the body, underpinned with the real-time energy of political dissatisfaction and Tory tongue-speak.
A West Yorkshire Playhouse, Royal Exchange Theatre, Roundhouse and Camden People's Theatre coproduction in association with LittleMighty
Created by Testament
WOKE
Wed 20th – Fri 22nd Sept, 7pm
Hip-Hop and feminism are on a collision course and Testament reckons he's the guy to sort it out. A rapper and World Record Holding Beatboxer, he thinks he's a right-on kind of guy - then his daughter is born and suddenly he's not so sure. With beatboxing, spoken word, storytelling and hip-hop classics as you've never heard them before, WOKE sees Testament explore and unpick his own prejudices.
Commissioned by Northern Stage and Soho Theatre
Created by RashDash
Two Man Show
Thur 21st – Fri 22nd Sept, 8.30pm
Abbi and Helen are making a show about Man and men. They want to talk about masculinity and patriarchy, but the words that exist aren't good enough. So, there's music and dance too. Winning a Fringe First 2016 Award and the Stage Award for Acting Excellence, Two Man Showis Rash Dash's loud and raucous exploration of masculinity and patriarchy.
A Mother's Ruin and West Yorkshire Playhouse coproduction
Hot Queer Smithy
Sat 23rd Sept, 8pm
Manchester queer performance outfit Mother's Ruin curate a kaleidoscopic cabaret of new work and debate on the final night of Furnace Festival. Join glamorous bearded drag lady Timberlina and a collection of Northern LGBTQ+ artists for a night of provocative performance and riotous discussion.
Work in development includes:
Scratch
Mon 11th Sept, 8.30pm
An informal showcase of raw and untested performance ideas whereby artists at all stages in their careers are given a platform to explore and interrogate new projects.
Rachel Mars and West Yorkshire Playhouse Theatre of Sanctuary
Joke Translation Service
Tue 12th Sept, 7pm
The length of a typical stand up comedian's headline set, Joke Translation Service sees the most beloved jokes told from an array of cultures. If no one gets it, it's explained away until we finally get the punchline. Performance maker and writer Rachel Mars presents this full-length work in progress sharing, in association with West Yorkshire Playhouse's Theatre of Sanctuary.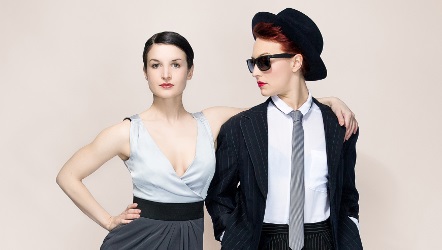 West Yorkshire Playhouse and LUNG Theatre
Trojan Horse
Wed 13th Sept, 7pm
In 2014, The Department for Education launched an inquiry into Islamic radicalisation in Birmingham schools. Three years later, opinion is still divided about what happened. Following the real life stories of the people at the heart of the enquiry, this full length work in progress sharing of documentary theatre investigates our failing school system, institutional racism and the imposition of British Values.
West Yorkshire Playhouse
Written by Olivia Hirst
The Annex
Thur 14th Sept, 7pm
Exploring an illicit relationship between a student and teacher, The Annex examines teenage love, naivety and fantasy. This full length reading of this smart and searing new play by Pontefract-based writer Olivia Hirst is directed by West Yorkshire Playhouse Literary Associate Jacqui Honess-Martin.
Playtest
Fri 15th Sept, 8.30pm
'Playtesting' is best known as part of the development process for video games. It gives eager audiences a chance to play brand new games before they go public, discovering their glitches and their successes. West Yorkshire Playhouse is transferring this model to theatre, inviting audacious writers to bring extracts of brand new plays to be 'playtested' in an evening of rehearsed readings.
Workshops and events:
Furnace Social Club Night
Sat 23rd Sept
West Yorkshire Playhouse is launching Furnace Social Club, a new network for local artists. It's a community, a conversation and a chance to come together, meet people and spark new collaborations. Over the course of the year, the Playhouse will host a series of Furnace Social Club Nights inviting local artists to informal get-togethers, from film screenings to board game nights.
The first ever Furnace Social Club Night will take place on the final night of Furnace Festival. Hosted by Artistic Director James Brining, Associate Director Amy Leach and Creative Engagement Director Alex Ferris, the event will outline the Furnace activity across the next twelve months.
To book go to www.wyp.org.uk or 0113 213 770