Do you have the SPAM Factor? If you think you have what it takes to join King Arthur and his Knights of the Round Table on their quest to Camelot then enter our competition today!
You could win the chance to perform a small cameo role in the show on Thursday 9 November at Manchester's Palace Theatre.
Audiences in Manchester will be looking on the bright side of life when the brand new production of Spamalot comes to the Palace Theatre in three weeks.
As part of its UK Tour for 2017/2018, Spamalot comes to the Manchester Palace Theatre from Tuesday 7 November to Saturday 11 November 2017.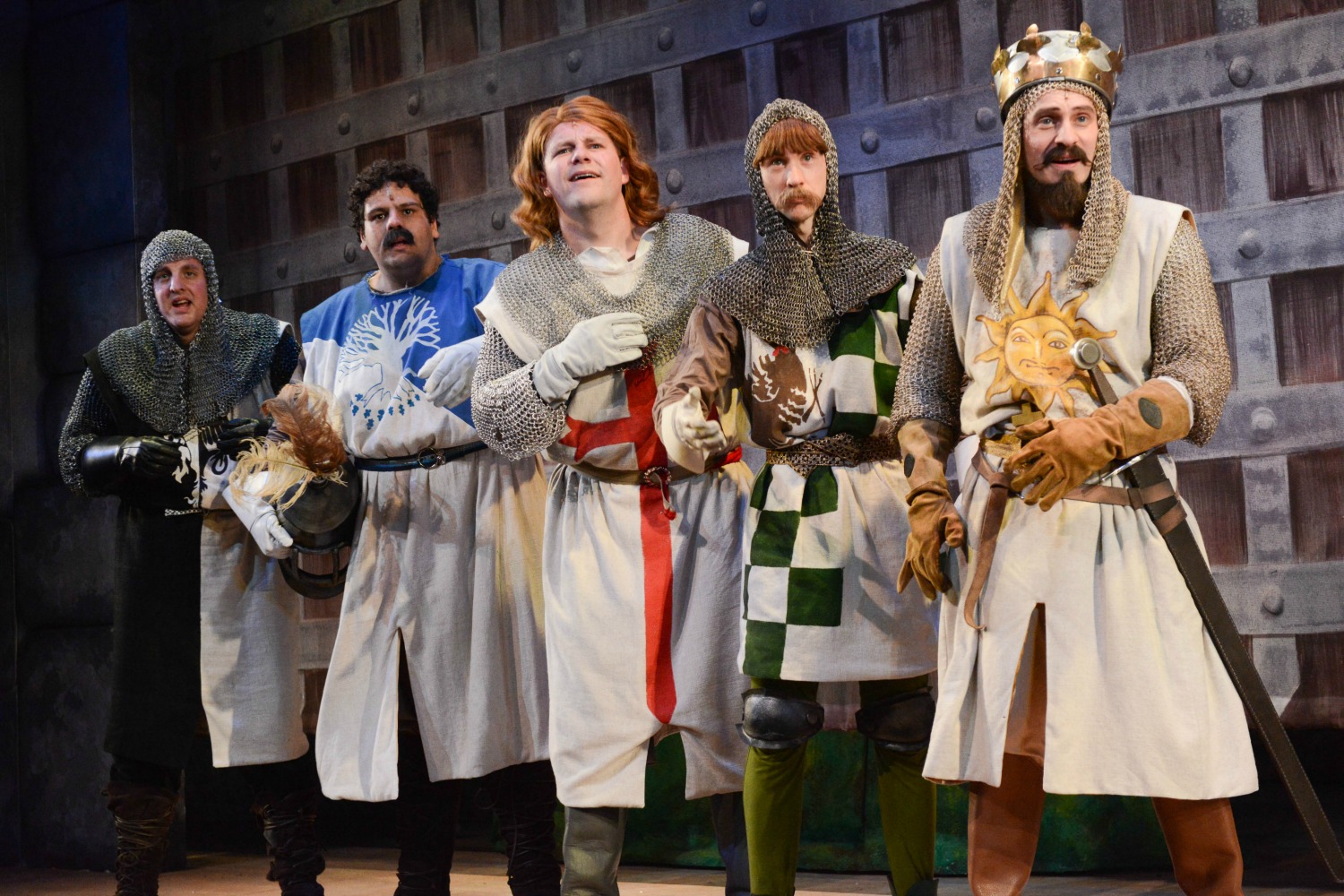 HOW TO ENTER:
Visit this page - https://www.facebook.com/PalaceandOpera/posts/ 10155695471872440
COMMENT on that post with what you think your character's backstory would be!
Winner to be announced Mon 30th October.
Winner must be available on Thursday 9th November from 5pm until the end of the show.
Terms and conditions apply.
Funnier than the black death! Lovingly ripped off from the hugely successful 1975 film Monty Python and the Holy Grail, this spammier than ever production is a riotous comedy full of misfit knights, killer rabbits, dancing nuns and ferocious Frenchmen. Join King Arthur as he travels with his hapless Knights of the Round Table on a divine mission to locate the illusive Holy Grail – with uproarious consequences.
The new tour is produced by the award-winning Selladoor Productions and Mercury Theatre Colchester. Selladoor's recent tours include Footloose, American Idiot, Avenue Q and Little Shop of Horrors.
Spamalot is directed by Daniel Buckroyd, designed by Sara Perks, with choreography from Ashley Nottingham. Lighting is designed by David W Kidd and sound by Chris Bogg.
With comic tunes include Brave Sir Robin, We're Knights of the Round Table, and perennial favourite Always Look on the Bright Side of Life. Spamalot audiences are sure to be dancing in the aisles.
Don't be a knight who says 'No'…grab your coconuts and gallop down to the Palace Theatre Manchester and book your tickets today. Tickets start from £21.40. http://www.atgtickets.com/shows/spamalot/palace-theatre-manchester/