Theatr Clwyd will produce the world première of The Assassination of Katie Hopkins, a new musical from Chris Bush and Matt Winkworth, which will open in the Emlyn Williams Theatre on Thursday 26th April, with previews from Friday 20th April. This production sees James Grieve, Artistic Director of Paines Plough, return to Theatr Clwyd to direct.
It is also announced that Theatr Clwyd and the National Theatre collaborate for the first time to co-produce Laura Wade's new comedy Home, I'm Darling, starring Katherine Parkinson. Tamara Harvey directs and the production will première in the Emlyn Williams Theatre on Tuesday 3rd July with previews from Monday 25th June, ahead of transferring to the Dorfman at the National Theatre in London in July.
Also in the season will be a re-imagined The Great Gatsby, directed by Alexander Wright, opening at The Dolphin Pub in Mold from February 27th, with previews from the 22nd February.
Theatr Clwyd will also collaborate with Southampton Theatres and English Touring Theatre to stage a new production of Tennessee Williams' A Streetcar Named Desire, directed by Chelsea Walker, winner of the Royal Theatrical Support Trust Sir Peter Hall Award.
There will also be over 30 visiting touring shows including West End hit The Play That Goes Wrong, Out Of Joint's cult classic Rita, Sue and Bob Too and the Shakespeare's Globe production of The Little Match Girl, directed by Emma Rice.
THE GREAT GATSBY
By Alexander Wright
Director: Alexander Wright; Designer: Heledd Rees
Thursday 22nd February – Sunday 25th March
At The Dolphin Pub, Mold
It's the roaring twenties and you're invited to Jay Gatsby's party and that's not an invite you want to turn down. Slip on your dancing shoes and watch the story unfold around you as you step into F Scott Fitzgerald's seminal jazz-age novel.
An immersive theatre show, you can physically explore Gatsby's 1920s red hot jazz world. Housed at The Dolphin Pub in Mold, you can dress up for the show and dance (if you want!) or simply sit at the bar with a cocktail and allow yourself to be absorbed into the story!
THE ASSASSINATION OF KATIE HOPKINS
Words by Chris Bush and music by Matt Winkworth
Friday 20th April – Saturday 12th May
Director: James Grieve; Designer: Lucy Osborne; Musical Supervisor: David White
A shocking crime divides the nation. Fingers are pointed, sides are drawn, facts are hard to come by. Why did this happen? How do we move on? What must we remember?
It's easy to have an opinion online, safe behind the anonymity of a keyboard, just like, share and subscribe. But as the digital mob polish their pitchforks, the world starts to question just how free should free speech be.
A smart, witty new musical by Chris Bush and Matt Winkworth about truth, celebrity and public outrage.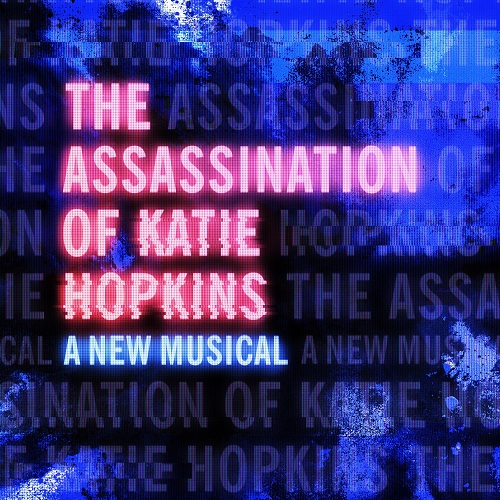 Chris Bush is a Sheffield-born playwright, lyricist and theatre-maker. She was the 2013 Pearson Playwright in Residence for Sheffield Theatres and is currently an Artist in Residence at the Oxford Playhouse. Past work includes What We Wished For, A Dream, The Sheffield Mysteries (for Sheffield People's Theatre at the Crucible), A Declaration from the People (National Theatre), Larksong (New Vic Theatre, Newcastle-under-Lyme), ODD (Royal & Derngate, Northampton: concert performance), Sleight & Hand (Summerhall, Edinburgh/Odeon Cinemas/BBC Arts), TONY! The Blair Musical (York Theatre Royal/Tour), Poking the Bear (Theatre503), The Bureau of Lost Things (Theatre503/Rose Bruford), Wolf (National Theatre Studio: reading), Dickensian, Goodwill to All Men, We're all in this Together and 20 Tiny Plays about Sheffield (all Crucible Studio). She has won the National Young Playwrights' Festival, a Brit Writers' Award, the Perfect Pitch Award, two Spotlight Emerging Artists' Awards and a Kevin Spacey Foundation Artist of Choice Award.
Matt Winkworth is an Oxford-born composer and was the 2016-2017 artist-in-residence at The Oxford Playhouse. Credits include includes Elves And The Shoemaker (Jacquline du Pré, Oxford); High As Sugar (Brighton Fringe, Kings Head Theatre, Arts at the Old Fire Station); Attempts On Her Life, Under Milk Wood, Animal Farm (Oxford Playhouse); The Bureau Of Lost Things (Theatre503); ODD (Perfect Pitch/Royal & Derngate Northampton: concert performance). He has won the Perfect Pitch Award and the Kevin Spacey Foundation Artist of Choice Award.
James Grieve directs and is joint Artistic Director of Paines Plough, the UK's national theatre of new plays. Credits for the company include Out Of Love, Black Mountain and How To Be A Kid (Roundabout) Angry Brigade and Jumpers For Goalposts (Bush Theatre), Hopelessly Devoted (Tricycle Theatre, UK Tour) Wasted (Latitude Festical), Tiny Volcanoes (Liverpool Everyman) You Cannot Go Forward From Where You Are Right Now (Traverse Theatre). Other credits include award-winning Translations (Sheffield Theatres), The Whisky Taster, Psychogeography (Bush Theatre) and The List (Arcola Theatre).
TENNESSEE WILLIAMS'
A STREETCAR NAMED DESIRE
Tuesday 15th May – Saturday 2nd June
Director Chelsea Walker; Designer Georgia Lowe
When Stanley's anxious, seductive and fiercely clever sister-in-law Blanche DuBois comes to stay, her arrival threatens his entire way of life. As the summer heats up and the games turn savage, a burning desire threatens to tear their world apart.
Tennessee Williams' timeless classic is a raging portrayal of what it means to be an outsider, in a society where we're all desperate to belong.
Directed by Chelsea Walker, winner of the 2017 RTST Sir Peter Hall Director Award.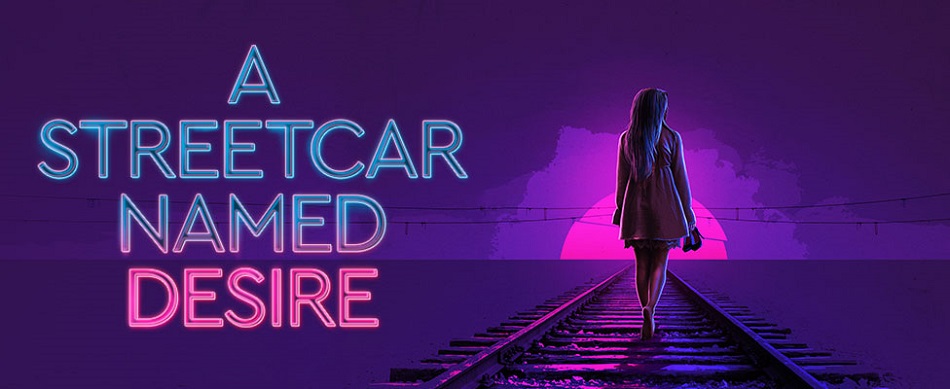 Tennessee Williams (1911 – 1983) was one of the greatest American playwrights. His principal works include A Streetcar Named Desire (Pulitzer Prize), The Glass Menagerie (New York Critics' Circle Award), The Rose Tattoo (Tony Award for Best Play), Cat on a Hot Tin Roof (Pulitzer Prize), Suddenly Last Summer, Sweet Bird of Youth, Orpheus Descending and The Night of the Iguana (New York Critics' Circle Award).
Chelsea Walker directs A Streetcar Named Desire as the winner of the 2017 RTST Sir Peter Hall Director Award. She directed the first major revival of Low Level Panic by Clare McIntyre at the Orange Tree earlier this year. Her previous directing credits include P'yongyang by In-Sook Chappell and Chicken Dust by Ben Weatherill (Finborough Theatre), Klippies by Jess Sian (Southwark Playhouse) and Lean by Isley Lynn (Tristan Bates). She has also assistant directed on Wild by Mike Bartlett (Hampstead Theatre), Routes by Rachel de-lahay (Royal Court) and The Little Mermaid, adapted by Joel Horwood (Bristol Old Vic). She was a runner up in the JMK Young Directors' Award 2016, is a director on the Old Vic 12, and is a script reader for the Susan Smith Blackburn Prize.
Royal Theatrical Support Trust
The Royal Theatrical Support Trust (RTST) operates an annual award scheme for up-and-coming theatre directors, the RTST Sir Peter Hall Director Award Scheme. The Scheme provides a rare opportunity for an up-and-coming director who succeeds in a competitive process to direct a fully-funded production of a play as part of a main season of productions at a British regional theatre. The RTST Sir Peter Hall Director Award Scheme is designed for the benefit of directors who have already built up a track record of professional directing experience and who are ready for the opportunity provided by the Scheme to progress to directing a production in the main house, or a comparably high-profile auditorium, of a regional theatre.
The Scheme involves a collaboration between the RTST and a regional theatre selected by the RTST. The RTST makes a significant grant to the participating regional theatre to be applied towards the costs of the Award winner's production. It is a condition of the grant that the regional theatre facilitates the implementation of the Scheme and the realisation of that production.
This year, the RTST ran the Scheme with Nuffield Southampton Theatres. At the end of a rigorous competitive process, Chelsea Walker was selected as the winner of the 2017 RTST Sir Peter Hall Director Award by a highly distinguished panel of panel of theatre professionals comprising Sam Hodges (Director of Nuffield Southampton Theatres), Howard Brenton, Tamara Harvey (Artistic Director of Theatr Clwyd), Patricia Hodge, Stephanie Street, Richard Twyman (Artistic Director of English Touring Theatre) and Danny Lee Wynter. Walker won the opportunity to direct A Streetcar Named Desire. The RTST is making a significant grant to Nuffield Southampton Theatres, Theatr Clwyd and English Touring Theatre towards the production costs.
HOME, I'M DARLING
By Laura Wade
Monday 25th June – Saturday 14th July
Director: Tamara Harvey; Designer: Anna Fleischle
How happily married are the happily married?
Every marriage needs a little fantasy to keep it sparkling. But behind the gingham curtains, being a domestic goddess isn't as easy as it looks...
Katherine Parkinson (The IT Crowd, Humans) stars in Laura Wade's dark comedy about sex, cake and the quest to be the perfect 1950s housewife.
Laura Wade is an award-winning playwright and screenwriter. Her credits include Tipping the Velvet (Lyric Theatre, Hammersmith, adapted from the novel by Sarah Waters), Posh (Royal Court Theatre and West End), Alice (Sheffield Theatres), Kreutzer vs. Kreutzer (Sydney Opera House and Australian Tour, UK tour), Other Hands (Soho Theatre), Colder Than Here (Soho Theatre and MCC Theatre New York), Breathing Corpses (Royal Court Theatre), Young Emma (Finborough Theatre), and 16 Winters (Bristol Old Vic Basement). Film credits include The Riot Club and Britain Isn't Eating.
Katherine Parkinson will lead the company in the role of Judy. Her recent theatre credits include Dead Funny (Vaudeville Theatre), Before the Party, The Lightning Play (Almeida Theatre), Absent Friends (Harold Pinter Theatre) 66 Books (Bush Theatre), School For Scandal (Barbican Theatre), Season's Greeting (National Theatre), Cock and The Seagull (Royal Court Theatre), Other Hands and Flush (Soho Theatre), Cigarettes and Chocolate (King's Head Theatre), The Unthinkable (Sheffield Crucible), Antigone and The Increased Difficulty of Concentration (Gate Theatre), Camille (Lyric Hammersmith), Frame 312 (Donmar Warehouse) and The Age Of Consent (Bush Theatre). Television credits include Humans, Hang Ups, The Kennedys, The Honourable Woman, The IT Crowd, Extras and Doc Martin. Film credits include Guernsey, The Boat That Rocked, St Trinians 2, How To Lose Friends And Alienate People and Easy Virtue.
Visiting highlights include Emma Rice's critically acclaimed production of The Little Matchgirl, Tuesday 30th January – Saturday 3rd February, a spellbinding story of magic and mystery inspired by Hans Christian Anderson's tale; the 1980s classic Rita, Sue and Bob Too, Tuesday 6th – Saturday 10th February, directed by Kate Wasserberg the new Artistic Director of Out of Joint and The Kite Runner, Tuesday 27th – Saturday 31st March, direct from the West End. The multi award-winning Broadway and West End smash hit comedy The Play That Goes Wrong comes to the Anthony Hopkins Theatre, Monday 9th – Saturday 14th April.
The classical concert season features the finest classical music played by internationally renowned performers. Spring highlights include the Welsh harpist Catrin Finch on Sunday 4th February and Sinfonia Cymru, the national chamber orchestra of Wales, under the baton of the charismatic Hungarian-born maestro Gabor Tacács-Nagy, on Sunday 4th March.
Family highlights feature Oily Cart's Hush-a-bye, Tuesday 16th – Saturday 20th January, and, for slightly older children, Little Red and the Big Bad Wolf, Thursday 25th – Saturday 27th January. Scottish Dance Theatre present Innocence, a beautiful and engaging dance experience for ages 3+, Tuesday 27th – Thursday 29th March.
Dance fans young and old will not want to miss Rambert's A Lina Curva, a hip-swinging, drum-beating Olivier award-winning party piece, which comes to the Anthony Hopkins Theatre in March.
Comedy fans too are promised a treat when Welsh comedy star star Tudur Owen, Mitch Benn and Paul Sinha all play fun filled sets in February and March. Ruby Wax: Frazzled, her mindfulness show, comes to Mold in April.
On the big screen, Theatr Clwyd offers a more relaxed, intimate cinema experience, with a wide-ranging programme featuring the best in new, alternative, family and arthouse films, as well as special satellite screenings from, amongst others, the National Theatre, RSC and New York's Met Opera.
The new spring brochure is out now. Full Details of the film programme and all events in the spring season, together with online booking (no fee) and up-to-the-minute programme and casting updates, are available from www.theatrclwyd.com