Following the critical success of their co-production of E.M.Forster's The Machine Stops, Pilot Theatre will once again join forces with York Theatre Royal to premiere Tony-Award Nominee Bryony Lavery's (Frozen, Stockholm and Beautiful Burnout) new adaptation of Graham Greene's iconic 1938 novel of sin and redemption Brighton Rock.
Directed by Pilot Theatre's new Artistic Director Esther Richardson and featuring a soundtrack composed by the acclaimed singer, musician and composer Hannah Peel, Brighton Rock will open at York Theatre Royal from 16th February till 3rd March and then tour till the 26th May.
As two seventeen-year olds, Pinkie and Rose get embroiled in a vicious gang war in Brighton where one brutal murder leads to the next. The police are impassive - but the courageous and life embracing Ida Arnold wants the truth. Nothing scares her. Whatever the cost, she'll see justice is done.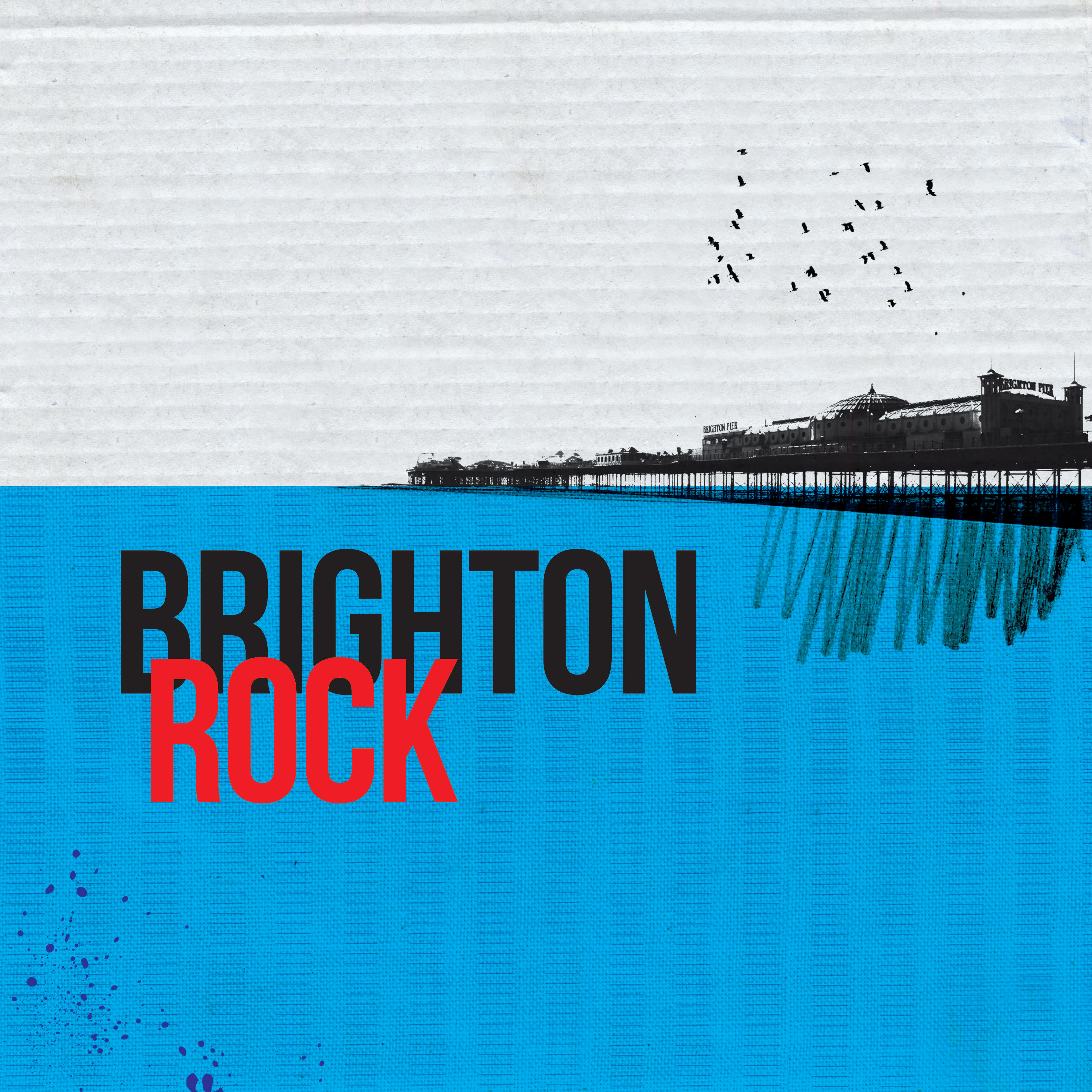 Written in 1938, Graham Greene's classic novel of good and evil was first adapted for the stage at the Garrick Theatre with Richard Attenborough playing Pinkie, a role he resumed in the iconic 1947 film version. In 2010 Greene's novel was remade, setting it in 1964, with Sam Riley, Andrea Riseborough and Helen Mirren. In 1993 Vicky Featherstone directed David Hurlock's stage adaptation of the novel at West Yorkshire Playhouse and in 2004 John Barry and Don Black wrote a musical version which ran at the Almeida Theatre.
Bryony Lavery's plays include A Wedding Story, Last Easter, Her Aching Heart (Pink Paper Play of The Year 1992) Smoke, Dirt, and More Light. Her play Frozen, commissioned by Birmingham Repertory Theatre, won the TMA Best Play Award and was then produced on Broadway where it was nominated for four Tony Awards. A revival of the play will be staged at the Haymarket Theatre in February 2018. Stockholm, for Frantic Assembly, won the Wolff-Whiting award for Best play of 2008. Beautiful Burnout for The National Theatre of Scotland and Frantic Assembly received a Fringe First at Edinburgh, before performances in the UK, New York, Australia and New Zealand. Bryony's stage adaptations include 101 Dalmatians (a musical), Chichester 2014, A Christmas Carol (for Birmingham Rep/Chichester Festival Theatre), Precious Bane, The Wicked Lady, Treasure Island (National Theatre 2014-5) and Behind the Scenes at The Museum for York Theatre Royal. Recent work includes The Believers for Frantic Assembly, Thursday for ETT/Brink, Australia, Brideshead Revisited for York Theatre Royal/ETT and Our Mutual Friend for Hull Truck Theatre.
Playwright Bryony Lavery said about her new adaptation:
"Why adapt Brighton Rock for the stage? Because it is such a treasure chest of narrative delights. It has got everything...It's a love story, a revenge tragedy, a small-town murder mystery, an array of small-time gangsters and a middle-aged woman who knows no fear and who will stop at nothing to do right. In the poisoned relationship between Pinkie and Rose, there is one of the best accounts ever of what it is like to be 16 and 17 years' old in a terrible, violent, adolescence."
Brighton Rock is designed by Sara Perks (American Idiot, Arts Theatre and Sweeny Todd, Mercury Theatre) with lighting by Aideene Malone (Peter Pan and Jane Eyre, National Theatre). The production will feature an especially composed soundtrack by the Northern Irish artist, singer and electronic composer and member of The Magnetic North, Hannah Peel. Hannah will also perform in the production during the opening run at York Theatre Royal. Casting will be announced in the coming weeks.
Composer Hannah Peel said:
"The menacing aspects to the 1930's story are even more resonant today so I am really excited about working Pilot theatre for this incredible stage version of Brighton Rock. With an even greater sense darkness in the current world climate, my mind is already buzzing from the amount of music and sonic possibilities we will be bringing live to the stage. "
Brighton Rock will open at York Theatre Royal from the 16th February to 3rd March and then tours to Brighton, Colchester, Hull, Cheltenham, Winchester, Watford, Birmingham, Newcastle, Mold, Derby and finally Salford.
Brighton Rock is co-commissioned by The Lowry for Week 53 and presented by special arrangement with STUDIOCANAL
For more info visit www.pilot-theatre.com and www.yorktheatreroyal.co.uk