With 850,000 people living with dementia in the UK West Yorkshire Playhouse's Every Third Minute festival of theatre, dementia and hope curated by people with lived experience is very timely.
They are promising an eclectic programme of performances, conversations, installations, training and workshops with the undoubted highlight a brand new stage adaptation of Lisa Genova's best-selling novel of Still Alice.
What makes the festival - from Friday 9th Feb to Saturday 31st March - unique is it has been curated by people living with dementia and their supporters, acknowledging every third minute in the UK someone will begin living with dementia.
As well as Still Alice which stars TV regular Sharon Small in the Courtyard Theatre, there is Three, three new plays co-written by people living with dementia paired with professional writers and live music from artist Hannah Peel. There will be a rehearsed reading of Maggie May by award-winning playwright Frances Poet and Spare Tyre are staging a multi-sensory immersive experience The Garden for people living with dementia and their supporters.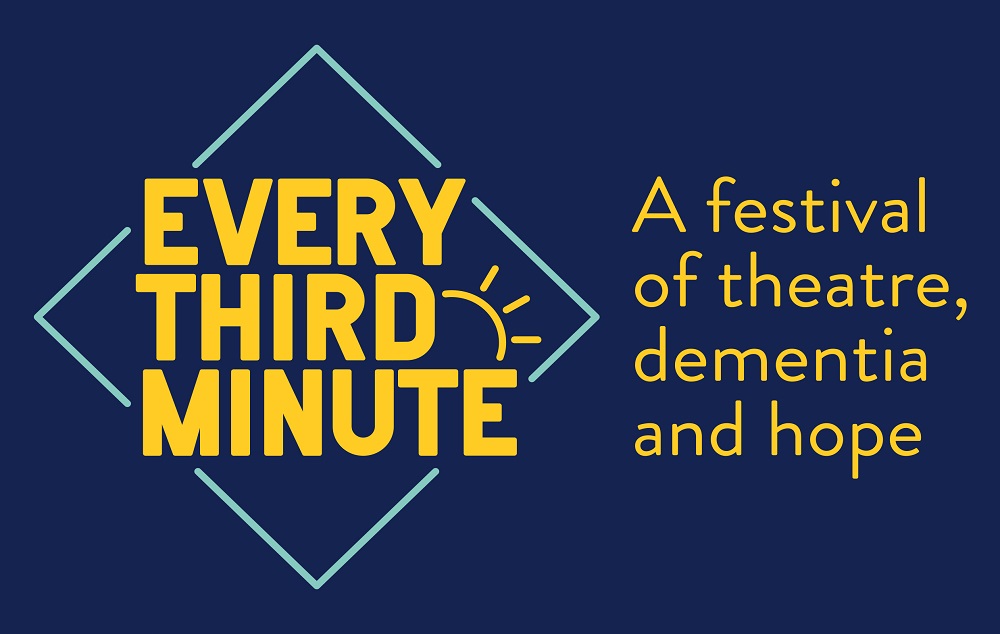 The Playhouse will also host a series of conversations, including a Dementia Wikithon, a session where people living with dementia and their supporters can edit the Wikipedia pages on dementia and related topics, and training and workshops for families, healthcare professionals and artists.
West Yorkshire Playhouse already run regular activities for people living with dementia, including Our Time sessions for people living with dementia and their partners, Peer Support Sessions in partnership with other cultural organisations throughout the city, and Dementia Friendly performances. The Playhouse's innovative approach has been recognised with national awards from the Alzheimer's Society and National Dementia Care Awards.
"We hear many stories about caring and grieving for people living with dementia, but we rarely hear stories of people's experiences of actually living with dementia," says West Yorkshire Playhouse Theatre and Dementia Research Associate Nicky Taylor.
"Every Third Minute is about amplifying those voices and changing perceptions and attitudes, through a far reaching programme that broadens the narrative of dementia. Placing people with dementia in decision-making positions we can challenge the more negative expectations and limitations that can arrive hand in hand with a diagnosis, and instead celebrate their potential and creativity."
Every Third Minute Announced Listings include:
Performances
Still Alice (9th Feb – 3rd March) - David Grindley (Who's Afraid of Virginia Woolf, Gate Theatre, Dublin) directs star of stage and TV Sharon Small (The Inspector Linley Mysteries, Trust Me, BBC) as Alice in the brand new stage adaptation by Christine Mary Dunford of Lisa Genova's best-selling novel. Marking a key moment in the Every Third Minute festival, Still Alice explores the effects of early-onset dementia on identity, family and relationships, in this uncompromising yet tender portrayal. Still Alice is a West Yorkshire Playhouse production in association with Michael Park for The Infinite Group.
Maggie May by Frances Poet, Rehearsed Reading (26th Feb) – A rehearsed reading of a brand new Playhouse commission that explores the experience of living with dementia by award-winning playwright Frances Poet.
The Purple List (26th Feb) – Written by Libby Pearson and performed by Ian Baxter, this one man play explores the lives of two gay men as they navigate their way through the care system and the changes in their relationship.
This Is Us (27th Feb) – a performance platform showcasing new work by artists living with dementia in a supportive environment, including a chance for the audience to give feedback.
Blank Tiles (28th Feb) – World scrabble champion Austin Michaels used to know over 200,000 words, then he was diagnosed with Alzheimers Disease. Since his diagnosis, Austin has been in a race against time to document his memories, before they fade. A humorous and poignant play by writer and performer Dylan Cole.
The Nature of Forgetting (6th – 9th March) – Following a sell-out run at Edinburgh Fringe, this powerful, explosive and joyous piece by Theatre Re explores what is left when memory is gone through mime, physical theatre and live music.
The Garden (8th – 9th March) – Bringing the outside in, this multi-sensory journey through the seasons inspires imagination and awakens the senses. This immersive performance for people with dementia and their supporters is by Spare Tyre.
Three (9th March) – Three brand new short plays showcasing unique stories of life and flights of the imagination by rarely heard voices, co-written by people living with dementia and professional writers. Following the 9 March performance at the Playhouse, Three will go on to a two-week tour of Leeds care homes.
Hannah Peel: Awake But Always Dreaming (10th March) – Northern Irish artist and composer Hannah Peel shares her spellbinding music album live. The bright, raw magic and joy of personal relationships are set alongside the gradual loss of her grandmother to dementia.
Memory and Beyond (31st March) – Young people from our Playhouse Youth Theatre explore the fragility and importance of memories. A thought provoking evening of devised theatre, showcasing the unique perspective of living well with dementia through the eyes of Leeds teenagers.
Conversations
Creativity Testing (10th March) - A creative activity and conversation exploring how we might test for creativity in people living with and without dementia, with visual artist Charlie Harrison.
Dementia Wikithon (10th March) - A session for people living with dementia and their supporters, where they can edit and inform existing Wikipedia pages on dementia and related topics led by an expert Wikimedian.
Training and Workshops
Music for Life (10th March) - Music making sessions for people with dementia, the people who support them and general public exploring how music and improvisation can help us to experience the present, and communicate with others without relying on memory or words. Led by Julian West in collaboration with Wigmore Hall.
Installations
Skin to Mind - A video installation by artist Charlie Murphy showing the process of skin cells being transformed into brain cells, offer insights into the cutting-edge technologies used in dementia research.
Talking Life on Tour - An interactive phone with the personal stories and life observations of people experiencing dementia, led by Susanna Howard.
Creativity Testing, Dementia Wikithon, Music for Life, artist Charlie Murphy's installation and Talking Life on Tour are projects led by Created Out of Mind, a team aiming to explore, challenge and shape perceptions and understanding of dementia through science and the creative arts.