Aside from Eric Cantona it's a rarity that an international sportsperson becomes a thespian but Leeds Rhinos star Jamie Jones-Buchanan is about to treads the board in a new show for Red Ladder.
The tough tackling Great Britain rugby league star has been a first team fixture with the Rhinos since 1999 winning 14 England caps, and now he is packing down in rehearsals for Playing the Joker, written by former Sunday Mirror sports journalist Anthony Clavane.
Through song, jokes and gripping drama, the play examines the People's Game through the eyes of the iconic rugby league commentator Eddie Waring who coined the famous phrase 'up 'n 'under'. Playing The Joker references the 'Watersplash Final' of 1968 at Wembley that featured a classic commentary from Waring as Wakefield's Don Fox missed a simple last minute kick that would have won the Challenge Cup, which Jones-Buchanan held aloft as part of the all-conquering Leeds side.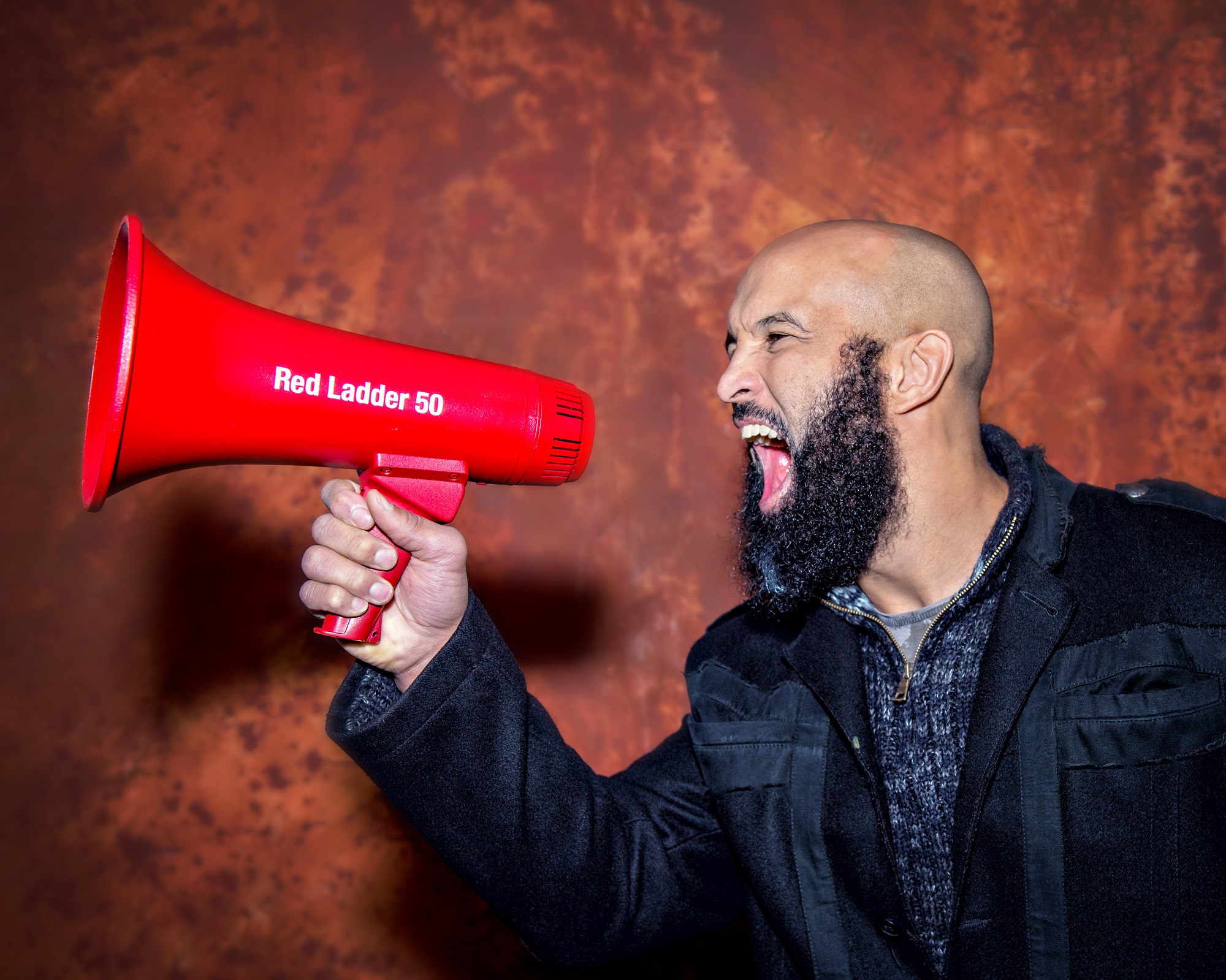 Playing Doorman Dave he'll be joined on an extensive tour of community venues by Matthew Lewney and Michael Forrest as Eddie Waring. Jones-Buchanan actually made his stage debut for Red Ladder in 2016 performing in Anthony Clavane and Nick Stimson's play Leeds Lads, a production that brought together a 35-strong company of community and professional actors.
"I love stories and I am passionate about telling them, so being linked to a company which gives Leeds a voice makes a lot of sense," says Jamie Jones-Buchanan.
"Playing the Joker is a part of Rugby League history, and rugby league has been the vehicle on which I have lived my life. The experience of performing is very much like playing in the Super League - it brings about as many - if not more nerves, but the gratification at the end is like winning an important game."
Not content with a starring role onstage has also joined the board of Leeds based Red Ladder reinforcing the commitment to breaking down barriers to engagement with the arts by linking successful strands involving linking sports and the arts, and exploring how the crossover can reach new audiences who may not traditionally attend theatre.
"Jamie is not only a celebrated championship-winning sportsman, he is dedicated to our city and promoting wellbeing and equality; values we share and continue to champion into our 50th year as a radical voice in theatre," notes Rod Dixon, artistic director of Red Ladder Theatre Company.
"We're delighted to have Jamie in this role with his profile and great passion for Leeds and the stories within it, and as an opportunity for Red Ladder to build on our work opening up theatre to non-traditional audiences as well as regular attenders, including our tour of Playing The Joker – an entertaining view of a distinctive voice in the rugby world."
Playing The Joker will begin its tour at Belle Isle Working Men's Club, Leeds on February 21st, with more dates and venues to be announced. For further details and to book tickets visit www.redladder.co.uk or call 0113 245 5311.