Blackpool's Grand Theatre is delighted to announce its BIG Summer Show for 2018. Working in partnership with Producer Stuart Littlewood of HANDSHAKE they will present the original tribute from London's West End ABBA MANIA, for 8-weeks this summer in Blackpool.
It has now been 31 years since ABBA last toured and, as you can imagine, in 1979 requests for tickets far outstripped availability with two Royal Albert Hall performances receiving 2 million requests for tickets, with only 5000 available. In short, it was the hottest ticket in town.
Today ABBA mania continues to grip the nation with countless tributes on television, radio and of course with the hugely popular stage hit Mamma Mia, now a feature film (and a second film on the way), so there are no signs that this popularity is slowing down!
ABBA MANIA the tribute takes you back in time by recreating one of the world's finest pop groups in a live stage performance. This highly polished and professional production played its first shows in 2000. ABBA MANIA was then invited to perform at London's West End, and played for 18 weeks at the Strand Theatre.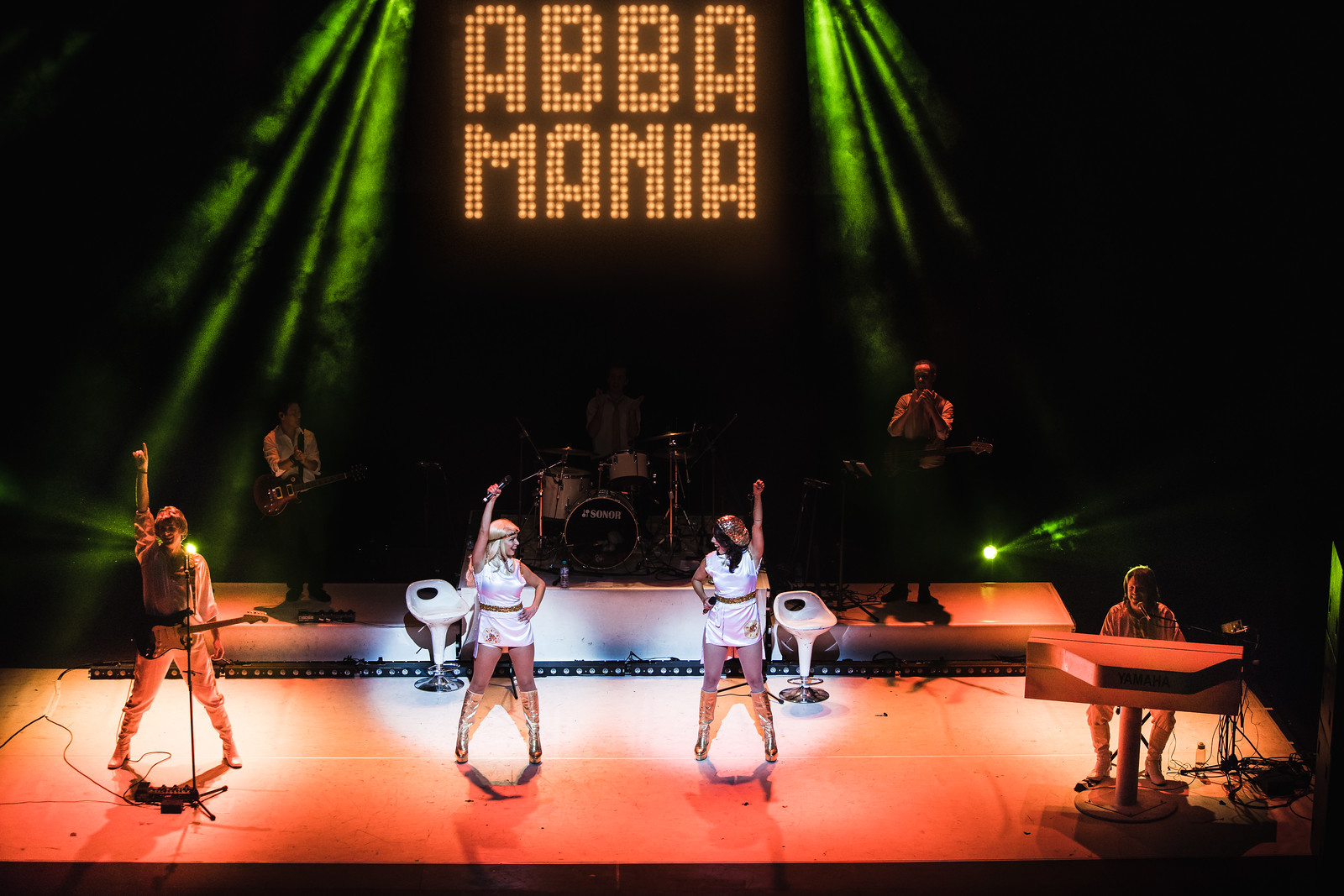 ABBA MANIA will feature a collection of iconic ABBA hits including; Knowing Me, Knowing You, Chiquitita, The Name Of The Game, Waterloo and SOS.
The show was presented with a prestigious Radio Regenbogen award for the Best Musical. Fellow winners that year were Tom Jones and Meatloaf. ABBA MANIA has toured extensively throughout Europe selling out theatres wherever they performed, including 24 consecutive shows in the Schiller Theatre in Berlin, and Cologne Arena.
ABBA have won countless awards and nominations; In 1974 the won the Eurovision Song Contest for the song "Waterloo". 1977 - nominated for the inaugural BRIT Award in a category Best International Album. 1982 - received a Golden Gramophone Award "in recognition of the outstanding contribution to popular music worldwide". 1992 - Received an Honorary Grammy Award. 1993 - won a World Music Award as the Best Selling Swedish Artists of the Year. 2002 - Inducted into Vocal Group Hall of Fame. 2001 - Ulvaeus and Andersson received a Special International Ivor Novello Award. 2004 - Award from Universal Music and Polar Music for achieving record sales of 360 million sales worldwide between 1974 and 2004. 2005 - DVD version of the 1980 TV special ABBA in Concert nominated for a Grammy. 2006 - ABBA: The Movie won a Grammy as the Best Music DVD. And in 2010 - ABBA was inducted into the Rock and Roll Hall of Fame.
ABBA MANIA has continued to tour the globe, enjoying great success, with ticket sales for most venues selling out long before the show hits town.
HANDSHAKE Producer, Stuart Littlewood, said 'We are always excited to hit the Vegas of The North, Blackpool, returning this year for 8-weeks will ensure that once again residents and the millions of tourists Blackpool receives will be entertained with the legendary songs of ABBA. We want to ensure you're all 'having the time of your life'.
'Having produced many shows for Blackpool, I'm delighted to have a show returning for Summer 2018 and for a full 8-week run – the sunshine (we bring that too!), infamous Tower, stunning promenade, sunsets and fantastic atmosphere – Blackpool is as iconic as ABBA themselves!'
ABBA MANIA has toured globally in regions as far afield as Hollywood, San Diego, Las Vegas, Venezuela, North America, Tahiti, Mexico, Germany, France, Switzerland, Austria, Holland, Denmark, Sweden, Luxembourg, Australia, New Zealand and many more, making this the world's most successful touring ABBA show.
GRAND THEATRE Marketing Manager, Andrew Howard said 'We're delighted to work with Stuart and his team again. When Stuart said he wanted to return we said Gimme! Gimme! Gimme! ABBA MANIA! On the last visit the show put a buzz in the town that won't be forgotten and we received incredible reviews and feedback from the public. The group are incredibly talented, and without doubt will have the audience dancing in the aisles.'
ABBA MANIA will be performing at Blackpool's Grand Theatre, Tuesday 17th July to Saturday 8th September 2018 (Tuesday to Sundays (excluding 26th Aug)).
Tuesday to Saturday 7:30pm, Thursday and Saturday matinees at 2pm, and a Sunday matinee at 3pm. Tickets £19 to £26, Matinees £21, Under 18s £12.50, Concessions and Group discounts are available.
To book tickets at www.blackpoolgrand.co.uk, call 01253 290190 or visit Blackpool Tourist Information Centre on the promenade.
EIGHT favourite ABBA Facts:
1. They came together by chance.
Benny Anderson's group, the Hep Stars, and Bjorn Ulvaeus's group, the Hootenanny Singers, met on a bus at a countryside crossroads on the way to a party.
2. They released an album before winning Eurovision.
'Ring Ring' was their debut album which hit the shops in 1973, and they didn't win Eurovision with 'Waterloo' until 1974.
3. They shared the same name as a Swedish seafood.
ABBA was an acronym of the band's first initials - Agnetha, Benny, Bjorn, Anni - but already belonged to a company set up in 1838. In 1974 they agreed to officially share the name with the band.
4. Almost all their videos were directed by Lasse Hallstrom.
Hallstrom would win an Oscar for the dark abortionist story 'Cider House Rules' (1999) later in his career, but began his foray into the world of film directing all of ABBA's promotional music videos.
5. Sadly, both in-group marriages ended in divorce.
Famously, Agnetha and Bjorn and Benny and Anni-Frid married, when Abba's music was ruling the world. Both marriages ended, in 1979 and 1981 respectively, although the band did try and continue for a short time after. The atmosphere in the studio was 'weird' though, said Ulvaeus.
6. Abba: Gold is the second bestselling album ever in the UK.
Bigger than Adele's 21 and the Beatles' Sgt. Pepper, it is surpassed in sales only by Queen's 'Greatest Hits'.
7. Their Australian 1976 TV special got better ratings than the landing on the moon.
ABBA's massive cultural legacy in Australia is reflected in the worldwide global smash film 'Muriel's Wedding' (1994).
8. They'll never reunite.
"We would like people to remember us as we were," said Bjorn Ulvaeus. "Young, exuberant, full of energy and ambition."
The Cast
Tamsin Stewart (Agnetha) - Her theatre credits include leading roles in Don't Stop Believing premier UK tour, Swing Dudes & Divas, The Blues Brothers international tour, That's Amore international tour, London Palladium's Dancing Queen UK tour, Romeo & Juliet The Musical original West End cast, the critically acclaimed Boy George musical Taboo, West Side Story UK tour, The Marvin Gaye Musical European tour with Kid Creole and workshops for Snoopy, Debbie Does Dallas & Club Tropicana to name a few.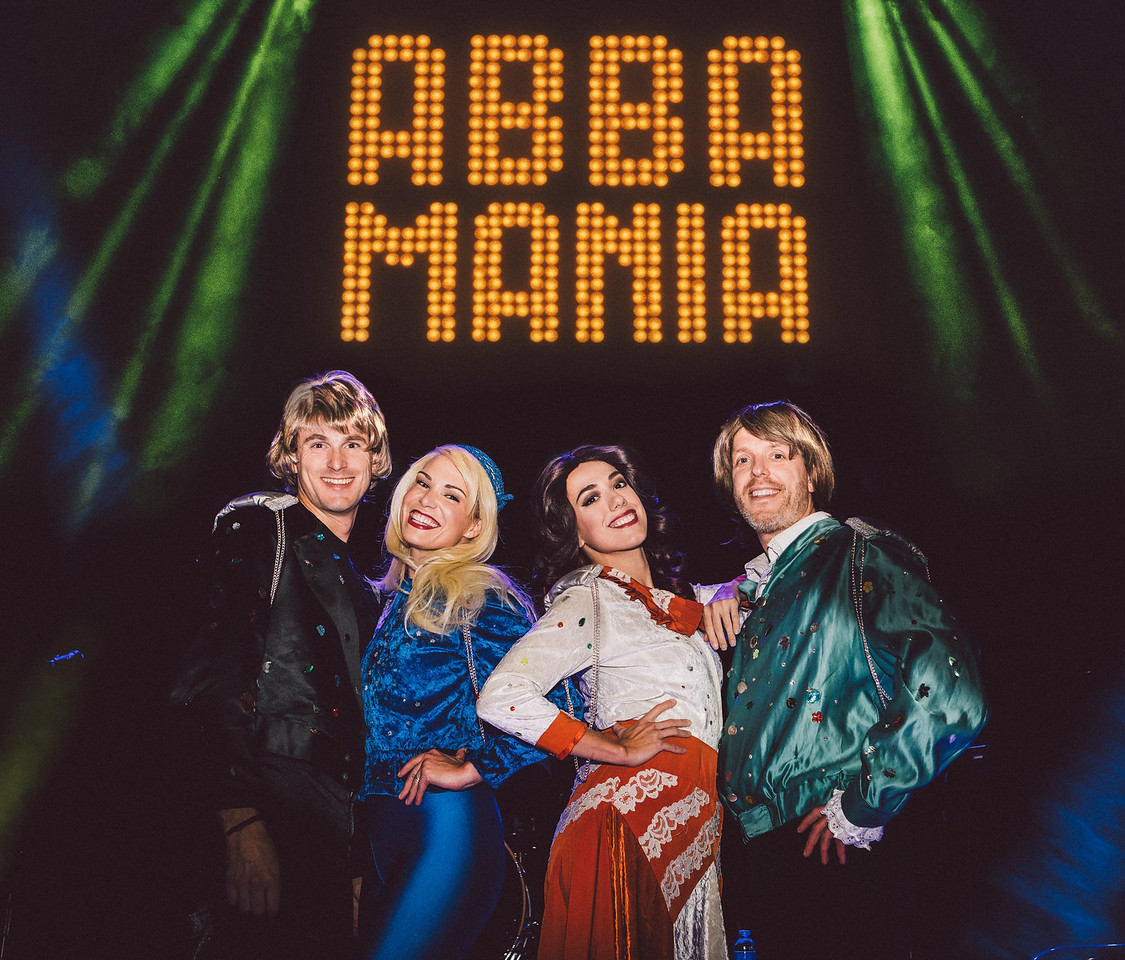 Cleo Caetano de Souza – (Anni-Frid (Frida) - Cleo is a passionate and multi-talented singer, actress, performer, dancer, songwriter, producer and video director. She has spent more than 9 years working professionally in the music and theatre business.
Cleo wowed crowds all around the world. Her past experiences in Musical Theatre include Mamma Mia as Ali/Lisa cover and later Tanya cover, lead diva in Priscilla Queen of the Desert, Magic Flute (ensemble), The Lion King and Fantasy (both Disney World shows/tours by Disney Productions) and many others. Cleo has toured all around the world performing in events and shows as a solo singer, as bands' lead vocalist and as part of groups. Also, a very experienced session singer, Cleo has worked alongside fantastic producers and DJ's.
Duncan Walsh-Atkins (Benny) - Duncan Walsh Atkins, musical director and composer, studied at Oxford, where he conducted the University Gilbert & Sullivan Society.
After graduating he worked as a choirmaster in South Africa, before moving to London. He has been musical director of Showstopper: The Improvised Musical since 2009, which has had sell-out Edinburgh Fringe and West End runs, national and international tours, and a BBC Radio 4 series.
Justin Brett (Bjorn) - Justin played as Johnny Cash in Million Dollar Quartet (West End); Captain Tempest in Return to the Forbidden Planet and Dick Barton in Dick Barton, Special Agent (both Oldham Coliseum and Tour); Dame Nellie Nightnurse in Robin Hood and the Babes in the Wood (Theatr Clywd); Blue/Orange (Octagon, Bolton – Nominated Best Actor, MEN Awards); The Real Thing (Manchester Library); Strangers on a Train, Blue/Orange, Arms and the Man (Theatre by the Lake, Keswick); The Champion of Paribanou, My Sister Sadie, This Is Where We Came In (Stephen Joseph Theatre, Scarborough); and A Small Family Business (West Yorkshire Playhouse).