West Yorkshire Playhouse and BBC Radio Leeds are again joining forces for Airplays offering writers based in Yorkshire to have their work performed live on stage and broadcast over the airwaves.
This collaboration between the Playhouse, BBC Radio Leeds, and in association with Leeds College of Music, will see four 15 minute radio plays chosen from an open call out which is now open.
Building on the success of Nick Ahad's hit Partition last year, Airplays will give audiences a rare insight into the creation and recording of radio drama. It will feature actors playing different roles in a studio setting onstage, live Foley sound-effects and music by a specially curated ensemble from Leeds College of Music.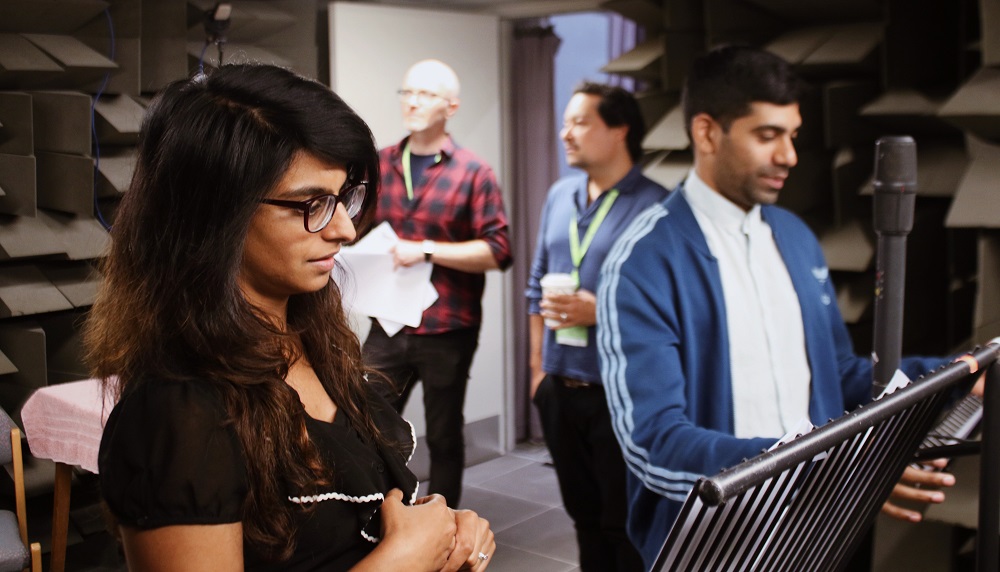 This year the theme is migration to mark the 70th anniversary of the arrival of the Empire Windrush in 1948. The successful proposals will be chosen by a panel made up of representatives from West Yorkshire Playhouse, the BBC, Leeds College of Music and members of the Playhouse's Theatre of Sanctuary programme for refugees and asylum seekers.
The four selected writers will each receive a fee to develop their idea into a short play to be professionally produced by West Yorkshire Playhouse, performed live to an audience at Leeds College of Music and recorded for broadcast across BBC Radio Leeds.
"At the heart of the Airplays partnership is a joint commitment to empower people to tell their story regardless of their background or experience," notes West Yorkshire Playhouse Artistic Director, James Brining.
"We're delighted to be working with our neighbours BBC Radio Leeds and Leeds College of Music to discover, develop and present the very best new writing in Yorkshire and we can't wait for audiences to experience the thrill of watching radio drama performed live on stage."
The window for submissions is now open for Airplays https://www.wyp.org.uk/airplays/?dm_i=2YIG,OTMU,2BWN8H,2JG54,1
Full terms and conditions are available on the Playhouse's website. All entries to be received by 6pm on Thursday 10th May 2018. Dates for performance and broadcast to follow.