Award-winning partnership between Hope Mill Theatre & Aria Entertainment announce highly-anticipated final two productions of an ambitious 2018
• New British musical The Return of the Soldier, by Charles Miller & Tim Sanders and adapted from Rebecca West's 1918 novella set at the end of World War One.
Thursday 6th - Saturday 29th September 2018
• UK Premiere of Broadway hit, A Christmas Story The Musical – written by song writing duo behind The Greatest Showman, La La Land and Dear Evan Hansen – Benj Pasek and Justin Paul
Friday 26th October – Saturday 1st December 2018
The award-winning creative team of Hope Mill Theatre in Manchester and Aria Entertainment have revealed their 2018 autumn/winter shows. They are the moving new British musical, The Return of the Soldier – the World War One story being brought to the stage in this, the 100th anniversary of the end of the conflict. And the UK Premiere of A Christmas Story The Musical – the hit festive Broadway show from the writers of The Greatest Showman, La La Land and Dear Evan Hansen.
Today's announcement marks the conclusion of an ambitious and diverse 2018 for the hugely successful partnership between Joseph Houston and William Whelton, the co-founders of Hope Mill Theatre and producer and co-artistic director Katy Lipson, of Aria Entertainment and the latest step of Katy, William and Joseph's vision to make the theatre the home of new musicals and revivals in the north and beyond.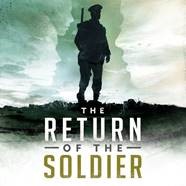 This year has seen Hope Mill Theatre named 2018 Fringe Theatre of the Year by The Stage and the recent critically-acclaimed London transfer of their production of Pippin. Will, Joseph & Katy were also named in industry powerlist The Stage 100 for the first time. And after his critically acclaimed work on Hair and Pippin, Will is to choreograph A Christmas Story The Musical.
Hope Mill's current critically-acclaimed hit Spring Awakening runs until 3 May at the Ancoats theatre, and is followed by Aspects of Love that runs from 5 July to 9 August 2018 - and tells the story of passion, love and loss across three generations of a family and their artistic companions, against a background of 1940's France and Italy.
William Whelton and Joseph Houston, of Hope Mill Theatre, said: "This is Hope Mill Theatre's third year in operation and this season has been a truly ambitious one for our collaboration with Aria Entertainment. Once again we are bringing our audiences new and exciting work including a new British musical and European premiere of a Broadway show - Both of those shows will be closing what has already been an incredible year."
Katy Lipson, of Aria Entertainment, added: "We couldn't be more thrilled to be playing host to such important writers of contemporary musical theatre like Miller and Sanders, and Pasek and Paul and look forward to bringing their work to our wonderful Manchester audiences."
The Return of the Soldier, by Charles Miller and Tim Sanders, is a musical adaptation of Rebecca West's remarkable novella written at the end of World War One, and is its highly anticipated return to the stage following a limited run at Jermyn Street Theatre, London, in Autumn 2014, produced by Aria Entertainment and Guy James.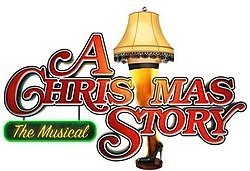 Published before the end of the conflict when West was just 24 years old, the story is widely regarded as a masterpiece and presents a fiercely youthful, and female angle, on a period of time that continues to fascinate 100 years on. In 1982, the book became a successful film starring Alan Bates, Julie Christie and Glenda Jackson.
With a cast of five, this is an intimate and powerful new drama of love and loss with sparking wit, glorious observations of the English class system and some very poignant truths. Ever present is the cataclysm of war and its invidious effects on all involved.
Set in Harrow during the summer of 1916, The Return of the Soldier is an intensely bitter-sweet tale, dissecting the very different love of three women for one man. When Christopher returns from the front, shell-shocked and with memory loss, there are profound consequences for all three women and their love. In the end, only an extraordinary sacrifice will restore the fragile status quo.
Composer Charles Miller puts a unique and contemporary twist on several English music styles from the period in his evocative score. Tim Sanders' script aims to capture West's sardonic and contemporary humour as well as her painfully accurate insights into human folly. This exciting new musical adaptation will bring a compelling story of war to a whole new generation
Directed by Charlotte Westenra. Produced by Aria Entertainment and Hope Mill Theatre with Guy James – their second collaboration after Pippin.
The Return of the Soldier runs from Thursday 6th to Saturday 29th September.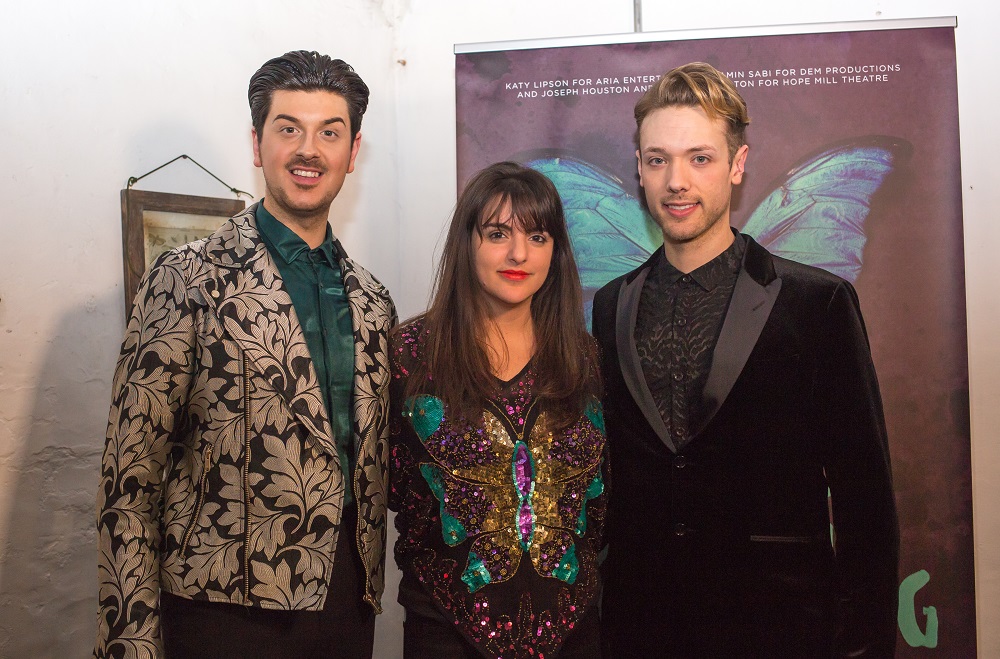 A Christmas Story The Musical, with book by Joseph Robinette and music and lyrics by Benj Pasek and Justin Paul (The Greatest Showman, Dear Evan Hansen, La La Land) won rave reviews on Broadway in 2012 and is based on the classic film of the same name – which has become a cult staple of the Holiday Season in the US.
Set in the 1940s in the fictional town of Hohman, Indiana, the musical follows 9-year-old Ralphie Parker and his quest for the Holy Grail of Christmas gifts—an Official Red Ryder carbine-action 200-shot Range Model air rifle. Rebuffed at every turn, Ralphie plots numerous schemes to achieve his desperate desire for the coveted BB gun…
Packed with iconic scenes from the movie, Pasek and Paul's delightfully versatile score ranges from gentle ballads to show-stopping full-ensemble numbers such as "Ralphie to the Rescue!", "A Major Award," "Sticky Situation," "Up on Santa's Lap," "Somewhere Hovering Over Indiana" and the inevitable "You'll Shoot Your Eye Out!"
This all new production will bring an exciting new dimension to those who have seen the movie and will certainly stand on its own for those who haven't.
A Christmas Story, The Musical has a book by Joseph Robinette Music and lyrics by Benj Pasek and Justin Paul. Based on the motion picture A Christmas Story distributed by Warner Bros, written by Jean Shepherd, Leigh Brown and Bob Clark, and Upon In God We Trust: All Others Pay Cash written by Jean Shepherd. Produced with permission of Warner Bros. Theatre Ventures and Dalfie Entertainment.
Directed by Bronagh Lagan and choreographed by William Whelton. Produced by Aria Entertainment and Hope Mill Theatre.
A Christmas Story The Musical runs from Friday 26th October to Saturday 1st December.
Further creative team and casting to be announced for both shows. https://hopemilltheatre.co.uk/