Winner of the Best Comedy Show award at the 2017 United Solo Theatre Festival, New York, Kate Perry brings her sketch comedy show The Very Perry Show to the Greater Manchester Fringe. Following huge successes at the Edinburgh Fringe, the San Francisco International Festival, the United Solo Theatre Festival in New York and seen at theatres across London and Ireland,
The Very Perry Show, visits Manchester for the first time with three shows at 53Two from 24th - 26th July. The preceding week Perry will delight audiences at the Buxton Fringe from 17th – 18th July. Writer and actor Kate Perry has been enthralling BBC Radio 4 listeners and theatregoers internationally with her monologues of comedy treats.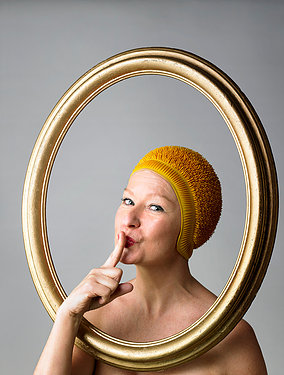 Featuring a wooden spoon, a pair of goggles and a can of WD40, the show is a happy hour of comic monologues inspired by people Perry has 'collected'. Characters include an Amish woman with Shoofly Pie envy, an unhinged documentary maker, a Bolton pigeon fancier, a celebrity obsessed pensioner, a short-sighted butcher and a six-year-old 'entertaining' a captive audience on a long-distance flight.
Kate is originally from Dungannon, Co. Tyrone and now lives in London. While living in San Francisco in the early 1990's Perry developed her one-woman shows No Mate For The Magpie and My Name is Kate Perry and I've Been Drinking and toured them in the US and Ireland. She returned to Ireland to get a Masters degree (with distinction) in Creative Writing at Trinity College, Dublin while she continued to perform on the stage and write for RTÉ, Woman's Hour and BBC Radio 4. Actor Conleth Hill (Double Olivier Award winner, Game of Thrones), Tamsin Greig (Episodes) and Doreen Keogh (The Royle Family) are just a few of the actors who have performed her work.
Buxton Fringe
Date & Times: 17th – 18th July 2018, 8.00pm
Address: The Rotunda Theatre, Venue 33k, Pavilion Gardens, Buxton, SK17 6BE
Tickets: £12/ £9 Conc.
Box Office: https://rotundatheatre.com/product-page/the-very-perry-show
Manchester Fringe
Date & Times: 24th – 26th July 2018, 9.30pm
Address: 53Two, 8 Albion St, Park Avenue Car Park, Manchester, M1 5LN
Tickets: £10/£8 conc.
Box Office: www.greatermanchesterfringe.co.uk