Award winning playwright and songwriter Lizzie Nunnery is back To Have to Shoot Irishmen billed as a new play with songs
Her last play Narvik won the Best New Play Award at the UK Theatre Awards, and this new work is inspired by the true murder of Irish pacifist Francis Sheehy Skeffington by a British soldier during the Easter Rising in Dublin in 1916.
Nunnery says she is exploring fractured national identity and the chaotic legacy of British military intervention. It will open at Omnibus Theatre from the 2nd – 20th October and tour until 6th November.
To Have to Shoot Irishmen explores the events around Sheehy Skeffington's death during the Easter Rising in Dublin in 1916. While his rebel friends were out with guns seizing public buildings, and declaring a free Ireland, Skeffington was walking the streets calling for peace and preventing looting.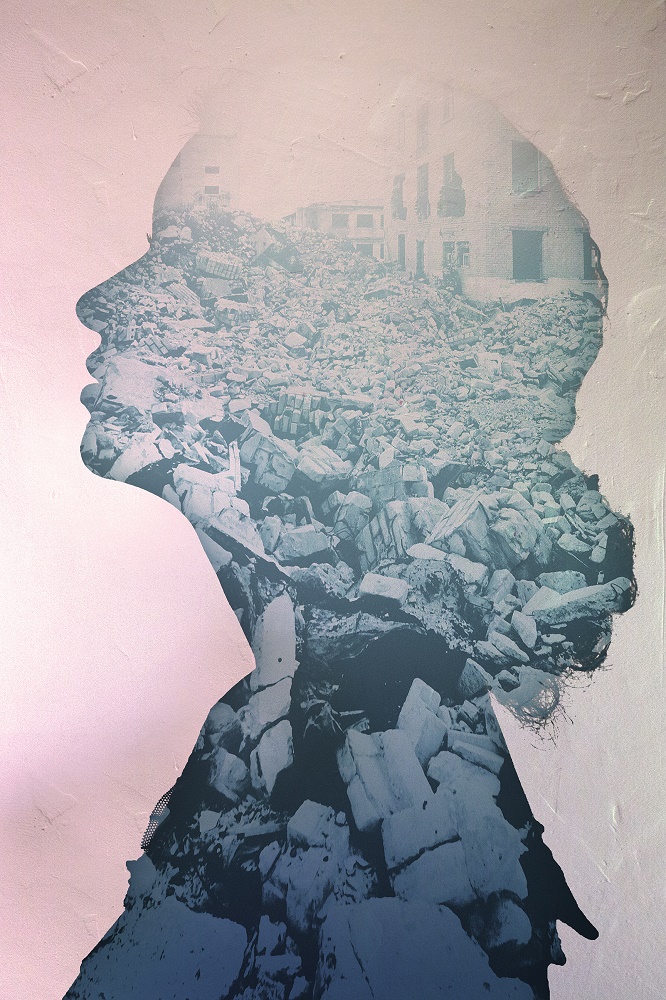 While crossing a bridge Frank was pulled from the crowd, arrested without charge, held for two days then executed under orders from British soldier, Captain John Bowen Colthurst.
The new play conjures the shattering impact of those events on his wife and feminist activist Hanna, on William the teenage soldier who guarded Frank, and on Vane the rebellious commander who bears the news of Frank's death to Hanna.
The production will merge fictionalized scenes with historic document, and traditional songs with original music and movement, to create a performance that interrogates history to ask vital contemporary questions.
"To Have to Shoot Irishmen has been a long-term labour of love," says Lizzie Nunnery. "In 2007 I stumbled upon the history of Frank and Hanna Sheehy Skeffington and from that moment they wouldn't stop talking to me.
"I was captivated by their political passion, their personal story and their own writing. They were true trailblazers as pacifists, socialists and feminists. The horrific circumstances of Frank's death in Dublin in 1916 say so much about the brutalising effects of militarism and Britain's chaotic intervention with other nations.
"This is a play about Britain and Ireland, but it speaks of so many other conflicts, of so many acts of silencing. It's a resonant story for our times that I had to tell."
Tour dates
Tue 2nd – Sat 20th October, 7pm. – Omnibus Theatre
Box Office: Tel: 020 7498 4699, Email: This email address is being protected from spambots. You need JavaScript enabled to view it.
Online: www.omnibus-clapham.org
Fri 26th - Sat 27th October at 7.30pm- Liverpool Everyman Theatre
Box Office: Tel 0151 709 4776 / www.everymanplayhouse.com
Tue 30th October at 8pm – Marlowe Theatre, Canterbury
Box Office: Tel 01227 787787 / www.marlowetheatre.com
Thu 1st - Fri 2nd Nov at 8pm- Theatre Severn, Shrewsbury
Box Office: Tel 01743 281281 / www.theatresevern.co.uk
Mon 5th November at 7.30pm - Mumford Theatre, Anglia Ruskin University, Cambridge
Box Office: 01223 352932 / www.anglia.ac.uk/mumfordtheatre
Tue 6th November at 8pm - The Arts Centre at Edge Hill University, Ormskirk
Box Office: 01695 584480 / www.edgehill.ac.uk/artscentre