Dracula is one of the most universally iconic novels ever written. A monumental, genre defining classic that is known the world over. Dracula remains the father of all vampire tales and this autumn an all new production sees the bloodthirsty tale resurrected as part of a nine-week tour, set to receive its most terrifying staging ever.
A Touring Consortium Theatre Production in association with the Everyman Theatre and Ewing Entertainment, it receives its World Premiere on Friday 28th September 2018, then goes to visit: Theatre Royal, Nottingham; Churchill Theatre, Bromley; Hull, New Theatre; King's Theatre, Edinburgh; Darlington, Hippodrome; Blackpool, Grand Theatre; Wolverhampton, Grand Theatre; and the Alhambra Theatre, Bradford.
Sexy, dark and thrilling, this brand-new stage adaptation of Bram Stoker's classic tale of obsession and horror is brought to opulent and irresistible life in a contemporary interpretation that includes all the definitive characters. Ben Hart's incredible illusion design will create an atmosphere of spine-chilling fear as audiences are shaken to their very core.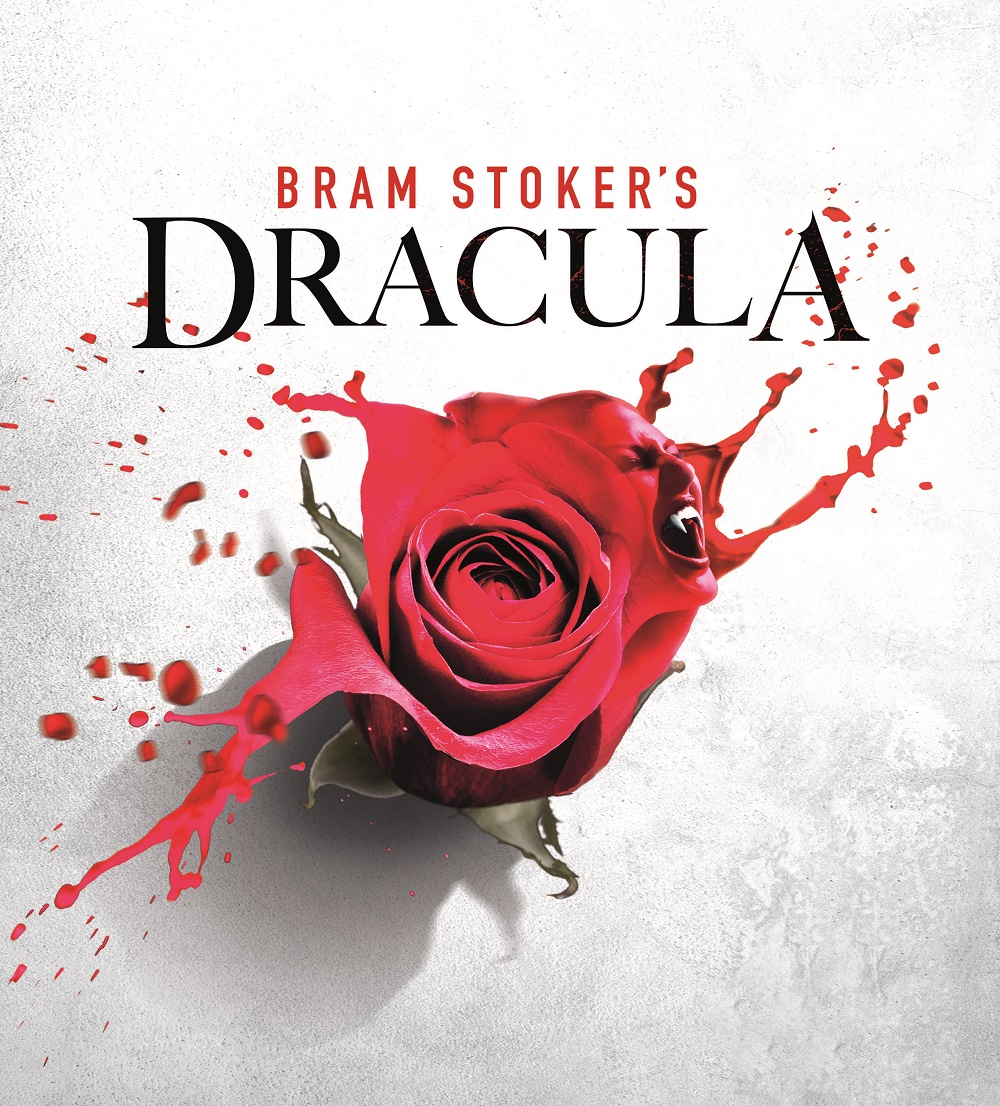 Completely re-imagined by an exciting creative team, discover the story that started them all. In Transylvania, enter the castle of Count Dracula and his three brides. The Count, who feeds on the elixir of young blood to look youthful, will take you on a deliciously evil ride as he pursues his victims and encounters Jonathan Harker, Professor Van Helsing and Dr. Seward along the way.
Emotionally fulfilling, utterly terrifying, spellbindingly addictive, will this Dracula ever die?
Bram Stoker's Dracula was first published in 1897 and has since been made into countless radio, TV and Hollywood films. Inspiring the recent resurgence in vampire mania and the Twilight movie series, Dracula on stage will be a must-see.
"There was a deliberate voluptuousness that was both thrilling and repulsive. And as she arched her neck she actually licked her lips like an animal till I could see in the moonlight the moisture then lapped the white, sharp teeth. Lower and lower went her head. I closed my eyes in a languorous ecstasy and waited." Bram Stoker, Dracula
Dracula is produced by Matthew Gale who returns to The Touring Consortium and renews his professional relationship with Jenny King who has adapted the Novel for the stage which is her first play. Their longstanding professional relationship includes successful collaborations with The Railway Children (Waterloo Station and Toronto) which won an Olivier Award for Best Entertainment, Slava's Snow Show (Southbank Centre and Touring) and with Mark Goucher Chorus Line (Palladium) and the UK tour of Hairspray.
The Touring Consortium Theatre Company, is a collaborative partnership with seven regional large-scale touring theatres for whom recent productions include Regeneration, Of Mice and Men and Tale of Two Cities.
Dracula will be brought shockingly to life with Illusions courtesy of Ben Hart, magician and illusion designer. The Magic Circle's Young Magician of the Year (2007) designs extensively special effects for theatre, film and television. Recent theatrical credits include Fanny and Alexander (Old Vic); A Christmas Carol (RSC); and The Exorcist (West End).
Eduard Lewis directs this terrifying new adaptation which is designed by Sean Cavanagh and lit by Ben Cracknell. Cleo Pettitt is Costume Designer and Music and Sound design is by Paul Ewin with Sara Green as Movement Director.
Full casting to be announced.
Age Guidance; 16+
AUTUMN 2018 TOUR DATES
Everyman Theatre Cheltenham
Fri 28th September – Sat 6th October 2018
Box Office 01242 572573
Theatre Royal Nottingham
Tues 9th – Sat 13th October 2018
Box Office 0115 989 5555
Churchill Theatre Bromley
Tues 16th – Sat 20th October 2018
Box Office 020 3285 6000
Hull New Theatre
Tues 23rd – Sat 27th October 2018
Box Office 01482 300 306
King's Theatre Edinburgh
Tues 30th October – Sat 3rd November 2018
Box Office 0131 529 6000
Darlington Hippodrome
Tues 6th – Sat 10th November 2018
Box Office 01325 405405
Blackpool Grand Theatre
Tues 13th – Sat 17th November 2018
Box Office 01253 290 190
Wolverhampton Grand Theatre
Tues 20th – Saturday 24th November 2018
Box Office 01902 429 212
Alhambra Theatre, Bradford
Tues 27th November – Saturday 1st December 2018
Box Office 01274 432 2000