The ensemble cast of Mamma Mia! landed in Manchester during the hottest spell of this Summer's heatwave and as you would expect from performing night after night in a high-energy musical, the dancers from the hit show were very much feeling the heat.
Luckily for them, Manchester's Victoria Baths is just down the road from the theatre and offered the eight dancers the perfect chance to chill out and cool down in-between performances.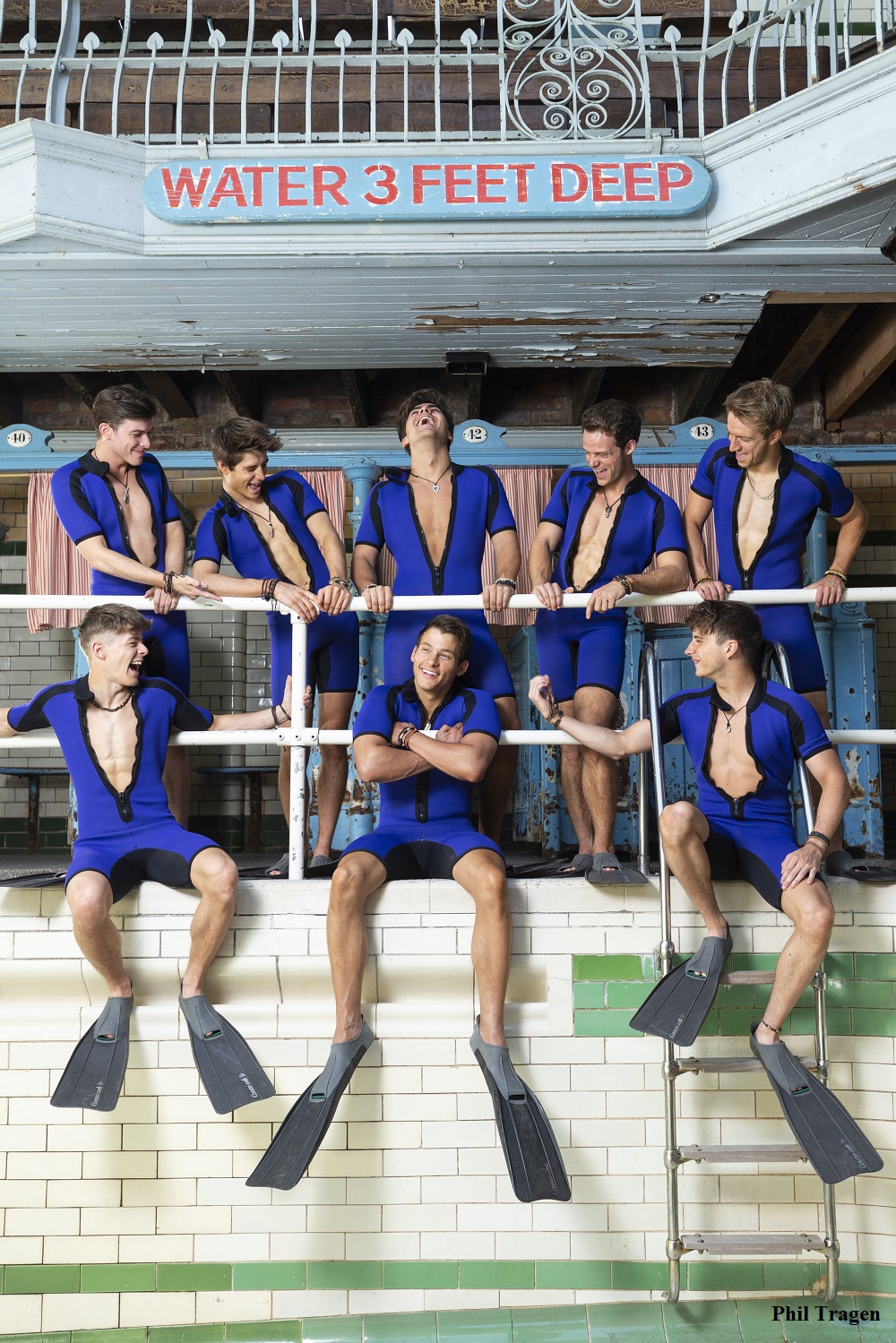 Posing for photos in their wetsuits and flipper costume as seen in the show, the cast had fun hanging around the magnificent Gala Pool and were all smiles for the cameras as they squeezed into the traditional changing cubicles which are lined up alongside the poolside.
The dancers even had a chance to practice their moves at the bottom of the newly-restored pool – but luckily for them, the pool was empty and their costumes remained dry and ready for the evening's performance!
Described as 'the most splendid municipal bathing institution in the country' when the historic building opened its doors in 1906, Victoria Baths was built of the highest quality materials with many period decorative features including stained glass, terracotta tiles and mosaic floors.
Victoria Baths has today been partially restored, thanks to £5m in total which has been raised from a number of sources, by far the biggest being a grant from Heritage Lottery Fund which came to Victoria Baths as a result of winning BBC's Restoration programme in 2003.
MAMMA MIA! is showing at the Palace Theatre until 14th July. For tickets and latest availability, visit www.atgtickets/manchester or call 0844 871 3019.