A squad full of experienced actors and some new signings have been announced for football play And Did Those Feet which is the first play in the Octagon's yearlong Out and About season.
Former Artistic Director David Thacker returns to bring back Bolton's most famous football story to the Macron Stadium where Bolton Wanderers now play from 21st October – 1st November.
The Octagon team are spending the next year on the road at venues round the Bolton as their city centre space undergoes a multi-million pound refurbishment.
This play was originally produced for the 40th anniversary of the Octagon, written by Bolton writers Les Smith and Martin Thomasson, and directed by Mark Babych in 2007 and 2010.
Set in the build up to the 1923 FA Cup Final that reaims the most unmissable football game in Bolton history.
Wanderers took on West Ham United at the new Wembley stadium in a match that entered fotball folklore when a policeman on a white horse famously managed the crowds who spilled over onto the pitch. And Did Those Feet follows how a group of Boltonian who are transformed by eleven men in white shirts on an unstoppable march to Wembley.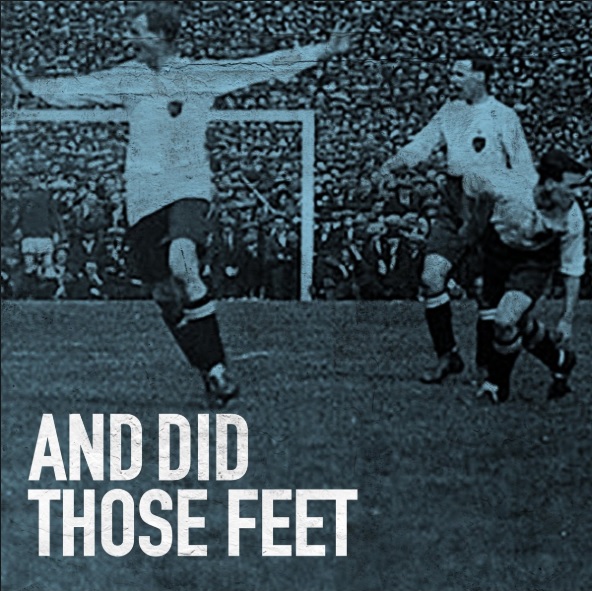 The cast includes Martin Barrass back at the Octagon for the third time to play Bob, a local newsagent so determined not to miss the match he walks 212 miles from Bolton to Wembley in clogs.
Playing young Jim who works in Bolton town hall and dreams of revolution will be John Askew with Familiar faces to Octagon audiences. Colin Connor and Barbara Drennan playing Hilda and Alf who are the parents of WW1 soldier, Billy. Colin Connor and Barbara Drennan won Best Actress and Best Actor at the Manchester Theatre Awards 2015 for their performances in A View From The Bridge directed by David Thacker.
Nathan Ives-Moiba returns to the Octagon after being nominated Best Newcomer Manchester Theatre Awards for Tull in 2014. Playing Ted and Martha, bride and groom to be who have a wedding day that clashes with the big final,are Ciaran Griffiths and Helen O'Hara, who return to the Octagon after making their Bolton debuts during the 50th anniversary season of the Octagon.
"And Did Those Feet is a love story. It's about a group of passionate Wanderer's fans and their love of football. It's also about a young couple planning their wedding in times of great austerity and hardship," says David Thacker.
"It's about the love of parents for their young son who was tragically killed in WW1. And, it's about two brothers whose love is tested by their political views. But most of all it's a play rooted in its love for Bolton and its people.
"We are bringing the play to Bolton's home of football. I'm sure those who have seen the previous production will enjoy seeing the play performed overlooking the Macron pitch and Stadium. For those who have never seen it, I hope this setting will give the play a wonderful atmosphere."
For more information visit https://octagonbolton.co.uk/whats-on/theatre/and-did-those-feet/
Set & Lighting Designer Ciaran Bagnall
Video Designer Stanley-Orwin Fraser
Composer Arun Ghosh
DSM Sophia Horrocks
Movement and Associate Director Lesley Hutchinson
Sound Designer Andy Smith
DATES: Sun 21st October – Thu 1st November
TIMES: Evenings: 7.30pm (7pm Sun 21st Sat 27th & Sun 28th October). 2pm Matinees: Wed 24th & Sun 28th October.
BSL 25th October AUDIO DESCRIBED 31st October CAPTIONED 30th October
TICKETS: £13 - £28.50
BOX OFFICE: 01204 520661 Online: https://octagonbolton.co.uk/
VENUE: Lion of Vienna Suite – Macron Stadium