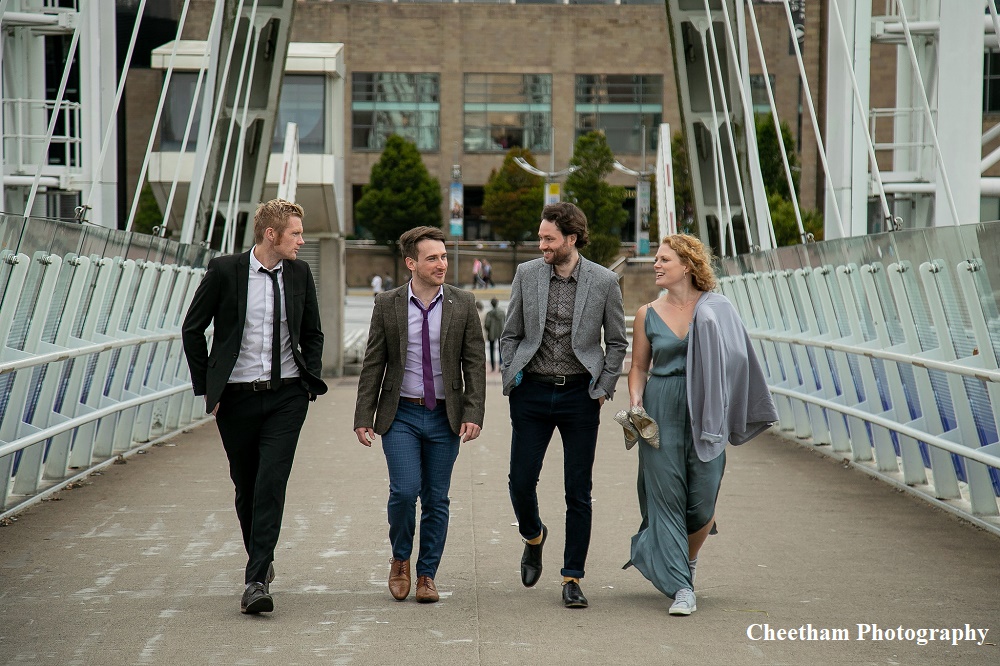 Green Carnation Company announce the cast for their debut production of Alexi Kaye-Campbell's stunning play about gay identity and pride across parallel timelines.
Ahead of rehearsals starting in September, cast has been announced for Green Carnation Company's debut production of Alexi Kaye Campbell's The Pride at Hope Mill Theatre in Manchester this October.
Switching between alternate timelines set in 1958 and 2008, The Pride follows a love triangle between three characters and the different routes their lives could take, dependent on the decade they were born in. Deeply moving and with a razor sharp-wit, this debut play from Alexi Kaye Campbell examines changing attitudes to sexuality, looking at intimacy, identity and the courage it takes to be who you really are. It celebrates the ideals of gay pride and challenges ideas of shame and the worth we put on ourselves.
Director Dan Jarvis says "As we move past the anniversary for the decriminalisation of homosexuality in England and Wales, the relevance of this phenomenal play seems more striking than ever. Whether they inhabit the 1950s or modern day, these characters are so human and identifiable and are all searching for a way out of loneliness. Their need to find a connection that allows them to feel pride in themselves is something we can all relate to."
Simon Hallman (Warrington) plays Oliver, in the 1950s portrayed as a quietly confident gay writer paralleled by his modern day counterpart who is a self-destructive whirlwind of casual sex and witty one-liners. Gareth George (Stockport) plays Philip who in both time periods plays the object of Oliver's affection, both as an adulterous husband in the 1950s and as his boyfriend in the modern day. Joanna Leese (Cheetham Hill) plays Sylvia, who in both time periods is fated to always introduce Oliver and Philip to each other, but longs for her own freedom and independence. Joining the trio is Alex Thompson (Frodsham) whose multiple roles include a comic rent boy with a taste for dominance, a laddish sports editor and a psychiatrist.
The production will work with recent LIPA design graduates Frankie Gerrard and Joe Roberts to create a shifting, ethereal, colour-saturated production that pays homage to the subtly queer cinema of Todd Haynes and Tom Ford. It is directed by North West Theatre Director Dan Jarvis, and produced by Associate director Dan Ellis. Green Carnation Company is co-founded by Dan Jarvis and Dan Ellis.
The Pride runs at Hope Mill Theatre from Tue 16th – Sat 20th October.
The Pride is written by Alexi Kaye Campbell and is an amateur licensed production in association with Nick Hern books.
Green Carnation Company are a new theatre company dedicated to producing high quality productions that tackle contemporary issues affecting the LGBTQ+ community.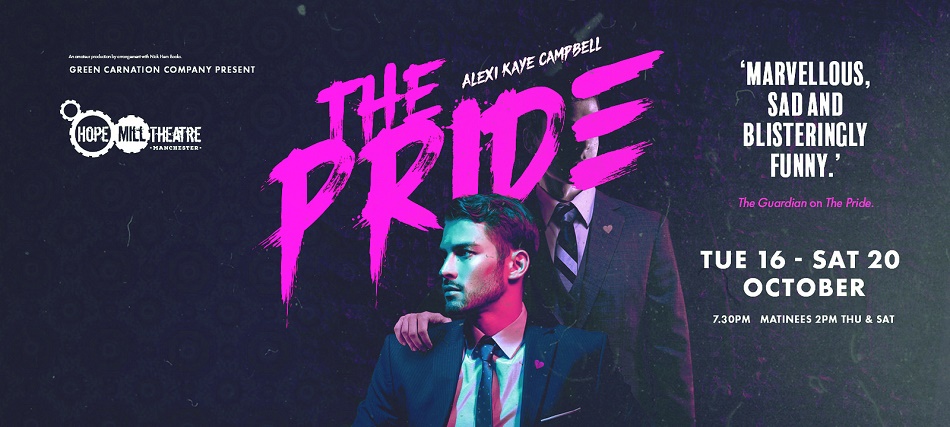 Listing information
Green Carnation Company presents
The Pride
By Alexi Kaye Campbell
Hope Mill Theatre, Manchester
Tue 16th – Sat 20th October 2018
7.30pm & 2.30pm matinees on Thu & Sat
Tickets: £17 / £12 concession – with preview price for Tue 16th of £12 / £10 concession