Radio drama Partition returns to Leeds Playhouse this October ahead of a run at Bradford Alhambra before heading off on a tour of Leeds schools.
The radio drama, written by local writer Nick Ahad performed live last year to commemorate the 70th anniversary of the violent partition of India which cost thousands of lives.
As Muslim Saima and Sikh Ranjit prepare for their wedding it might not happen as historical wounds and division hang over the couple's union. Ahad uses this important milestone in the couple's lives to explore the tensions in this present day union.
Partition was such a big hit with audience last time it was performed at the Playhouse because it powerfully reflects on the divisive memory and painful legacy of India's partition that still persist over 70 years on.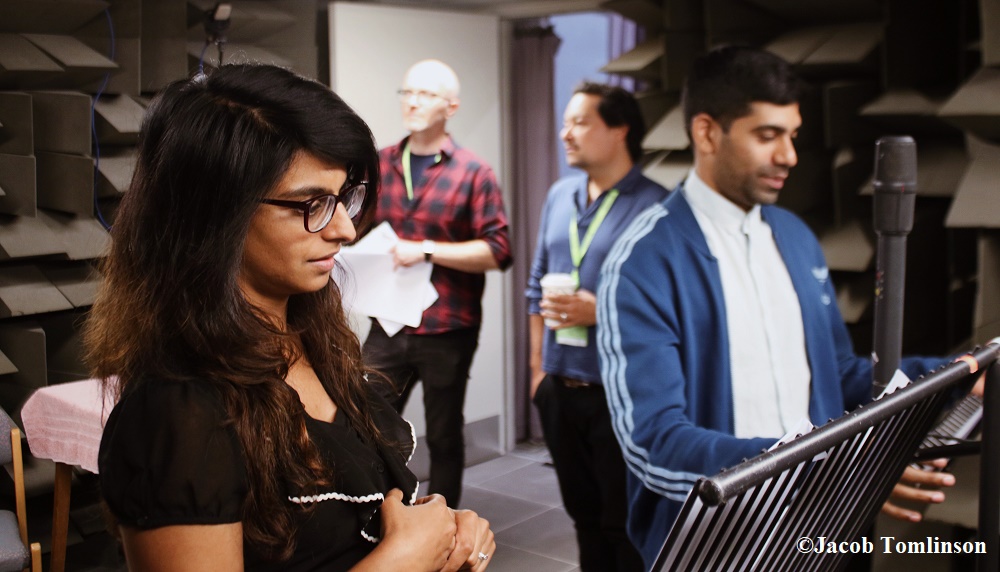 Selected performance will be open to members of the public sharing this often overlooked historical story with audiences across West Yorkshire, many of whom have personal links to the events Ahad writes about.
With Partition, I knew I wanted to tell a story that would engage an audience while giving an insight into one of the most painful moments of the story of the Asian subcontinent and the relationship Britain has with India, Pakistan and Bangladesh," says Nick Ahad.
"The way audiences reacted, taking in the stories of the contemporary British Asian couple and the stories of their families that brought them to the moment when we meet them, was incredibly moving. That Partition is returning to Leeds Playhouse and Bradford Alhambra, allowing young people to witness the story is a privilege and important beyond words.
As the saying goes, unless we learn the lessons of history, we are condemned to make the mistakes of the past, and if we don't know where we come from, how can we know where we are going?"
Partition is in Leeds Playhouse's Pop-Up theatre 6th – 10th November. Box office 0113 213 7700. Book online www.leedsplayhouse.org.uk
The Studio, Bradford Alhambra 13th – 15th November (Performances only for schools on 13th November). Box office 01274 432000. Book online www.bradford-theatres.co.uk