Panto legend Berwick Kaler is back for his 40th year as York Theatre Royal's Dame in the appropriately title The Grand Old Dame of York…..oh yes, he is.
It's hard to think Berwick started off playing villains in commercial pantomimes before first donning on a wig and frock playing one of the Ugly Sisters in York Theatre Royal's 1977 panto. Just for a context that was the year of the Queen's Silver Jubilee and a world with no internet.
His traditional opening words "Me babbies, me bairns" have become his catchphrase, along with his habit of hurling Wagon Wheels into the audience and handing out bottles of brown ale.
An absence of plot has become one of the hallmarks of his scripts. "Plots are for cemeteries," Berwick once joked. The theatre's Artistic Director Damian Cruden co-directs the show trying to keep a lid on the onstage chaos.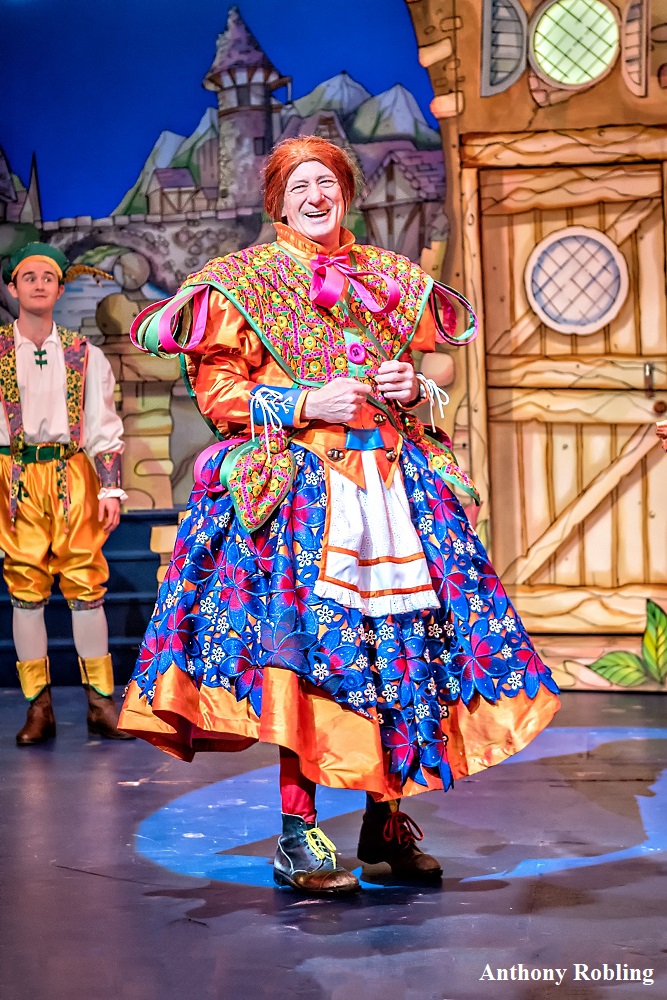 "I'm delighted to have a company that reflects the traditions of our York Pantomime as it mixes the old with the new, the familiar with the contemporary and the living with the dead," says Damian.
"In this celebratory year of our very own ancient Dame we are delighted to welcome some much younger actors to help Berwick, Martin, David and Suzy on and off the stage.
"Once again we await any sign of a plot for our ensemble of actors to get to grips with but we know that after 40 years of service our Dame fully intends upon maintaining standards set over the years, so we will all still be wondering at the end of the night…. just what did happen?
Berwick will be joined by regular York panto family members Martin Barrass, David Leonard, Suzy Cooper and AJ Powell who between them they have clocked up 100 years in York panto appearances.
Jake Lindsay steps up from the Ensemble to join the regular cast. This year's Ensemble is led by Danielle Mullan with Scott Wallace, Charleigh Webb and Cameron MacDonald all returning to the line-up.
But as always the final word goes to Berwick who has taken his place in the pantheon of all-time great Dames.
"For forty years the panto team and I have shared laughter with the most loyal audience on the planet. To this day I haven't a clue where we went right!"
The Grand Old Dame of York runs at York Theatre Royal from Thursday 13th December to Saturday 2nd February. To book www.yorktheatreroyal.co.uk or 01904 623568