Paul Clarke our Yorkshire Editor has chosen his top three shows of 2018. Do you agree with his choices?
It's been another strong year for theatre in Yorkshire. The big news was West Yorkshire Playhouse became Leeds Playhouse, and then closed its doors for a year to complete a much needed multi-million pound refurb. Artistic director James Brining and his team have kept going in a pop up theatre with an acting ensemble who will stay there for a year already showcasing what they can do in a visceral, funny revival of Road and a pertinent Europe. The pop up was also home to Charley Miles splendid two-hander Blackthorn, Selina Thompson's provocative Salt and a timely revival of Nick Ahad's Partition.
Leeds Grand Theatre continues to attract the very best touring productions of West End shows with Motown the Musical, Wicked and Jersey Boys all packing them in. They also had a world premiere of Fat Friends: The Musical by Kay Mellor, and staged a smart reworking of Gary Barlow and Tim Firth's Calendar Girls the Musical. Northern Ballet's spectacular festive extravaganza, The Nutcracker, in this magnificent theatre was another five star winner.
This year was also a welcome opportunity to get out of conventional theatres with the highlight being an intimate version of Alan Bennett's A Lady of Letters in a suburban living room in North Leeds. Freedom Studios' harrowing When We Were Brothers was staged in a dank Bradford rock club and Red Ladder's stripped down version of The Damned United in a working man's club sparked a tense post show Q and A with the cast.
This year North West End built on our relationship with Bolton Octagon. They are another theatre who are homeless as their town centre space is being radically reconfigured. They went out with a bang getting the audience on buses for a promenade version of Summer Holiday. They also created an intriguing Gulliver's Travels as the audience promenaded round a local park before taking over a corporate suite at Bolton Wanderers' ground for the moving football drama And Did Those Feet.
So picking a top three has been tough but these are best of the best.
Mother Courage – Red Ladder at Albion Electric Warehouse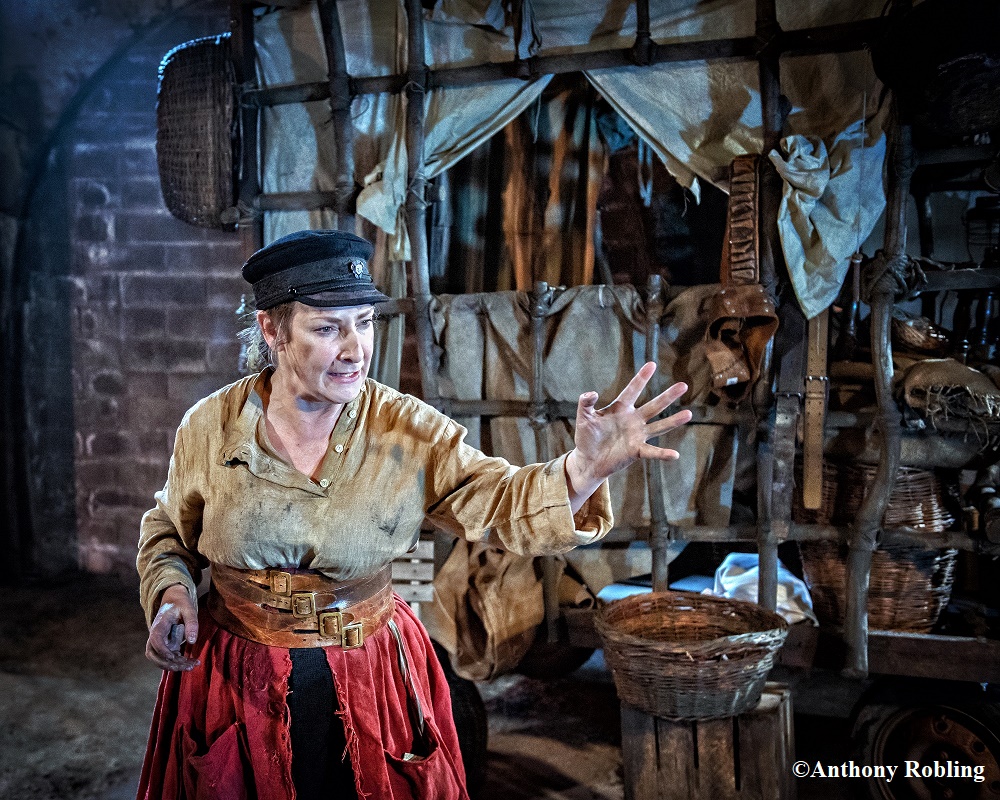 By some distance the most thought provoking and bold piece I saw all year. Artistic Director Rod Dixon took the audience on a gruelling tour of a grim cellar in Leeds following Mother Courage's tatty wagon to give the audience some sense of the madness of war, and what refugees have to endure as they flee for their lives. Dixon's brave direction of a strong cast was lit up by Pauline McLynn – aka Father Ted's Mrs Doyle – who brought a real, albeit warped, humanity to the title role. A great actor right at the top of her game in a production that really attacked all of the audience's senses.
A Christmas Carol at Leeds Playhouse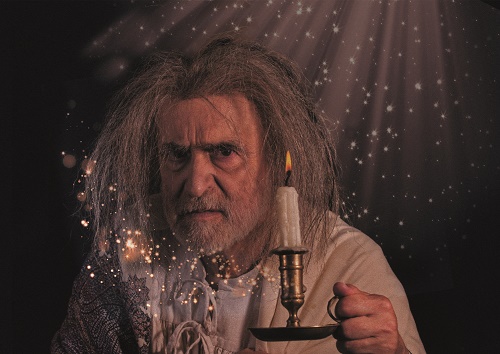 Following the growth of the Playhouse's acting ensemble has been a fascinating process and they came of age in this dark, but hugely entertaining, version of a venerable classic. Veteran Robert Pickervance put in a career defining turn as Scrooge and Elexi Walker's Ghost of Christmas Present was a hoot. All the ensemble were on it making the most of Deborah McAndrew's typically smart adaptation which transported the action to a canal side warehouse in Leeds. Amy Leach remains one of our best directors using every inch of Hayley Grindle's clever set which acted as an extra cast member.
Mia: Daughters of Fortune at Live Art Bistro, Leeds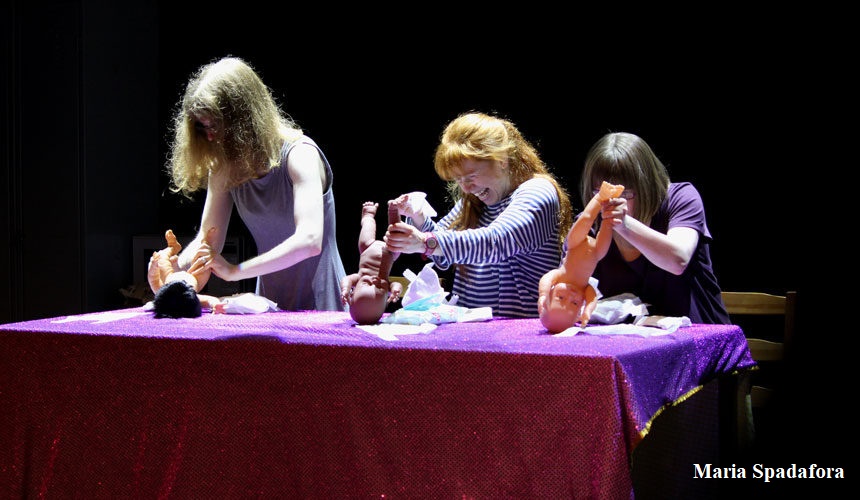 Some productions stay long in the memory because they make you look at the world in a different way, which this one did. Bradford based Mind the Gap have been pioneers in supporting actors with learning disabilities learn their craft, and four of their star performers Anna Gray, Joanne Haines, Alan Clay and Alison Colborne were on top of the their game in a multi-media blitz interrogating the idea of learning disability and parenting. I'm still haunted by the fact that parents with a learning disability have a 90% chance of having their child removed from them. Mia was powerful, pertinent and beautifully acted.