Meighan Youth Theatre (MYT) Productions return to the Altrincham Garrick Theatre in Altrincham for the first of two visits in 2019. For just two nights only they are presenting Arthur Miller's "The Crucible" on the 29th and 30th March.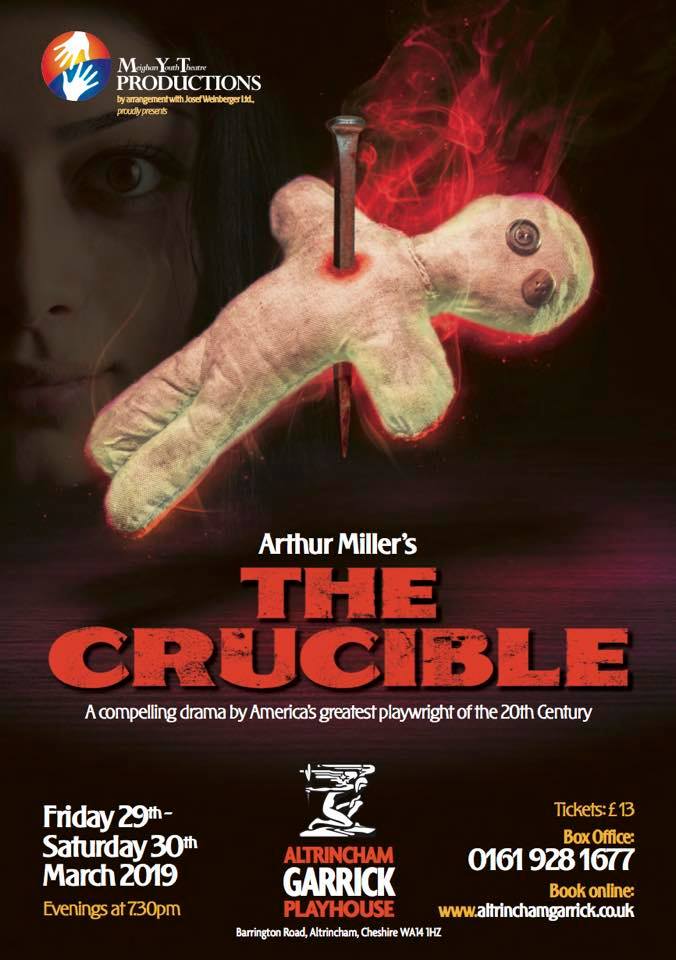 Betty Parris lies in a trance after a childish game spins out of control, and accusations of witchcraft are quickly manipulated by those with something to gain. However, when false allegations reach fever pitch, the devout community of Salem, Massachusetts descends into a cauldron of hysteria, manipulation and paranoia it can never return from.
Written in the 1950s when the insidious fear of communism gripped America, 'The Crucible' is a devastating portrayal of the human cost of tyranny and vengeance.
Arthur Miller's (Death of A Salesman, A View From The Bridge, All My Sons) masterpiece 'The Crucible' is an intense and timeless work inspired by the 1692 witch trials in Salem, Massachusetts and is brought to life at Altrincham Garrick Playhouse by MYT Productions as part of MYT'S 10th Anniversary Season.
Tickets for this will sell out so book today at http://www.altrinchamgarrick.co.uk/shows/the-crucible-myt-production/