There really is something for everyone at the contemporary Barnsley arts centre with over 50 new shows including exhibitions, theatre, comedy, music, dance, family, circus and events.
Spring/Summer 2019 will see the return of some of The Civic's most popular shows such as: Comedy Club 4 Kids which was a sell-out hit last year; the fantastically fun Sing-a-long-a showing of The Greatest Showman which comes complete with a fun bag of prop; and Puss In Boots, the latest ballet for children by Northern Ballet as featured on Cbeebies. There will also be the much anticipated appearance of Sir Ian Mckellen who sold out the venue in just over an hour.
Never ones to accept the status quo or shy away from a challenge, there will be some clever and thought provoking theatre including: a hilarious cabaret musical about depression A Super Happy Story (about Feeling Super Sad); an international performance event where participants speak out to those in a position of trust or authority who don't want to hear it Truth to Power Café; and Medea Electronica, an electrifying live gig retelling the Greek tragedy, Medea.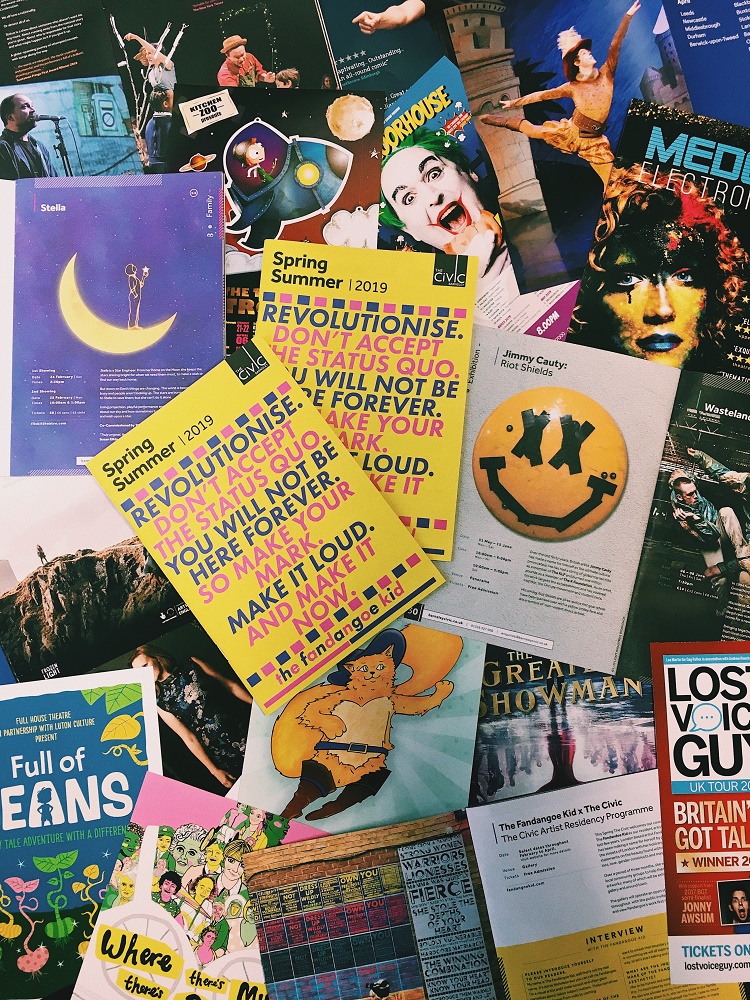 There's going to be plenty of laughs, especially in April when it's time for April Fools Barnsley Comedy Festival including Gary Delaney, Carl Hutchinson, The Noise Next Door, Kate Fox and Barnsey's own Toby Foster to name just a few. The rest of the year will be full of laughter too with the likes of Mark Watson, Lost Voice Guy, Scummy Mummies, Tom Stade and Justin Moorhouse gracing The Civic stage.
Audiences can treat all their senses, with the extraordinary circus, dance and music performances: an inspiring, authentic, raw and heart-warming circus performance As a Tiger in the Jungle; Gary Clarke returns with a newly commissioned dance piece, Wasteland. A sequel to the much loved Coal, this show follows the illegal rave scene of the 1990s and features community choirs, brass musicians, projections and a brand new sound score.
Music fans can look forward to: a celebration of one of the UK's most original and successful groups in The Lindisfarne Story; a nostalgic trip back to the 60s and a chance to sing and dance along with Twist and Shout; four times BBC Radio 2 Folk Awards nominees, Megson and much more.
There's going to be lots of excitement in the Gallery, as throughout February to April it plays host to The Civic's new artist in residence and cover artist. The Fandangoe Kid (real name Annie Nicholson) will be creating work with the local community and exhibiting in the gallery and around town. This London based artist has been making a name for herself by plastering the streets of London with her bold and moving statements of beauty found within trauma of loss and love. Later in the year the Gallery will be filled with pieced from the world renowned artist, Jimmy Cauty and the summer exhibition will be a photographic exhibition Visible Girls: Revisited by Anita Corbin which explores female adolescence and identity.
For family audiences there will be plenty to keep children of all ages busy, from the littlest babies to the most difficult to please teens. Starting at the younger scale, we have Opera for Babies, an interactive musical adventure that offers playful and creative first opera experience for babies and toddlers. Then for a completely different music experience we have Family Rave, a disco especially for families with little ravers complete with lighting, child-friendly bangers, singing, parachute fun, bubbles, snow machine, messy sensory play and craft area.
Nursery and school aged children will enjoy lots of wonderful storytelling that rocket them out of this world, such as Tin Foil Astronaut, a cosmic adventure into outer space and Stella about a girl who lives on the moon. Of course, we'll also have new takes on classic stories with Jack and The Beanstalk and Snow White, Red Rose, Brown Bear, being just two of our fantastic fairy tales for families.
Most family shows happen on Sundays, with tickets usually £5
Older children and the young at heart will enjoy the playful theatre we have, Journey to the Impossible, a retro-futuristic adventure for all the family, Intronauts, the story of a tiny submarine traveling through the human body and Unmythable, three Greek myths in one show including legendary heroes and psychotic dragons.
Throughout the year The Civic are proud to continue their support of new and emerging artists with their CARP (Civic Artist Residency Programme) and are currently looking for new artists who fit the bill. CARP is a flexible programme aiming to support artists in the process of creating work and experimenting with new ideas. Many CARP artists appear in the regular 'pay what you decide', Civic Scratch night which is a chance for performing artist to try our ideas in front of a live audience. The artist support continues to NewWorkWeekend where 4 new works will be shown over 2 nights. 3 of the artists in this year's NewWorkWeekend are previous or current CARP artists. Tickets for this fantastic event start at £8 for two shows and include a slice of pizza.
Apply for CARP online at www.barnsleycivic.co.uk/join-in/vacancies
Autumn 2019 will see The Civic celebrating ten years since opening, with lots of special events currently being planned. A boost in funding from the Esmée Fairbairn Foundation, and a new Community Engagement role starting this spring will make this an exciting year for the organisation.
"We have decided to present an artistic programme that celebrates us, the power of self-expression and what it is to be Northern… There is something for everyone this season, an opportunity for all to enjoy, reflect and connect" Helen Ball, CEO
Make sure to be part of something extraordinary. Pop into The Civic to pick up a brochure and find out about these events and many more happening in Barnsley.
For more information and to book these events and more visit www.barnsleycivic.co.uk or call the Box Office on 01226 327000.