Pioneering theatre companies Mind the Gap and Walk the Plank have teamed up to create outdoor spectacular Zara featuring a giant baby, 3D projection mapping, a cast of 100 plus and an original music score.
Zara is the product of Bradford based Mind the Gap's Daughters of Fortune project which explores learning disability and parenthood for a mainstream audience.
The projects began with Anna, a forum theatre piece used for research workshops and was followed by Mia a production that has met with critical acclaim, featured at 2017's Edinburgh's Fringe Festival where it was the only learning disability theatre company to perform, and has toured to 24 theatres across the UK.
JoAnne Haines who starred in Mia will take the lead role of Zara, and has been an Artist with Mind the Gap since 2011 appearing in many of the company's national touring productions including Stig of the Dump, Irresistible Treasure Island and Gift. JoAnne has starred in an episode of the BBC daytime soap Doctors, and in 2018 she successfully received her own funding to research and develop a new multi-sensory piece of work called Colour Full.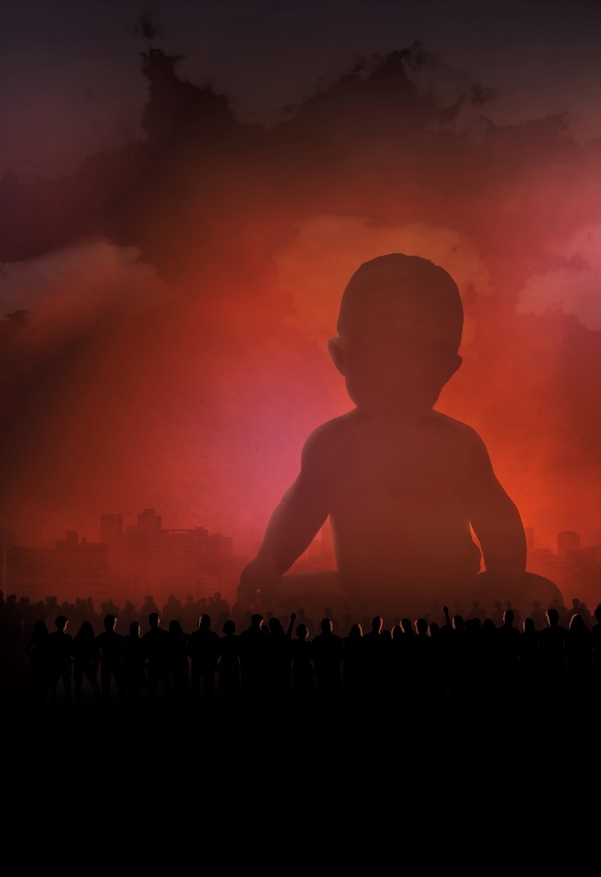 The core cast is made up of professional performers, with and without learning disabilities, plus a local community cast of around 100 in each location.
Zara will be performed in only two venues – Halifax Piece Hall, Yorkshire in April and Geraldine Mary Harmsworth Park, Southwark, London in May.
"ZARA is a huge-impact piece of outdoor theatre that has been four years in the making," says Julia Skelton, Executive Director of Mind the Gap.
"We have brought together an international team of directors, choreographers, producers, designers, technicians, puppeteers, musicians and actors. Right now, there are hundreds of people working on the project in the UK and we are really proud to be the company behind the idea."
Mind the Gap is collaborating with world-renowned outdoor arts specialists Walk the Plank who have created large scale shows for a host of celebrations including the XVIIth Manchester Commonwealth Games and numerous UK and European Capitals of Culture.
"I met Mind the Gap a couple of years ago and knew immediately that we should work with them," says Liz Pugh Creative Producer of Walk the Plank. "
"I was drawn to their work and their ethos; they are bold, inclusive, and are breaking boundaries. Walk the Plank make work in public space in order to reach and engage as diverse an audience as possible, as such we are thrilled to collaborate with a company so respected in the theatre industry and within learning disability arts."
Zara: Daughters of Fortune has a limited run in Yorkshire and London:
The Piece Hall, Halifax - Friday 19th & Saturday 20th April 2019
Geraldine Mary Harmsworth Park (Imperial War Museum) - London
Friday 10th & Saturday 11th May 2019.
Tickets are priced at £8 and book online at www.mind-the-gap.org.uk/productions/zara