We are so incredibly lucky in Manchester to be able to get such fantastic productions stopping at our city; most recently being the first location on the tour for many shows, as we had with 'Bat out of Hell' and with 'Annie' just this week. Now we have something very special coming to the city and it's something that we at North West End are counting the days until it arrives.
The Lincoln Centre Theater production of Rodgers & Hammerstein's The King And I will be performing in Manchester from April 26th till 11th May following its Broadway debut and West End success. We were treated to an exclusive press only performance prior to its first stop on the tour and we are now even more exciting than before.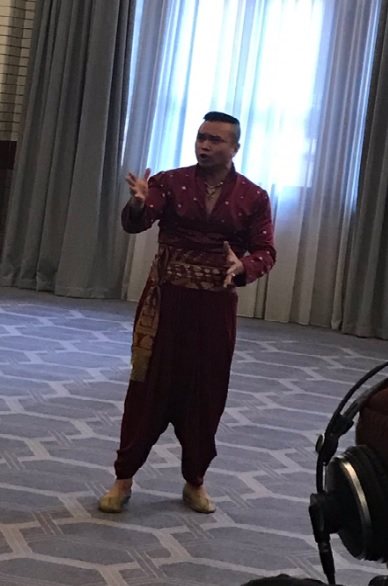 With a cast which is as fabulous as the show featuring Annelene Beechey from the West End and Jose Llana direct from Broadway alongside.
With such a stellar international cast, it's fantastic to see a local young actress; Eva Rose Chong from nearby Warrington making her professional debut as one of the King's Children in this production and it was a real treat to hear her perform 'Getting to Know You' with Annalene Beechey (Anna) and the other Kings Children at the press event.
The west End show received very high praise indeed with audience and critic alike praising this production, so much so it has sold out cinemas around the country with a live screening, now we get the real thing in front of our very eyes. Producer Howard Panter explained: 'The response from London audiences to this multi award-winning production of The King And I was unprecedented and we were overwhelmed with the rapturous applause. We are thrilled that we can now share this wonderful production with theatre lovers up and down the country'.
We have to say, judging from the press performances alone - This production is truly one not to miss and we can't wait to see the full production when it arrives in Manchester on April 26th at the Manchester Opera House. https://goo.gl/4pRuWw