It's tea at four and handbags at dawn as The Queen and Margaret Thatcher collide in satirical comedy Handbagged at Oldham Coliseum Theatre.
Handbagged goes behind the doors of Buckingham Palace to imagine what may have happened at the infamous weekly meetings between The Queen and the former Prime Minster. Talking us through the social and political events of Thatcher's time in office two versions of Queen Elizabeth and two versions of Margaret Thatcher at different stages of their lives comment and contradict each other with hilarious effect as they share their opposing views of Britain's role in the world.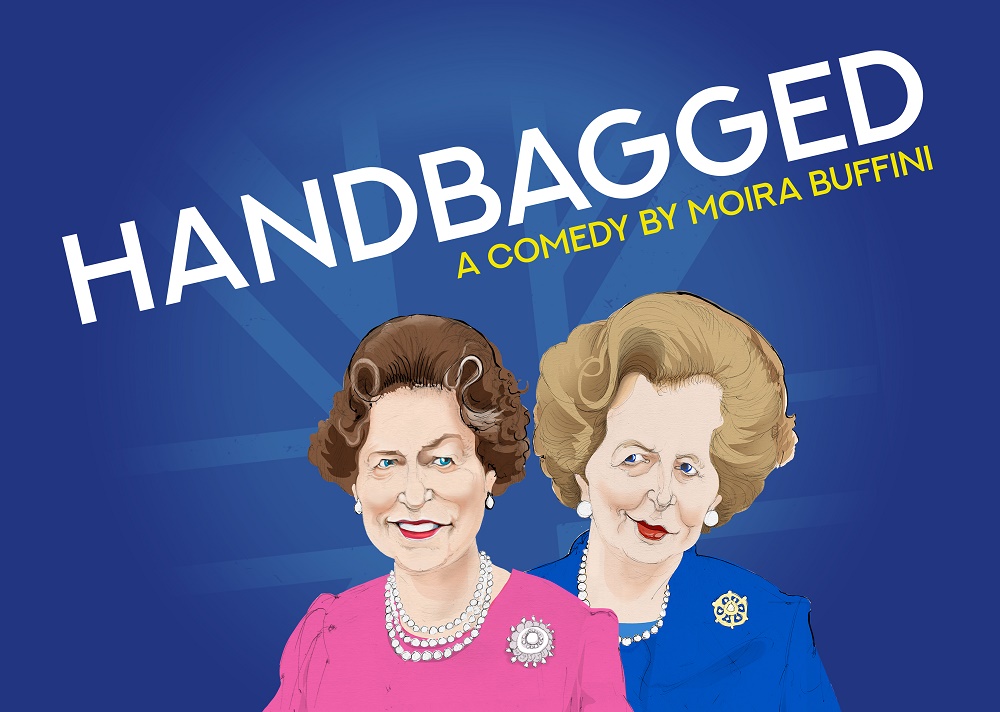 Entertainingly told and packed with mischief and satirical humour, Handbagged premiered in London in 2013 and was nominated for Best Comedy at the 2015 Olivier Awards.
This new production from Oldham Coliseum Theatre, Wiltshire Creative and York Theatre Royal features Susan Penhaligon (The Importance of Being Earnest UK tour; A Fine Romance, ITV) as The Queen and Sarah Crowden (Grantchester, ITV) as Margaret Thatcher and Caroline Harker (Middlemarch, BBC) as a younger version of The Queen and Eve Matheson (May to December, BBC; Coram Boy, Royal National Theatre) as a younger version of Margaret Thatcher.
The cast is completed by Jahvel Hall (Astro Babies, Ovalhouse Theatre) and Andy Secombe (Killing Eve, BBC; Star Wars) who between them play a range of familiar characters including Ronald and Nancy Reagan, Gerry Adams, Arthur Scargill and the Duke of Edinburgh.
Handbagged runs from Tuesday 14th May – Saturday 1st June 2019 at Oldham Coliseum Theatre. Tickets can be booked on 0161 624 2829 or at www.coliseum.org.uk