Old school movie fans will be looking forward to the first onstage adaption of the Hitchcock classic The Lady Vanishes at Leeds Grand Theatre presented by the Classic Thriller Theatre Company,
Hitchcock's 1939 masterpiece has voted one of the best British films of all time telling the tale of socialite Iris who is mystifed when her unexpected travelling companion suddenly disappears. Iris is futher perplexed to find that all the other passengers deny ever having seen her. But with the help of musician Max, she turns detective, and together they try to solve the mystery of why the lady vanished.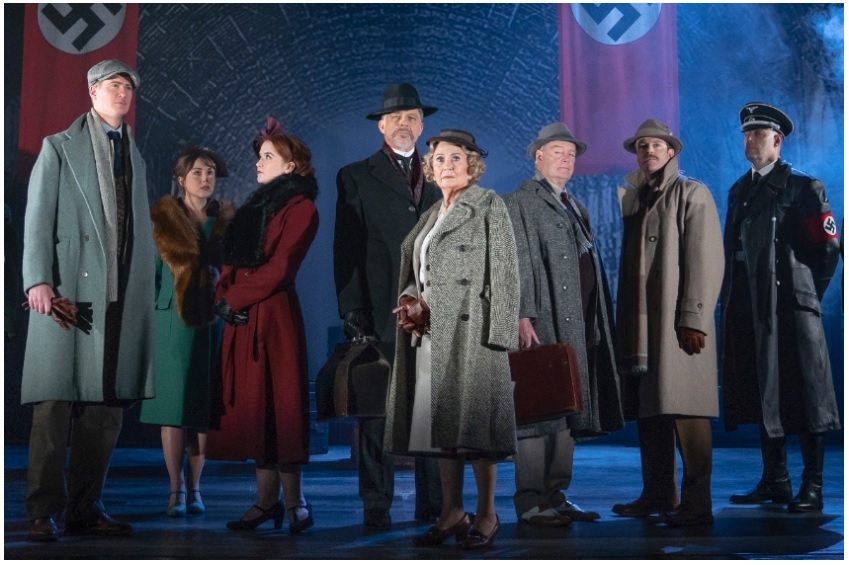 The Lady Vanishes stars Emmy award-winning actress Juliet Mills. Her acting debut was with her father John Mills in the classic war movie In Which We Serve aged just 11 weeks, and more recently, in ITV's primetime hit Wild at Heart she portrayed Caroline DuPlessis' sister, played by her real-life sister Hayley. Other screen credits include the lead in US paranormal drama Passions and her major stage debut was in Peter Shaffer's Five Finger Exercise in which she starred in the West End and on Broadway aged 16.
Joining Mills will be award-winning actor Maxwell Caulfield, who made his name in Grease 2, Dynasty, The Colbys. Caulfield made his Broadway debut in J.B. Priestley's An Inspector Calls and his West End stage debut as Billy Flynn in Chicago. The cast also features former Eastender Lorna Fitzgerald who played Abi Branning, Matt Barber who was Atticus Aldridge in Downtown Abbey, Drop The Dead Donkey's Robert Duncan, Philip Lowrie who was Dennis Tanner in Coronation Street, and Ben Nealon.
The Lady Vanishes is at Leeds Grand Theatre from Monday 22nd to Saturday 27th July 2019. Book online at www.leedsgrandtheatre.com or call Box Office on 0844 848 2700.