It's 100 days until Christmas and it's now officially acceptable to think about it, plan it and get excited for that big holiday season!
One fixture which is firmly booked in my festive calendar is the upcoming run of Dr. Seuss' How The Grinch Stole Christmas! The Musical which is spending the festive season at The Lowry Theatre in Salford following its record breaking Broadway run over in the States.
The festive spectacular will be in Salford throughout the Christmas season and features a cast which will get you more excited than when you're eating a mince pie after carol singing!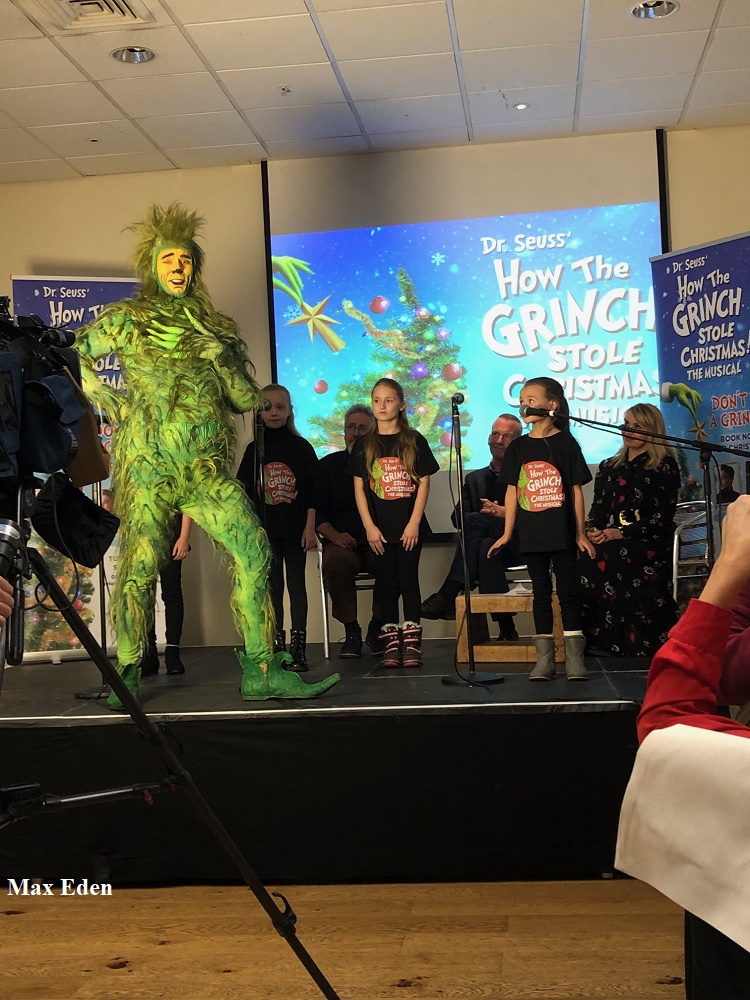 Topping the bill is TV's Griff Rhys Jones; probably best known for his comedy sketch work on the BBC, most notably 'Not The Nine O'Clock News' and 'Smith & Jones' will Star as 'Old Max' the Dog in this Grinch musical adaptation with Young Max being played by X Factor's Matt Terry. Both are wonderful castings and I think will provide the audience with lots of laughs, I was impressed with Griff's previous stage performance as Fagin in Oliver and Matt's energetic performance in Madagascar The Musical so I'm excited to see this production as it has all the makings of being one of the best; if not THE best show to see this festive season.
It wouldn't be the Grinch without its title role; to be played by Edward Baker-Duly who is well known for his Theatre work and is sure to bring a new dynamic to this incarnation of the green fella. Baker-Duly performed a couple of numbers with all four Cindy Lou Actress' at the cast announcement and he and the young actress' were phenomenal, Baker-Duly has already mastered the crafty mischief-filled Grinch character to a tee and looks every bit the part in a lavish eccentric green costume.
This musical really does offer something for all the family, created by 3-time Tony award winning director; Jack O'Brien - it promises an amazing score, magnificent sets and costumes and a humorous recount of one of Dr Seuss' most loved works.
I caught up with Griff Rhys Jones ahead of his performance as Old Max who was extremely excited to be involved with the production, 'It's scary doing live theatre like this and also so very exciting, to be part of each and every theatre-goers Christmas is a real honour.' Griff explained. 'I play an Old Dog which seems quite apt really, maybe they are trying to tell me something!'
Griff and the entire cast are sure to deliver a Christmas musical experience unlike any other, one which the New York Times calls '100 times better than any bedtime story!'
Performances from Tuesday 10th December till Sunday 5th January with Tickets on sale now at www.thelowry.com or available at The Box Office: 0843 208 6000.