At an intimate launch, during which three performers took to the stage at Manchester's Palace Theatre, it was impossible not to be moved by the power of 'The Lion King'. Disney's beloved tale follows the young hero, Simba, as he struggles to make sense of his destiny, and rule the Pridelands with the majesty of his father before him. The epic adventure is Disney's highest grossing export – on any day there are at least 8 performances of the show gearing up! During its last visit to Manchester the tour enjoyed a magnificent five months of sell out audiences, as the city took the production firmly to its heart – in fact a visit back to Manchester was added to the tour schedule in response to this. The production was responsible for bringing 63% of the 400,000 audience members to the theatre for the first time – a powerful accolade.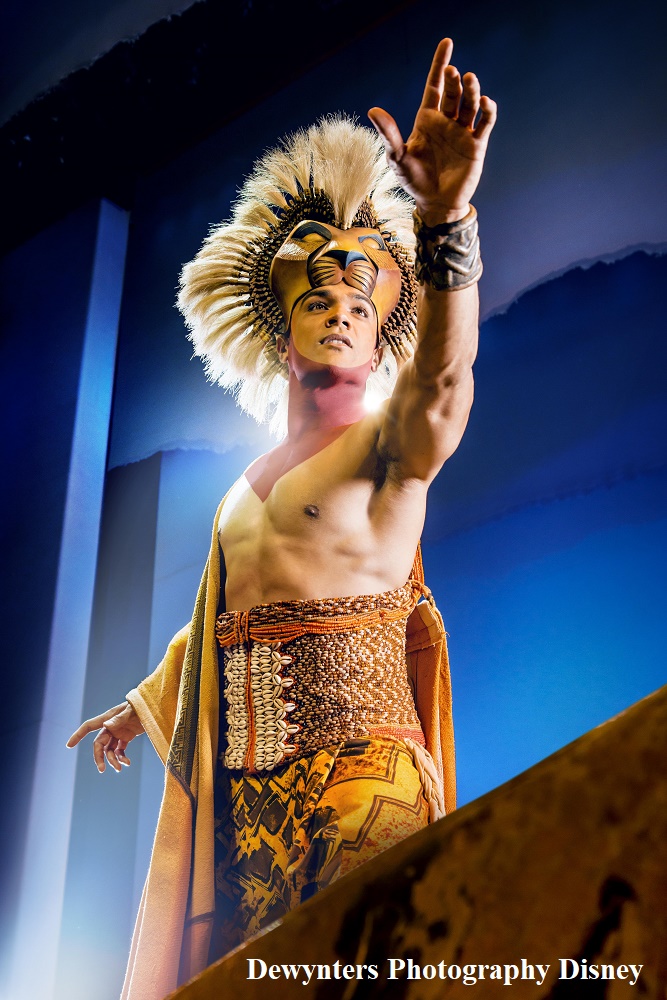 As Julie Taymor's unique vision prepares for a long awaited second tour of the UK and Ireland while celebrating a twenty-year run in the West End, the Disney Company announced some exciting developments to make the show even more enjoyable, and accessible.
There is no doubt that a message of inclusivity weaves seamlessly throughout all aspects of the infamous Disney tale – we see partnership, comradery and cooperation from Simba and pals throughout, and this narrative element is mirrored beautifully in the creative team. Julie Taymor references a vast number of cultures within her costume, mask and puppet design. Tribes of Lions share similar pattern traits, yet remain unique – Rafiki modelled on the shamanic figures in various tribes. Six different languages are spoken within the performance. The legendary Gareth Fagan utilises a whole world of dance to create a vibrant tapestry of movement – utilising aspects of ballet, street dance, sinewy cat like Balinese movements are evident in the big cats. An unlikely collaboration of composers came together – Lebo M's addition of a rousing African choral chant making Elton John's masterpiece 'Circle of Life' even more emotive, and the flawless fusion of cultural musical styles makes the score unique and breath taking. The layers within all facets of the design run deep, and the message is clear – all are welcome, we are one.
Even the cast are one of the most diverse in a production of this type – between them calling 19 countries home, and with careers spanning months to decades of experience. Nick Afoa, very recently named as Simba for the tour, came to the theatre following an injury which ended his promising Rugby career as an All Black.
So, the icing on the cake for such a diverse and inclusive piece of theatre? Naturally, an inclusive experience for the theatregoer. The Disney Company announced at their launch event today that there will be a very strong emphasis on accessibility and education during this tour. Every venue will not only be host to Relaxed Performances, but lighting and sound adjustments will be made during these performances to make them more comfortable for members with light and sound sensitivity. All team members will be trained in autism awareness, including theatre staff, cast and crew. Access Performances will have captions, audio description and a signer are on hand to ensure that no one misses out on the stage spectacle.
The Education programme also delves deeper into engagement levels – in addition to workshops familiarising learners with the key content therefore giving students more ownership of the piece when visiting, and an excellent stream of online resources, the Lion King Education programme challenges learners to make a difference in their environment. These community action projects will be rewarded with a 'Circle of Life' Award, and will have a real impact within school communities, and leave the true message of 'The Lion King' in a lasting and tangible way.
The Disney Company have promised a spectacular retour of a beloved piece of theatre – and with a plan to allow even more people to enjoy its wonder. The only pity is that October seems so very far away!
The Lion King runs from 22nd October 2020 at the Palace Theatre Manchester https://www.atgtickets.com/shows/disneys-the-lion-king/palace-theatre-manchester/