Today I had the pleasure to visit the beautiful Opera House within Blackpool's famous Winter Gardens to hear the great news direct from one of the producers Mr Karl Sydow that the stage version of the iconic film 'Dirty Dancing' will be returning this year with a brand new production. The tour will 'kick' off on August 11th - 30th in Blackpool on the first 'leg' of the tour, (please pardon the puns!) This popular seaside town seemingly the perfect place to start with its reputation for high class entertainment. The cast is to be announced shortly.
It is fortunate indeed that Mr Sydow had a daughter or the stage version may never have come to be as he told of how like many fathers he was conscious of his daughter watching the film Dirty Dancing (written by Eleanor Bernstein) with friends over and over again and pondered whether it would be feasible to bring to the stage such the popularity of the film…. So he asked his daughter and thankfully for us all she said yes!
The debut of 'Dirty Dancing – The Classic Story on Stage,' took place in Australia in 2004 and has since had astounding success around the world delighting audiences of all ages and nationalities.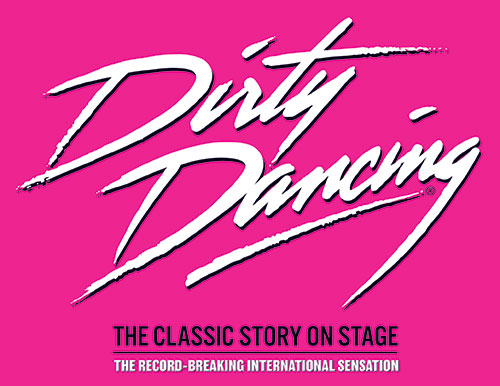 There will be few who are not familiar with the story, but to recap we go back to the year of 1963 and Frances 'Baby' Houseman is your typical teenager bored and certainly not wanting to be stuck at a holiday camp with her sister and parents at a resort with little to offer other than the usual talent shows and afternoon tea dances. Fortunately this all changes with the appearance of dance instructor Johnny Castle and the two youngsters' lives become entwined despite their very different worlds. After discovering the off duty life of Johnny and other holiday park staff 'Baby' is desperate to taste excitement and receives an impromptu dance lesson and then became panic-stricken when Johnny is in need of a partner for a local competition and he decides she will have to learn to dance… and this is not the simple steps of the afternoon tea dances but the sexy moves of the Mambo…..
Those who have seen the film (probably more than once!) will not be disappointed with the transition to stage and for those, including myself who have seen the stage show, the 2016 production promises to be the best yet. With even more dances added to the show , inspiration taken from the latest Italian tour and choreography by Jacquie Biggs, a demonstration of such incredible risqué moves performed today by previous stars Paul Michael Jones (Johnny) and Carlie Milner (previously starring as Penny) this is one musical worth seeing time and time again.
For further information on tickets, dates and venues please see www.dirtydancingtour.com and book early. With hit songs including Hungry Eyes, Hey Baby, and In the Still of the Night to name but a few, you are guaranteed to come away from the theatre dancing and singing 'I had The Time Of My Life. '
Previewed: 15th February 2016
Reviewer: Lorna Weekes