The shocking news that Halifax's Square Chapel has gone into administration is a stark reminder that without steady income from tickets and/or bars many of our best-known theatres and companies face a battle to survive going dark.
The big powerhouse theatres do get subsidies, but when you employ lots of highly trained professionals, and have lots of fixed costs, you are very soon biting into your reserves without the usual revenue streams.
There are different pressures on smaller companies like Mikron who after 49 years on the road have been forced to cancel their whole 2020 touring schedule. That is money that will never come back, but like so many other theatrical institutions if they can hang on then their hardcore fans will flock to see them.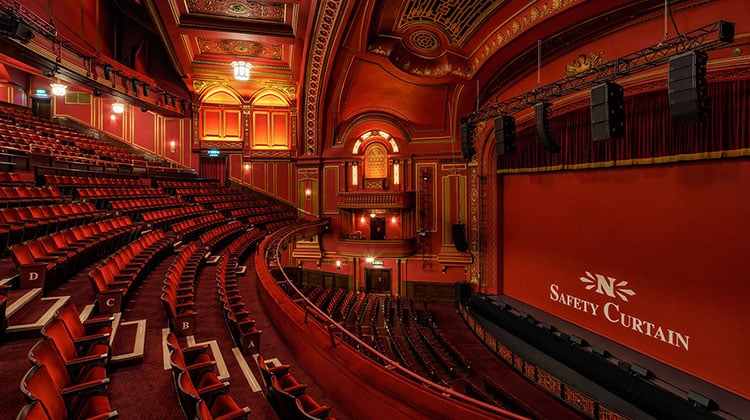 And that is the big if - can they hang on over the next few weeks?
That's where we come in to play our part in helping the theatres/companies we know, and love survive an unprecedented national emergency. It is not enough just to be sad they might not be there after the crisis passes because we can and must step up.
Every theatre and company will have something on their website showing you how to help them and keep an eye on their social media too as they roll out new ideas.
But there are some simple and relatively inexpensive things we can all do in the short term:
• If you've already booked tickets don't ask for a refund but just swap them for another date or show.
• If you can afford it simply treat the ticket money you've already spent as a donation.
• If you've got any spare cash get online and book tickets for shows that will happen later in the year as some pantos and festive shows are already on sale.
• Where theatres offer gift vouchers get some early Xmas or birthday pressies.
• If theatres or companies have a membership or patrons scheme sign up. It's win-win as they get a cash injection now and you get some member only offers.
It can only help if companies know some money is coming in right now as they tackle the immediate cashflow nightmare. And long term they are other things we can do once theatres reopen like:
• Book at least one extra show to your normal spend at your favourite venue. It doesn't have to be a big ticket number. It's exciting to take a punt on something you'd never normally see and spending that little extra will help their cash flow.
• There are likely to be lots of really interesting fundraising events set up after the crisis has passed so book on when they are announced.
• Consider going into your favourite venue a bit early to have a meal if they have a restaurant/café, enjoy a relaxing coffee or down a cheeky pre-show drink.
• Companies like Mikron and Red Ladder make a virtue of playing non-traditional venues so sign up to their social media and try watching theatre somewhere new.
• Get some early Xmas presents by buying tickets or vouchers for the people you love.
It is absolutely right that all our great theatres have gone dark in this time of national crisis, but we can't just assume they will all be there when the government says they can reopen.
If we really love all the wonderful benefits theatres bring to our national way of life, and to our souls, then it's time to step up and so our bit to help them. To paraphrase a major supermarket - every little bit we do will help keep our cultural life alive.